Port Austin is becoming a draw for Michigan art and artists, with annual studio tours, Porch Fest, galleries, and the big Labor Day Art in the Park event. The little town at the end of the road has become an artist colony. Over the past several years Thumbwind has been following this trend and featured it on many posts. Here are eleven of the best and strangest stories on the topic of art in the Upper Thumb.
Articles About the Michigan Art Scene in the Upper Thumb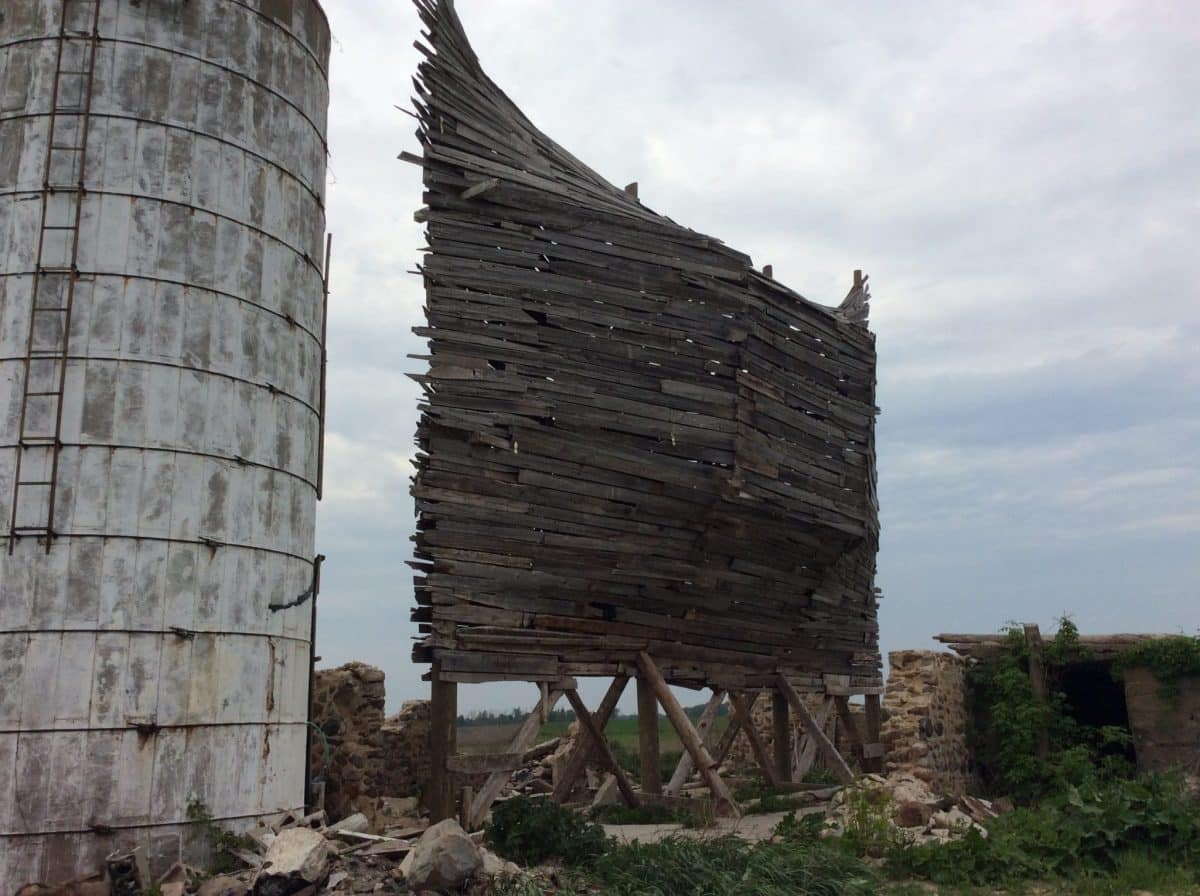 Port Austin – Home Of Emergency Ark – Just down the road a bit from Oak Beach is an amazing site. An entire barn has been transformed into an Ark. This larger-than-life work of art was completed by sculpturing artist Scott Hocking in 2015. He has transformed an 1800s barn into a large object denoting sanctuary and safety. The Ark can be found about a mile south of Oak Beach on Oak Beach road and Fehner.
---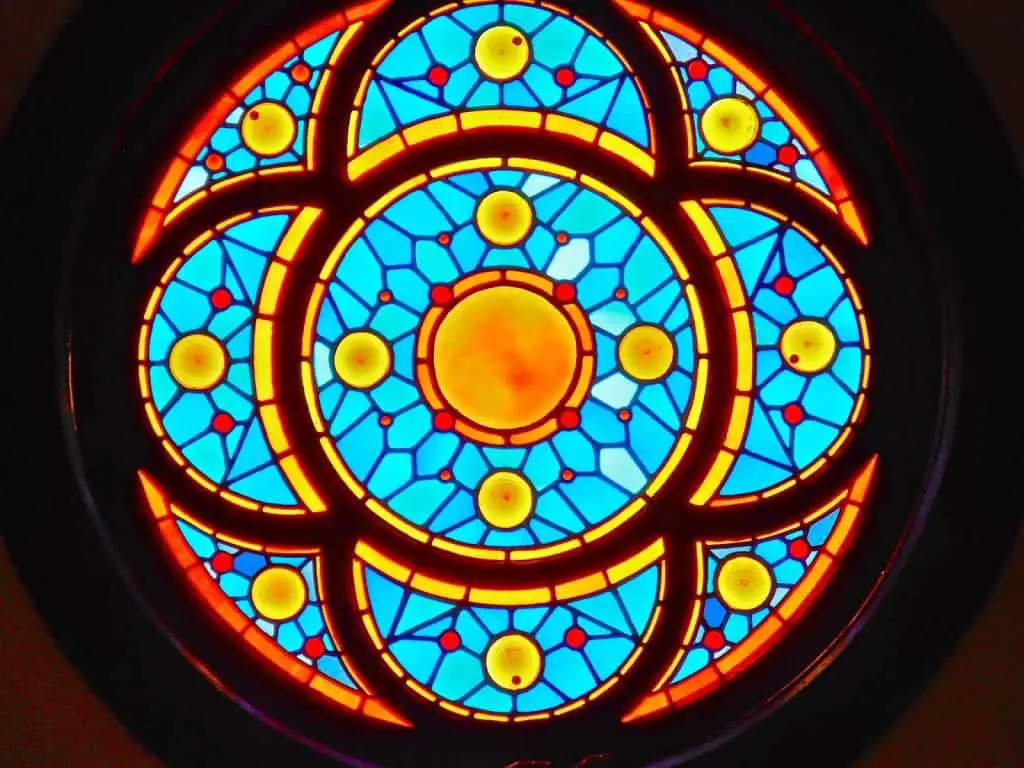 White Church Art Gallery – When you first walk into the gallery, it's like stepping into a different world. There is no equal in the Upper Thumb. Located in the rural remoteness of an old Methodist church in the heart of a long-abandoned 1800s grindstone quarry operation, the owners, Michael and Carrie Zaitz, have created an artist oasis for the Port Austin art community at the tip of the thumb: the unique colors and subtle light treatment show off the various artwork. Everywhere you turn, there is something to explore.
---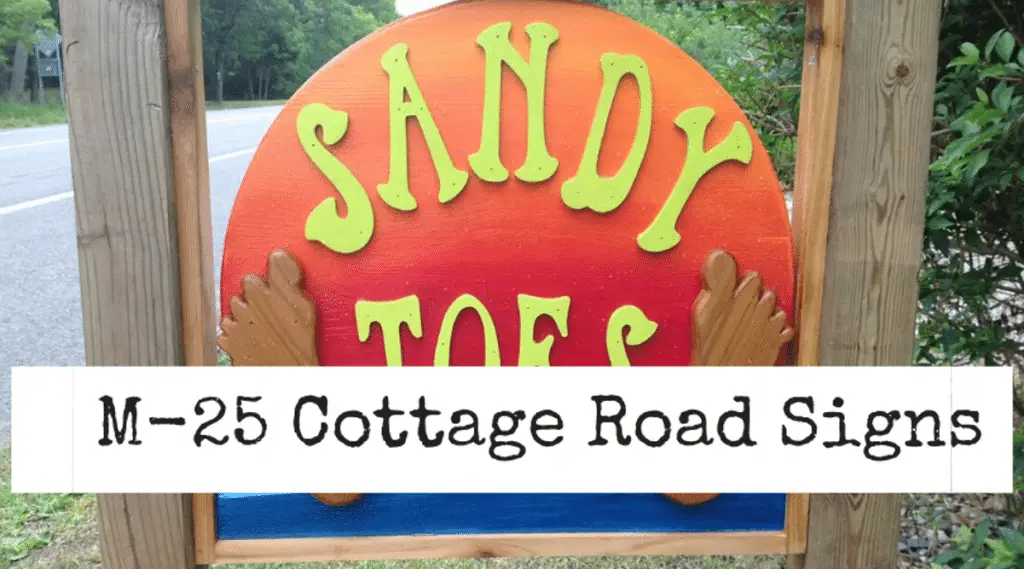 Cottage Road Signs Color M-25 Along the Shore – Sign art for the cottage or cabin is a Michigan tradition that has a useful purpose. Many times travelers watch for these signs like a sailor watches for a lighthouse. If you're driving along M-25 along the coast of Lake Huron and Saginaw Bay in the Upper Thumb, you may start to notice a decorative version of "cottage sign art" that typically gets overlooked. These little gems of folksy creativity signal what lay beyond and out of reach for guests who are not invited. These symbols of "welcome here" are colorful cottage decoration to the passing eye hurtling down the ribbon of pavement at 60 MPH.
---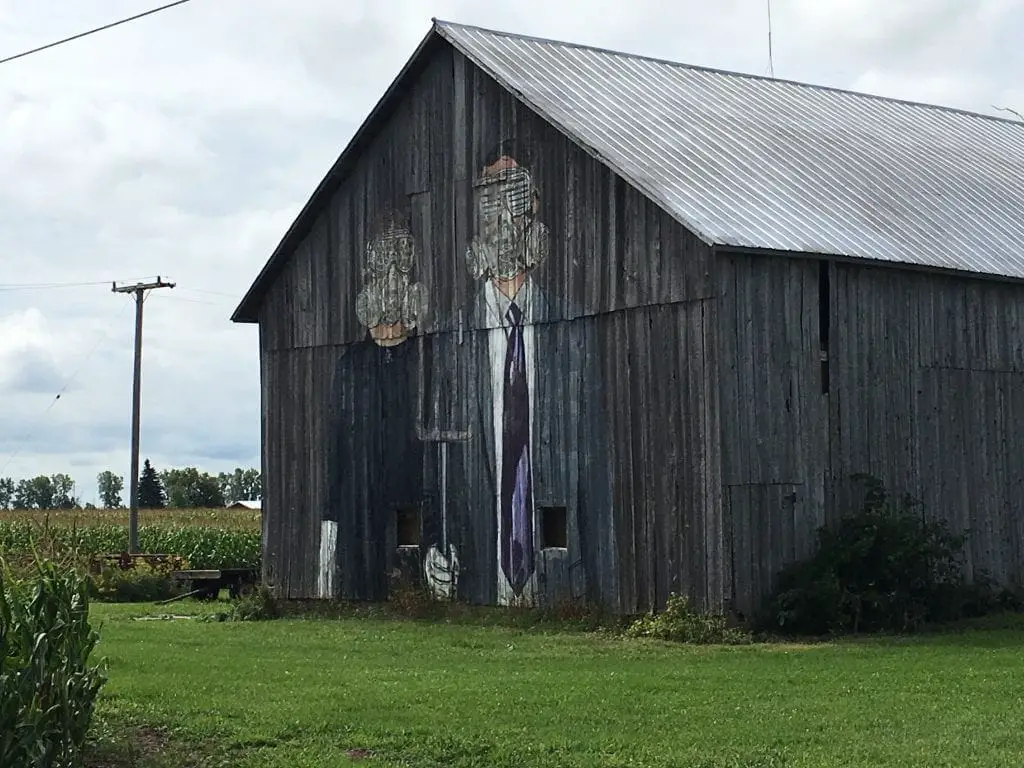 How Art, a Market, and Kayaking Saved Port Austin – Small Towns are struggling to Survive. Caseville Cheeseburger Festival offers merchants a chance to make their year profitable in a week. In the Thumb, summer festivals celebrate beans, polka, sugar, potatoes, fish sandwiches, and chicken wings. On the 4th of July weekend in 2005, Port Austin Farmer's Market debuted with just over 50 vendors. Now with over a dozen years in operation, Port Austin claims one of the largest outdoor markets in Michigan. Port Austin has transformed into a destination for rich experiences, not just yearly events.
---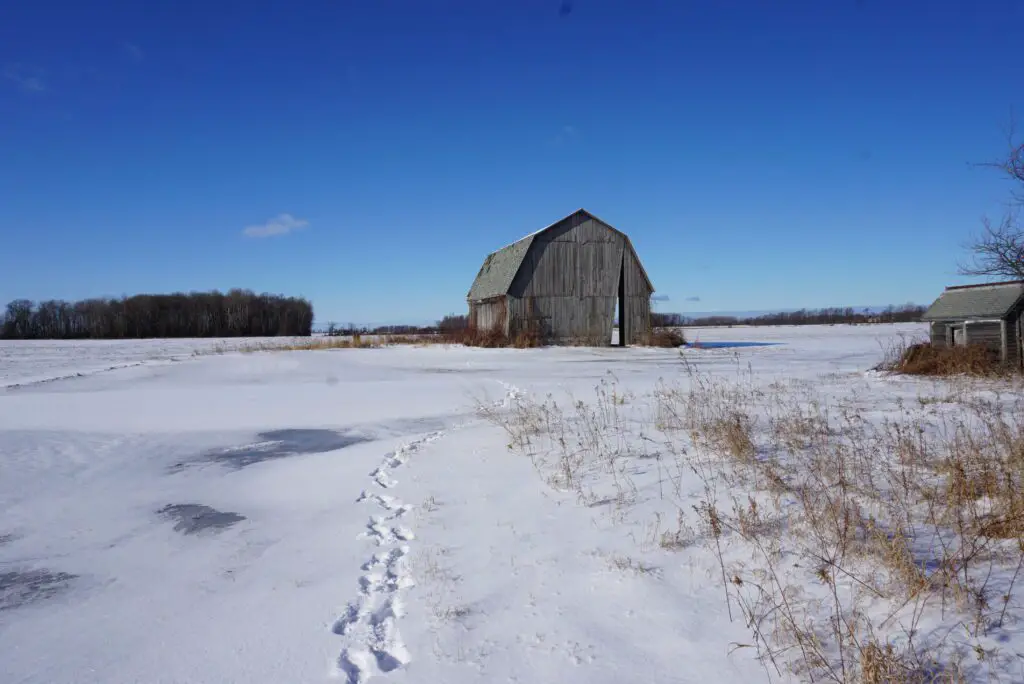 Michigan Barn Art in the Upper Thumb – With its nearby Michigan Barn Art, Port Austin has become the acknowledged hub of artistic activity in the Thumb. With several galleries, the Art in the Park event on Labor Day weekend and now the Ten Barns in Ten Years project the area is becoming known as a true artist colony. The barn project is particularly exciting as it is so accessible and larger than life. With three of the ten barns complete, we explore the progress and uniqueness of each barn.
---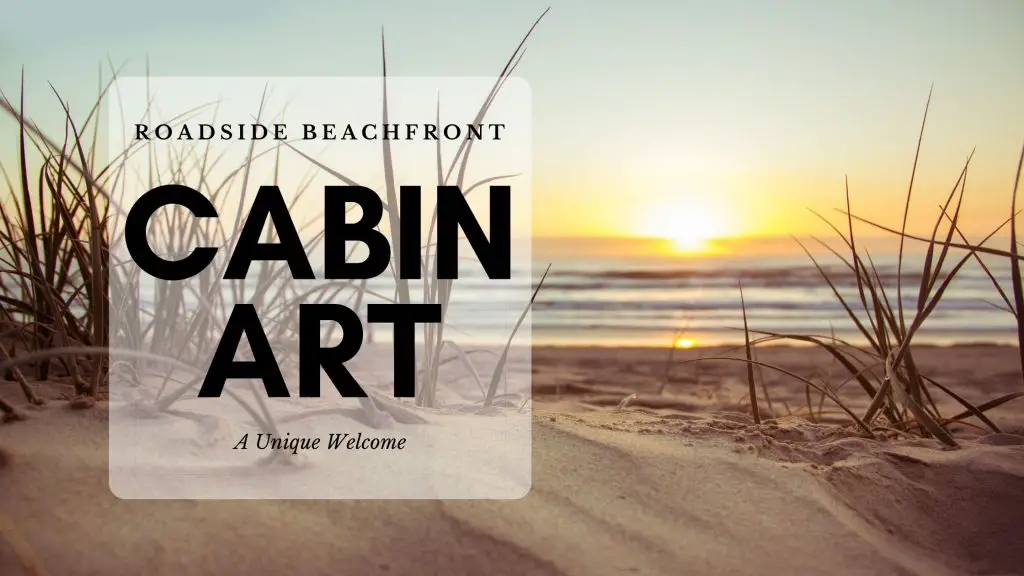 Cabin Roadside Art – A Unique Welcome – Our explorations along Michigan's first scenic highway of M-25 are rendering more sightings of the popular cottage and cabin roadside art. This kind of signage offers a visual clue of a specific cottage on the road and welcomes visitors. It also gives a clue to the owner.
---
Explore Art In The Park In Port Austin – It's an end of summer tradition. The Thumb Arts Guild's Annual Juried Art Fair occurs each Labor Day weekend at Gallup Park in Port Austin. It's a chance to indulge in a variety of outstanding artwork by local and statewide artisans. You name it, pottery, weavings, paintings, photography, jewelry, wooden bowls, stained and fused glass, yard art, fiber woven artwork abounds.
---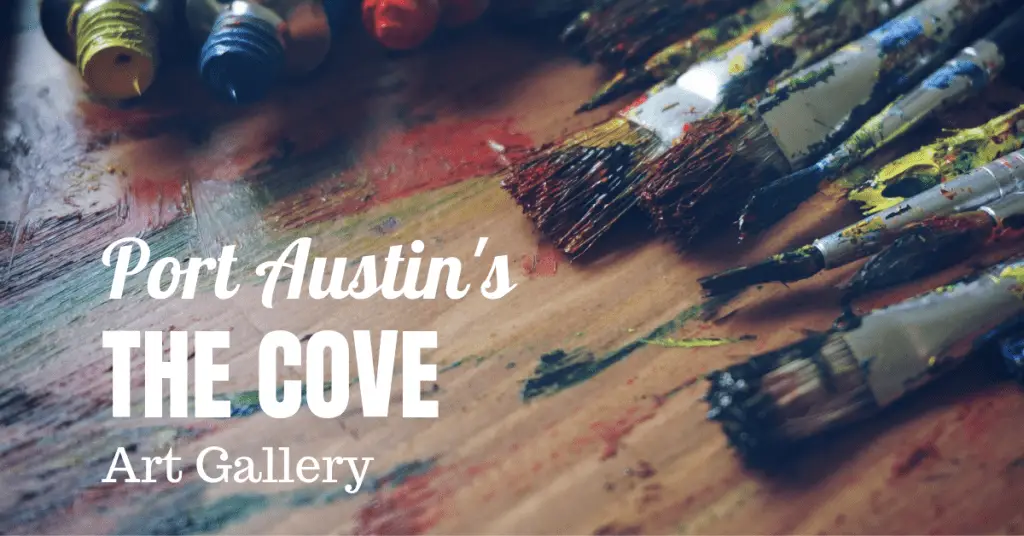 The Cove Gallery In Port Austin – In 2013, a group of five Thumb area artists was lamenting that after the Thumb Artists Studio Tour in June, and the popular Art in the Park event on Labor Day, that there just weren't a lot of opportunities for artists to show and sell work in Michigan's Upper Thumb. Someone said, "We should just rent a place and start a co-op Port Austin Art Gallery." Then they did, here is their story. The Cove Gallery and Gift Shop in Port Austin, Michigan, has become a magnet to find arts and crafts from all over Michigan, but especially the greater Thumb area.
---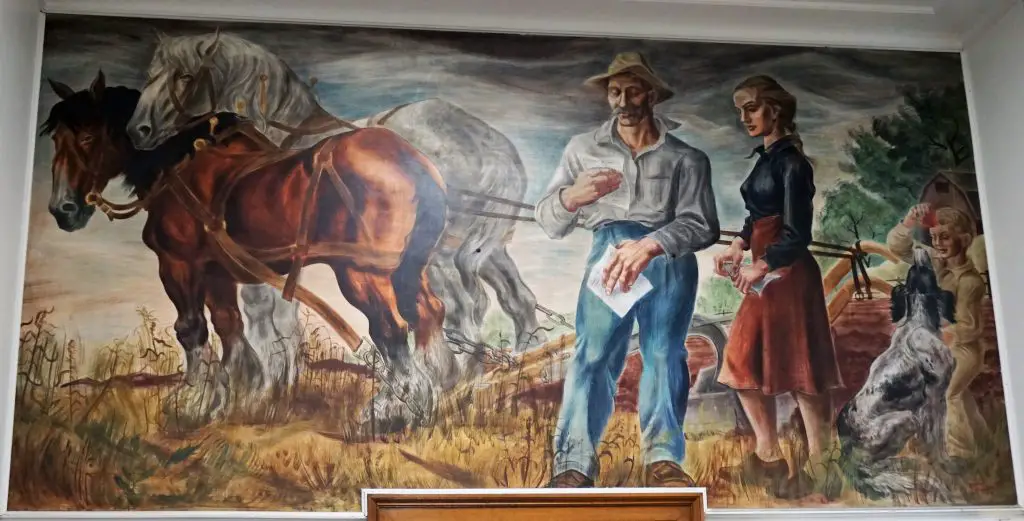 Caro Michigan Post Office "Mail On The Farm" Mural – Many of these murals found in the United States Post Office were painted across the country from 1934 to 1943 and commissioned by the United States Department of the Treasury. One example is found at the Caro Michigan Post Office with the mural; Mail on the Farm. The principal objective was to secure artwork that met high artistic standards for public buildings, where it was accessible to all people. 
---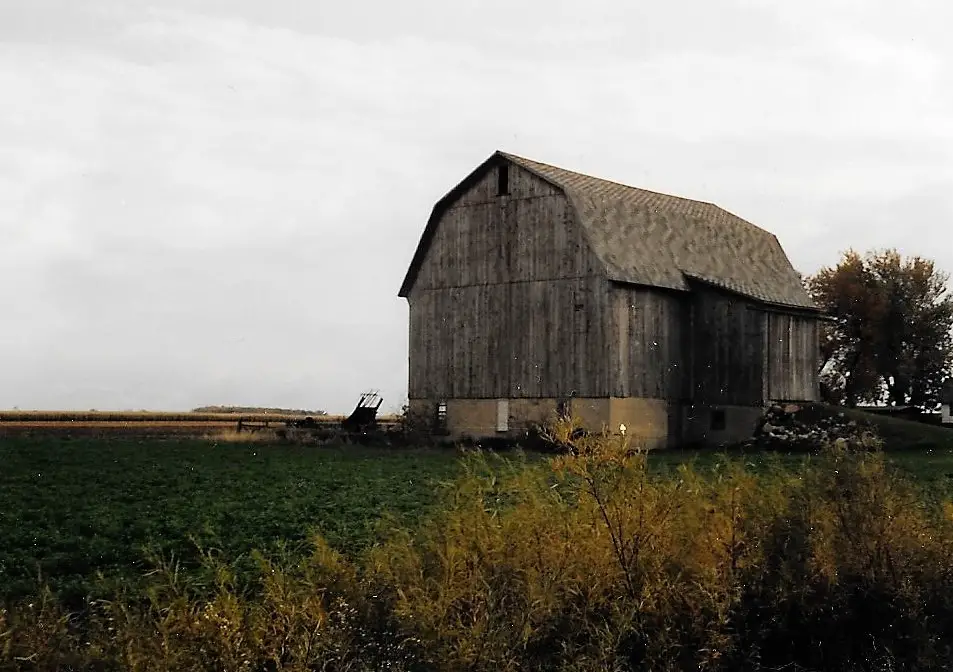 The Old Michigan Barns Of Huron County – The massive wooden Michigan barns, once prevalent in the Upper Thumb. Most of the barns in Michigan's Upper Thumb were built after the great fires of 1871 and 1881. Unless they were diligently maintained are slowly rotting away. Today's steel pole barns can be quickly put up and don't require the massive beams that were taken from Michigan's old-growth forests. In the early 1990s, photographer and artist duo, Sue and Don Hardy traveled across the Thumb capturing images of life, culture, and architecture of the region. Here is a small sample of that collection.
---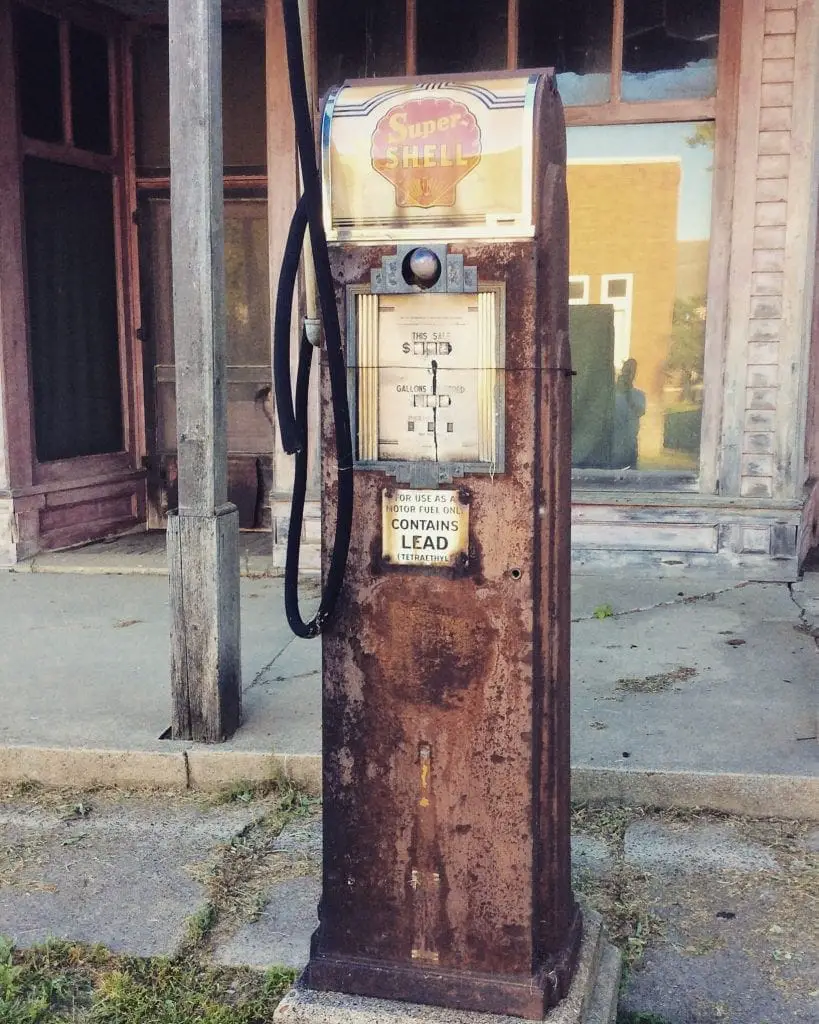 12 Quirky Roadside Attractions To See In Michigan's Thumb – OK its not art per se but some of the stuff along the side of the road really catches your eye. Here are a couple of notables.