Category:
Living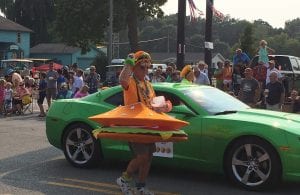 Stories, notes, and reads on living in the Great Lake State. Some are stories that only those who live or spend time surrounded by our Lakes would understand.
We cover unique events and shows. Art and community fairs, and cultural happenings that folks love to see year after year.
Here are some of our Michigan Living posts.
The 2012 Caseville Cheeseburger festival opened with gale force winds. Yet the party continued all week.