Filing for unemployment can seem tricky at first, as there are numerous complex steps you must go through. However, everything is not as difficult as it may seem. The state of Michigan has clear parameters you need to consider before applying for unemployment in Michigan, and your responsibility is the key. 
There is a clear set of steps you can take to make sure your application is accepted, so you don't have to worry. Just follow the steps below and pay attention to the necessary details.
In this article, we'll look at filing for unemployment in Michigan, the specific steps, and how to prepare for a successful result.
What we Will Cover
How Can You Prepare for the Application?
The official procedure for filing for unemployment in Michigan has several mandatory steps during the process of signing up for the application that ensures you can get benefits. It will be important to ensure that you have collected and passed all the details correctly; however, there will be no complex measures. Generally, this official benefit is provided to those who lost their jobs due to reasons beyond their control, and you will need to certify your eligibility.
Also, to qualify for this official benefit, you need to have work experience in Michigan for the last 12 months. You also need to earn a minimum wage determined by Michigan guidelines. Then, if you are actively looking for a job, the State of Michigan will provide you with the opportunity to receive an official unemployment benefit.
What Information Do You Need to Get Started?
Before you start applying for unemployment in Michigan, you need to collect and provide some of the information that is needed for the official procedure. It will include your personal and employment details. Here are some of the details you will need to provide:
Your Social Security number.
Your official employment information (you must provide details about employment during the past 18 months).
Personal information – address, date of birth, and phone number.
Your Driver's License or State ID
Non-Citizens Alien Registration.
You need to make sure you provide the necessary personal information to prevent bureaucratic mistakes and confirm your right to benefits. Also, you must state your employment history for the past 18 months with consideration of the details – employer name, and gross earnings. These details will help to validate your reputation as a job seeker. 
In addition to employment information, you will also need to provide the expiration date of your work authorization card. After that, you can proceed to submit the application.
The Official Procedure for Applying for Unemployment in Michigan
So, if you want to apply for unemployment in Michigan, after you collect all the necessary information, you need to take the necessary steps before, after, and during the application process. It is important that only by going through these steps in the correct sequence, will you ensure successful payments. 
First, you will need to use an official online platform for your application, then, create an official job seeker profile, and meet with the staff of your local Michigan Works. There are not many official bureaucratic details, but you need to ensure you perform these steps correctly. For better results, you can also share your story to connect with other job-seekers and feel supported.
1. Use the Michigan Web Account Manager online platform to apply.
2. Create a job seeker profile at MiTalent.org.
3. Meet with your local Michigan Works representatives.
4. Certify your eligibility every two weeks to receive payment – report honestly and respond to all information requests.
After that, you can be eligible for this official benefit, but you will need to certify your eligibility every two weeks after the procedure. So, let's look at the steps you need to take.
Create an Online Application
After you have gathered all the necessary information, you need to create an application. The easiest way to apply for unemployment in Michigan is through the Michigan Web Account Manager (MiWAM) platform. It will help you to apply easily and without much effort, and the automation will reduce a chance of errors. In addition, you will not have to physically visit any organizations to submit an application. 
You can also file unemployment in Michigan by phone. In your case, the number 1-866-500-0017 will help you in the process of submitting the application. If you are using the online platform, carefully review all the steps described in the instructions so that you do not miss anything. Applying for unemployment online in Michigan is the best way to make the process of filling the application easier.
Register for Work with a Job Seeker Profile
Then, you need to create a job seeker profile at MiTalent.org. You need to report that you are still actively looking for a job, and an online platform will be the best fit. MiTalent is a simple and automated platform that will support your job-seeking efforts. Create an online profile and search for the right jobs. 
Meet with the Staff from Michigan Works
This official association encourages and creates the necessary conditions for Michigan residents to work and develop the sphere of employment. By establishing contact with representatives of the organization, you will be able to receive unique opportunities for professional development and participate in various high-quality programs. Contact The Michigan Works for the support you need on your job search journey.
What Should You Do After Submitting the Application?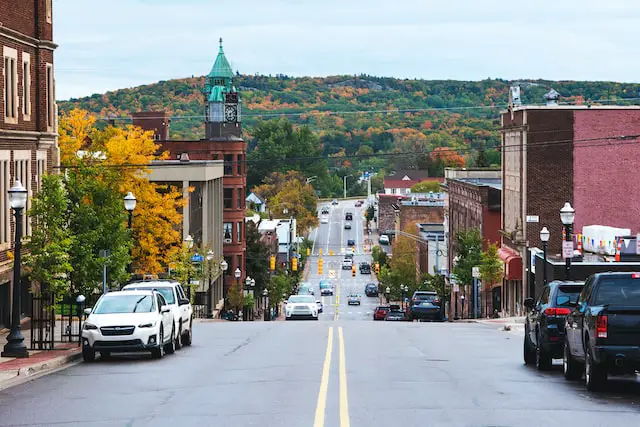 There are certain steps included in completing your Michigan unemployment application  that are mandatory after the whole procedure. They require partial activity after you have already filed for benefits. They will help you claim your status. You need to be consistent and it will guarantee you stable payments and a good reputation. 
Certify Your Eligibility Every Two Weeks to Receive Payment 
After the passed stages, you will need to confirm your eligibility every two weeks – then you will be able to receive payments easily. Report honestly and without regularly  – and then you can successfully certify your status. Quality reports will help you create a good name for yourself.
You can answer online or by the number 1-866-638-399. However, consistency is essential. For your convenience, the online service is available 24/7 through your personal Michigan Web Account Manager account. Also, you will need to regularly respond to all information requests you receive, either electronically or by mail. Regularity is necessary so you do not lose your chance to confirm eligibility for benefits.
Reports and Payments
To receive payments, you must sign up on a direct deposit or debit card. This is a faster and safer way to get weekly benefits. Payment will occur 2-3 days after you submit your report. Weekends and holidays are not included in this period. Two ways to get paid include your bank or credit union and debit card.
Regular post-application activities will ensure you are officially recognized and will help you prove that you are a candidate well-suited for payments. You don't need to take any complex steps, but short reports every two weeks will help you to confirm your reputation. Do not skip these steps and certify your eligibility to receive regular payments easily and conveniently. Online services will be very helpful.
Video: How to File A Claim
Final Thoughts on Applying for Unemployment in Michigan
Applying for unemployment in Michigan requires responsibility and consistency, but it is a good start to getting the support you need and stable and regular payments. Having applied for support, you go through an official procedure, which means that you will communicate with professionals in this matter. 
Now that certain organizations are very proactive in the field of employment, getting support in finding a job is easier than ever. And with convenient and automated platforms that save you time and effort, all the processes are much easier. Bureaucratic details are a thing of the past and have made way for modern solutions. So for help and get your deserved unemployment benefits in the near future! Also, if you are interested in the field of marketing and want to know how to efficiently use influencer marketing, click this link to discover more.