Each year, more than 9 million people purchase cars from auto auctions, making it a popular choice for finding a vehicle at an affordable price. While the allure of a good deal is hard to resist, it's crucial to be aware of common mistakes at a car auction. These auctions offer a vast vehicle inventory, including clean title cars, salvage cars, and rebuilt vehicles. Plus, the entire bidding and buying process can be conveniently done from the comfort of your home.
Table of Contents
Mistakes Made At Car Auctions
Even though purchasing a vehicle from an auto auction is an effortless process, there are inevitable mistakes you can make as a new buyer. Those mistakes can negatively impact your buying experience with a salvage car dealer in Los Angeles. So, let's look at typical mistakes you can make at a car auction.
Mistake #1: Selecting the Wrong Auto Auction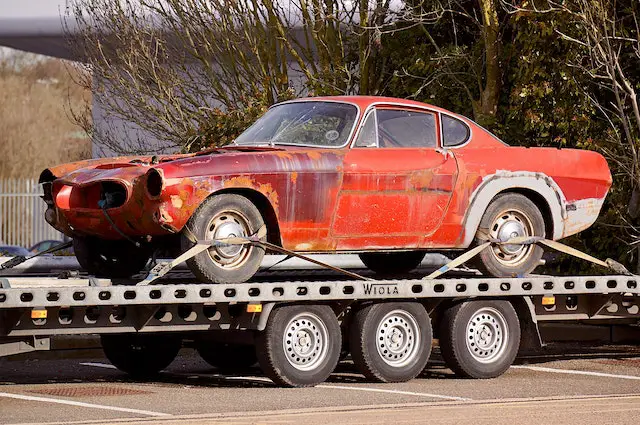 You must be vigilant when finding an online auto auction to buy your next car. This is because some auctions require you to visit the onsite auction site, preventing you from bidding online. Additionally, some platforms do not allow non-dealers to place bids, so you have to look for online-exclusive, public auctions.
Here's a list of some reliable, popular car auction platforms:
1. A Better Bid
A Better Bid (ABB) is a 100% online auto auction open to the public. The platform is Copart-registered, providing vehicles usually reserved for car dealers. You can buy trucks, cars, SUVs, motorcycles, RVs, boats, and other types of automobiles without a dealer's license.
The ABB platform has more than 300,000+ vehicles in its inventory, procured from insurance, rental, repo's, dealerships, and financial companies. Therefore, you can easily find and buy your desired car at an economical price. In addition, you can request vehicle history reports as a premium and pro member to check the car's current condition.
You can purchase a car from ABB by following these steps:
Register on A Better Bid website
Select your membership package from standard, pro, and premium options
Make a deposit to gain buying power
Choose the car you want and bid on it in the daily organized live auction
Place the winning bid
Pay the total amount for the vehicle
Order delivery and wait for the car to arrive at your doorstep
The automatic bidding system is one of the primary advantages of using ABB's auto auction. If you are unavailable during the live auction, write the maximum bidding amount in the bidding system, and it will automatically place bids on your behalf.
2. Alliance Auto Auction
Alliance Auto Auction is a dealer-only platform that organizes auctions in Texas. You must have a dealer's license and visit their auction place to purchase a car from Alliance Auto Auction. You can bring one guest with you but have to pay a $30 admission fee.
Alliance Auction performs a presale inspection before listing a vehicle. However, it is not responsible for any damage during the buying, bidding, and selling process. Once you win, the total payment of the vehicle should be paid within 48 hours. Otherwise, you will be charged a $175 late fee.
3. ACV Auctions
ACV auction is another dealer-only auction. Car dealers can buy and sell their cars through this platform. After registering your account and uploading your dealer's license, you can bid on and purchase your favorite vehicle. You must pay the whole amount upfront and collect the car within three to seven business days. ACV also provides vehicle transportation, but you must pay an extra fee to avail of this service.
4. Fairway Auto Auction
Fairway Auto Auction is another dealer-only, on-premise auction that does not cater to individual buyers. You must visit their office in Edgerton to register as a buyer or seller and show a Wisconsin buyer's license. Moreover, you are responsible for verifying the vehicle's identification number (VIN) and the vehicle's condition, as Fairway is not liable to provide it.
Mistake #2: Failure to Research the Vehicle Make and Model
Most people forget to conduct a thorough research by getting caught up in the excitement of buying a new car. As a result, the buying decision is based on the first good deal they find, not the vehicle that is beneficial for the long term. Therefore, it is best to consider the type of car you want to buy before making a bid.
When looking at car auction listings, decide which type of car fits your needs. For example, explore whether you want a sedan, hatchback, or an SUV. You must also determine if you want an automatic or manual transmission.
You can then research the market price of each vehicle and compare it with the listings featured on the auction. This way, you can also factor in the repair costs and make an informed purchase decision.
Mistake #3: Failure to Create and Implement a Budget
You must create a budget before placing your bids. Most auto auction policies regulate you to pay the entire amount within two business days. So, you will have very little time to procure funds.
Staying within budget is extremely important if you purchase a salvage car. This is because repairs will be needed to restore it to a drivable condition. You also have to pay a buyer's fee to gain betting power. Therefore, make sure to create a reasonable budget and to stick with it during the excitement of bidding.
Mistake #4: Failure to Factor in Shipping Details
Once you have paid, you need to choose a transportation service to deliver your car. If you buy a salvage car, you must get it delivered to your home. Therefore, check whether the auto auction you choose provides delivery services. For example, ABB delivers the car to your doorstep.
Mistake #5: Miscalculating Costs Of Salvage Cars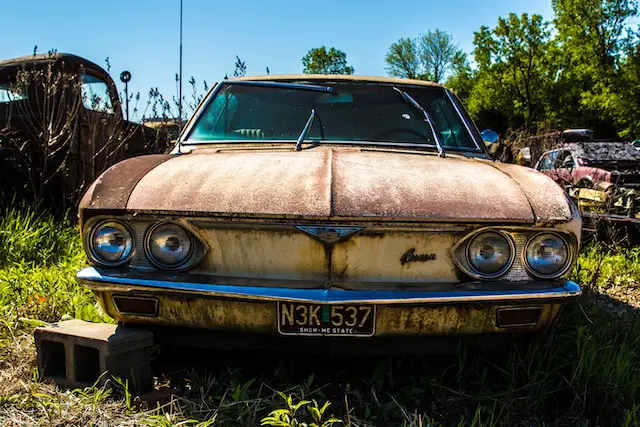 1. Lack of Research on the Vehicle's History
Many buyers jump into auctions without adequately researching the salvage car's history. They often overlook crucial details like accident history, flood damage, or odometer readings. This lack of information can lead to purchasing a vehicle that requires costly repairs.
2. Ignoring Inspection Opportunities
Auction houses usually allow potential buyers to inspect the cars before bidding. Skipping this step can result in unexpected issues post-purchase. Buyers should take advantage of this opportunity to assess the car's condition, either personally or through a trusted mechanic.
3. Overbidding Due to Emotional Involvement
The excitement of an auction can lead to emotional bidding, where buyers go beyond their budget. Overbidding on a salvage car is risky because these vehicles often require additional investments for repairs and parts.
4. Underestimating Repair Costs
Salvage cars are typically priced lower due to the damages they have sustained. Buyers often underestimate the cost and extent of repairs needed, thinking they've landed a bargain. This miscalculation can turn what seemed like a good deal into a money pit.
5. Failing to Consider Post-Auction Costs
Winning the bid is just the first step. Buyers often forget to factor in additional costs like auction fees, shipping charges, and potential storage fees. These can add up quickly and turn a seemingly affordable purchase into an expensive endeavor.
Wrapping Up On Mistakes At a Car Auction
Car auctions are the best places to buy rebuilt and salvage cars. However, first-time buyers do not know the proper procedure for buying cars from an auction. As a result, they end up making costly mistakes. To avoid this hassle, research the car model, find a reliable auction marketplace, create a budget, and check the auction's delivery service.
---
Related Reading
8 Best Automotive Mechanic Books To Learn – It's not easy for auto mechanics to power through their work without constantly upgrading their knowledge to advance their services. But one great way to unearth knowledge and information on market trends and top-performing automotive systems is through automotive mechanic books!
Effective Ways To Save Money On Car Maintenance – How To Reduce The Cost Of Maintaining And Owning A Car – In today's times, maintaining a car is a costly affair. We will tell you what you should pay attention to so that your iron friend brings only joy and does not eat up your entire budget.