If the weather looks to keep Saginaw Bay calm and the winds low, consider a morning of paddling the waters of the Upper Thumb. The region offers some of the finest Michigan kayaking areas for both the novice and expert.

Once you are a short distance outside the Port Austin Harbor, you will sware that you are in one of the more remote areas. In Michigan. The paddling near the shoreline is a bit challenging as it is shallow, with many rocks to watch out for. However, you may get the opportunity to see an eagle or deer coming out to get a drink in the lake.
Three Popular Michigan Kayaking Destinations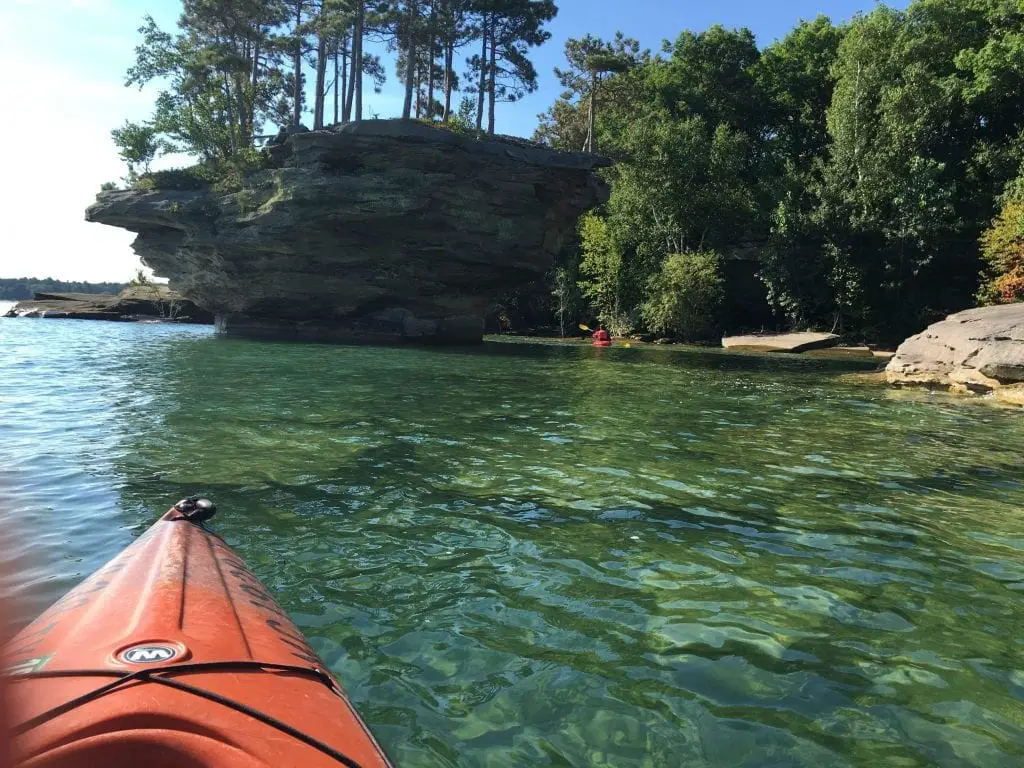 Turnip Rock Trail – This paddle is 7 miles along the shoreline north of Port Austin. It has three unique features to explore. Turnip Rock has been called by CNN  one of the Most Amazing Rock Formations in America. Nearby Thumbnail Point is really considered the true tip of Michigan's Thumb. If the area around Turnip Rock and Thumbnail Point are crowded then continue paddling a hundred yards further into the Sea Caves of Pointe Aux Barques.
If you want to learn a bit more about this great paddle see Turnip Rock – Five Things to Know.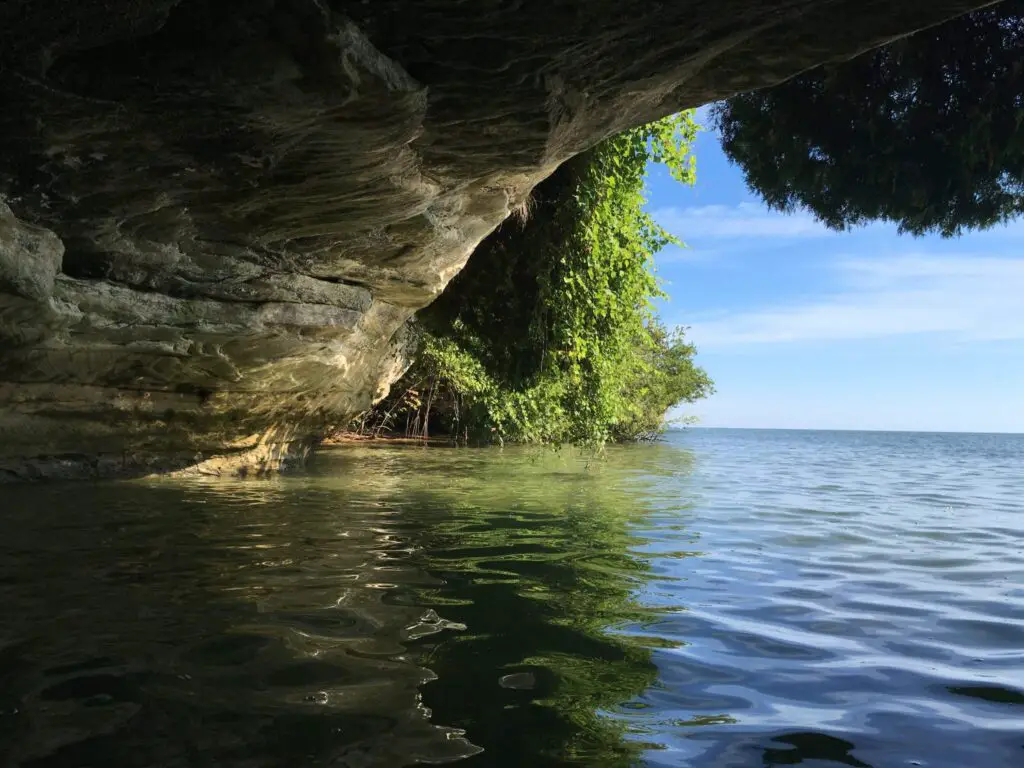 Broken Rocks Trail – This shorter water trail extends southwest along the shore. The landmarks are Table Rock, Broken Rocks, and Twin Sisters. This is an ideal paddle for families with children or novice kayakers. Table Rock is accessible to stop,  take a break, re-energize with a trail snack, take pictures and swim. The trail can be completed in about two hours.
Tip of the Thumb Heritage Water Trail – If you are in for an extended multi-day paddle, consider taking this well-marked route along the shore of the Thumb. At 103 miles, it offers an excellent opportunity to see the rocky shores along Lake Huron to the tranquil waters of Wild Fowl Bay. The trail is considered one of the best places to kayak in Michigan. 44  marked access points along the trail to start or end your quest.
Use Safe Leave-No-Trace Principles on the Water
Leave the trail better than you found it. Pack it in, pack it out. Always wear a life jacket and watch the weather. If the wind picks up or waves come in it's best to turn back and attempt another day.
Related Michigan Kayaking Stories