The wide variety of sailboats available on the market means there is something for everyone, no matter their level of experience. However, choosing the right sailboat for you can be overwhelming and challenging since they vary significantly in type, make, style, and size. Therefore, it's crucial to ensure you buy a boat that suits your specific needs to guarantee unparalleled enjoyment and unforgettable days out. Here are vital things to consider on how to buy a sailboat:
Buying a Sailboat Checklist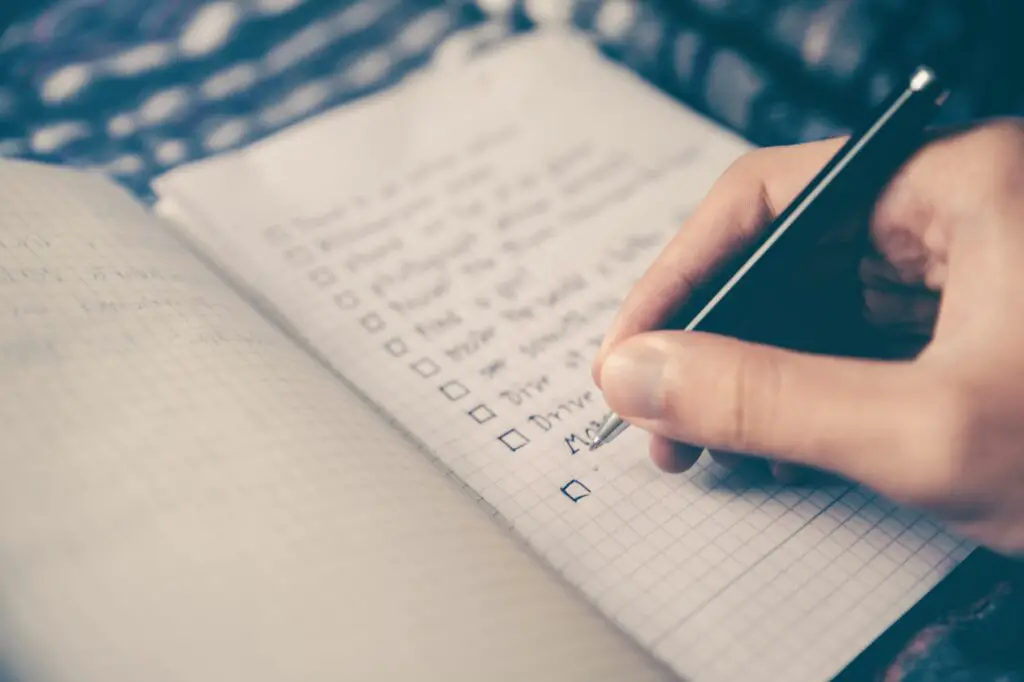 Leaping into buying a sailboat without looking at the hundreds of aspects of owning a boat is foolish. The best practice is to sit down and draft a "Buying a Sailboat Checklist" with your list of must-have, should-have, and like-to-have options and features to make the buying experience enjoyable. This will also assist you when applying for boat loans if needed. We came up with these 7 Aspects to consider when buying a sailboat checklist to assist in your decision-making process.
#1 Type of Sailboat
Choosing the correct type of sailboat depends on how and where you intend to use it. For example, coastal cruising on the Great Lakes will require a different boat than blue water sailing on the open ocean.

If you are bluewater cruising or coastal cruising, you should consider a vessel that can provide everyone on board the necessary comfort and safety. However, if the primary objective is day sailing, a small boat that is easy to transport with a trailer and change between waterways can be an ideal option. 
#1 Size of the Sailboat
Another essential factor to consider is the size of the sailboat you need. You can determine the right size of sailboat to buy based on several factors, including:
The number of people you plan to have on your sailing expeditions. Will you be cruising alone or in the company of family and friends?
How you intend to use the sailboat. If it's purely for entertainment, you need to ensure the size can accommodate all your guests.
Will you live in the sailboat full-time, or will you only use it during the weekends? If you live there full time, consider getting one that's spacious enough and with at least six feet of headroom to live comfortably. It should also have all the necessary amenities such as a full shower and kitchen.
If this is your first sailboat, it may be wise to choose a smaller model. As a beginner, handling a larger sailboat single-handedly in the open water can be difficult. Hence, it's best to go for a smaller one that you can comfortably handle by yourself.
#3 Construction Material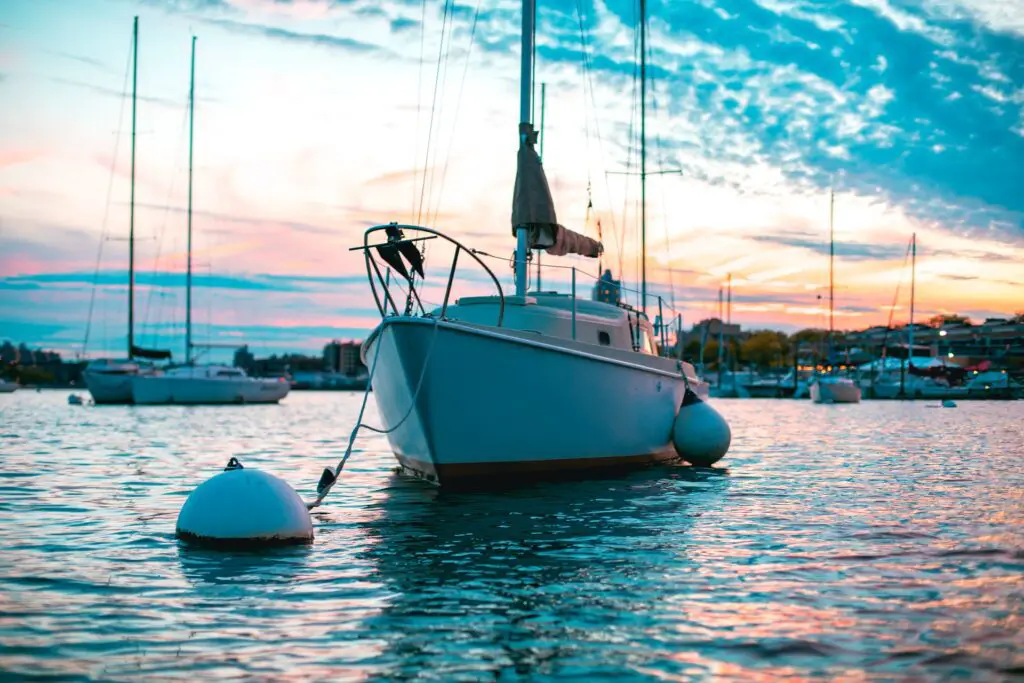 There are many different types of materials used in the constriction of sailboats. The most common ones include fiberglass, aluminum, steel, and wood. 
Fiberglass is one of the most preferred construction materials for sailboats. Fiberglass sailboats are usually durable, easy to maintain, and long-lasting. Steel boats are known to be incredibly strong and durable. However, steel boats are too heavy and prone to rust. In addition, any breach of the coating requires to be dealt with promptly and adequately, making sailboat maintenance a burden for you.
Aluminum is inarguably one of the best sailboat construction materials, as it offers the perfect combination of stiffness, impact survivability, and strength-to-weight ratio. In addition, aluminum sailboats don't require as much maintenance as steel-made ones. Wood makes a superb choice if you're a traditional sailor. Wooden sailboats can last you for many years if well cared for. Upkeep for wooden boats is straightforward and non-toxic. However, wood requires meticulous care and specialized tools to perform.
#4 Type of Keel
As the entire boat rests on the keel, it must be strong enough to withstand different forces. It keeps your sailboat upright and prevents it from being blown sideways by strong winds. Keels come in different types and shapes. The type you choose will dictate your boat's maneuverability, and stability in heavy weather will dictate the type you choose.
For your boat, common keel types include shoal draft, centerboard, full keel, and fin keel. Full keel is usually found on bluewater sailboats, and they offer excellent stability due to their deep and heavy design. However, this can make your sailboat slower and difficult to maneuver in tight spaces and shallow waters.
The fin keel is another excellent option, especially if you want to sail fast. That's primarily due to their narrow and lightweight design, ensuring they provide little water resistance. However, their lightweight design means they don't offer the best stability.
#5 How It Is Rigged
Rigging is crucial for the performance and safety of your sailboat. Sloop rigged sailboats are the most popular types and usually feature a single mast that supports two sails. Their simple rigging arrangement means they are easy to control, making them ideal, especially for the less experienced sailors. However, your boat can also be cutter rigged such that it has a single mast but with three sails. Cutter rigged sailboats offer improved performance and more versatility than sloop-rigged ones.
Ketch is another common type of sailboat rigging featuring two masts with the rear one carrying the mainsail. While ketch-rigged boats appear more complex due to the additional mast, their small sails are easy to handle. Apart from choosing the best rigging, investing in professionally designed and fabricated sails by Far East Sails can dramatically improve your sailboat's performance.
If you plan on sailing solo, look for a sailboat where all lines come back to the cockpit and are secured on lockdown or jam cleats. Look for boats with a roller-furling for the jib. A roller-furling will allow you great control over the amount of sail you can deploy.
#6 New vs. Used Sailboats
The other thing you need to consider is whether you're purchasing a new or used sailboat. Buying a new sailboat can be the best option, especially if you know what features you want. A brand new sailboat comes ready to start sailing immediately after owning it. It also comes with a manufacturer warranty, meaning you won't incur any additional costs in case of any problems.
Purchasing a used sailboat can be the best route for you if you have a limited budget. If you want a larger sailboat at a lower price, buying a used one could make that possible. The good thing about buying a used boat is that you can get one in good condition at a fraction of the cost of a new sailboat. However, most used boats may require some upgrades and repairs before you sail. It's also less likely to get a warranty if you buy a used boat.
#7 Number of Hulls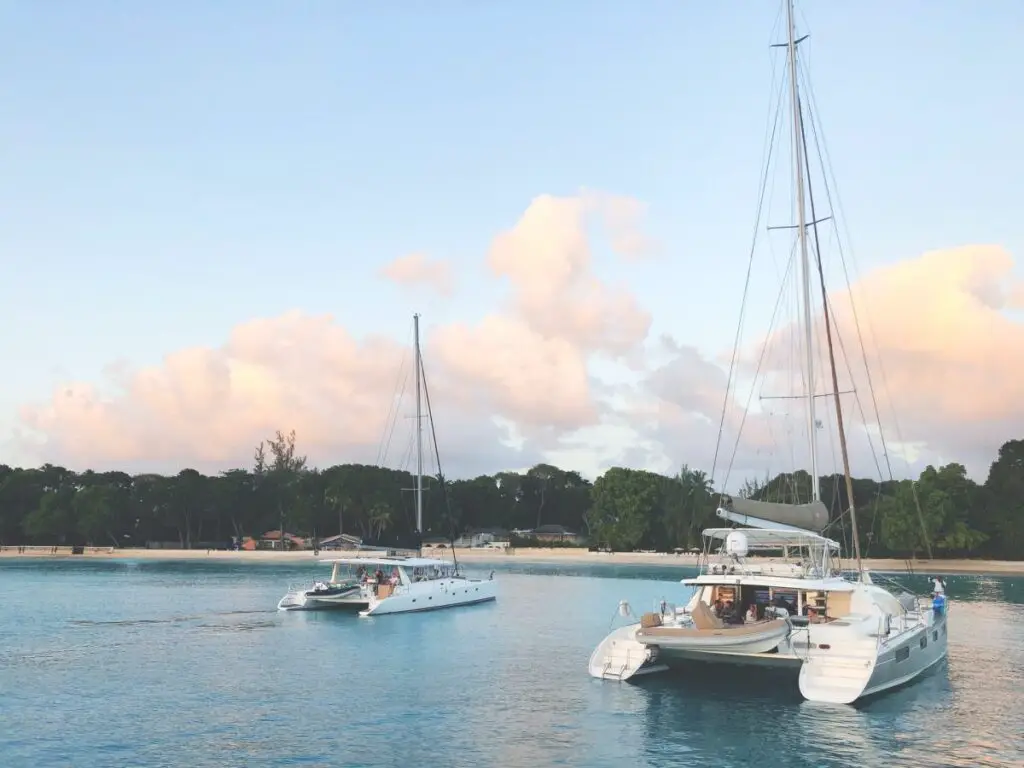 On top of how the sailboat is rigged, consider the type of hull of the boat. Here, you can choose between monohull and multi-hull boats. Both types differ in shape and the number of hulls. Featuring a single hull, monohull sailboats have a heavy drift and deeper draft that makes them feel more stable in heavy seas. However, their heavy-weight designs require a lot of wind to get them moving.
On the other hand, multi-hull sailboats come with two or more hulls. Common types of multi-hull sailboats include catamaran and trimarans. Catamarans feature two hulls, meaning they have a shallow draft. That makes them experience less resistance and sail faster than monohulls. Multi-hulls tend to maneuver shallow waters more easily than monohulls due to their shallow draft. However, you might experience difficulties sailing windward with catamarans.
Trimarans feature three hulls, one in the middle and two on the sides, for increased stability. Most trimarans are wide in size, but others have foldable arms that make them smaller for easy transporting.
Final Thoughts on How To Buy A Sailboat
Taking these factors into consideration when buying a sailboat can help ensure you get one that best suits your specific needs and budget. Generally, you can expect to pay more for a bigger boat than a small model. This is because, besides the upfront payment, a larger boat will cost you more maintenance. You may also want to include other recurring costs of owning a sailboat in your budget.
Related Sailing Reading