Caseville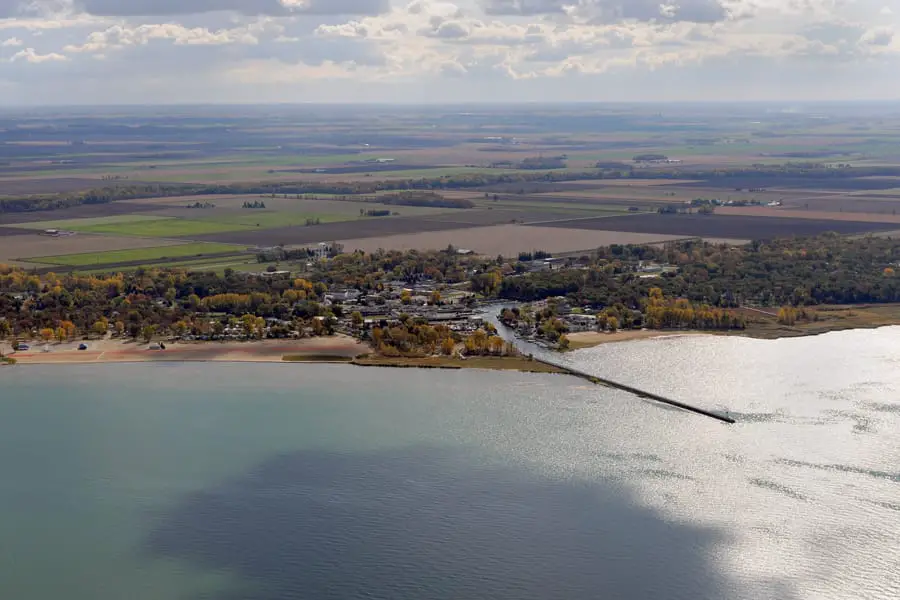 Caseville is a little city in Michigan's Thumb that calls it itself the "perch capital of the world".  Located at the mouth of the Pigeon River that help make this area a boating destination. Well known for its large sandy beach, abundant fishing and its unique shops and festivities.
The area is known for its abundance of vacation homes and cottages. Blessed with a sugar sand along the beach, it's been drawing families to spend the summers here for over two generations.
Home of the Shanty Days Festival in the winter and the famous Cheeseburger Festival in the closing days of the summer. Caseville is the fun city in the thumb.
The 2012 Caseville Cheeseburger festival opened with gale force winds. Yet the party continued all week.
34th annual 2012 Bay Port Fish Sandwich festival. Folks waited for a chance to grab a huge fish sandwich that required two hands to hold.