In 2013 community leaders wanted to spruce up the annual Farmers Festival, an occasion that had been ongoing for over 40 years. Thus the Pigeon Farmer's Summerfest was born. The event may be an excellent experience for anyone trying to find a small-town feel with big-city fun. The Wing Fling has been replaced by the ever-popular food trucks offering great variety. The festival begins on Thursday and lasts all weekend from July 20 – 23. Inflatables for the youngsters, live music for families, crafters for the crafty, food for the hungry, and an auto show for everyone! It's an excellent time loaded with events like the Wing Fling Eating Championship, a downtown parade, a tractor pull competition, and more.
The small town of Pigeon is once again dusting off its festive gears for its highly anticipated annual summer spectacle, the Farmer's Summerfest. This year, the celebration will make an extraordinary mark as it rings its 50th edition.
What We Will Cover
Farmers Summerfest Events on Thursday, July 20th
The Summerfest is scheduled to kick off on Thursday, July 20, with a flurry of activities, including garage and sidewalk sales and exciting golf and dart tournaments. But that's not all!
This year's festivities will also see the much-awaited return of a beloved feature—the "Anything Goes" Games. After a 25-year hiatus, teams are again ready to compete in this thrilling series of non-skill challenges. The challenges vary yearly, keeping participants and spectators on their toes.
Day 1: Thursday, July 20th
The celebration starts bright and early at 8 am with the Garage Sale Weekend Kickoff, the maps available at local businesses and online. The sidewalk sales at local businesses begin at 9 am and run until 5 pm. For those interested in local history, the Historical Museum & Woelke Research Center will be open from 10 am to 3 pm.
A Ladies' Golf Tournament organized by Northstar Bank takes place at 10 am at Scenic Golf & Country Club, with Esther Hill hosting the event. One of the festival's highlights, the Anything Goes Game, starts at 6 pm at Rec Park, with food stands hosted by Winsor Fire Department. The day ends with a Dart Tournament at Pigeon Inn at 8 pm.
Event Highlights – More Than Just Games
The subsequent Friday and Saturday pack even more fun with pickleball matches, art exhibitions, various food trucks, and a delightful kids' parade. Attendees can also look forward to a glow disc golf tournament and the crowning ceremonies for the festival queen, prince, princess, and the "most beautiful baby."
A series of musical performances at the Band Shell will lend an entertaining rhythm to the festivities. Disc Golf is getting hot all over Michigan. It's no exception in the Upper Thumb. This year will be a Glow Disc Golf Tournament on Rotary Hill starting at 9:30 pm.
A cash raffle worth $2,500 is planned to support the extensive lineup of events, with additional prizes to be won. Raffle tickets can be purchased either in advance or at the event itself.
Day 2: Friday, July 21st
Friday begins with garage sales at 8 am and sidewalk sales until 5 pm. A farmer's market sets up shop at the municipal parking lot from 9 am to 4 pm. Three separate LJ Gascho Furniture Company tours are scheduled for 9 am, 11 am, and 2 pm.
The day is packed with events like Pickle Ball, Men's Golf Tournament, an Art Show, food trucks, and a Kid's Parade, which starts at 11 am. At 3 pm, a Bocce Ball Tournament takes place at the Rec Park, followed by a live performance by Sunset Blvd. at the Band Shell from 6 pm. The evening wraps up with the crowning of the beautiful baby, princess, prince, and festival queen, followed by a Glow Disc Golf Tournament at 10 pm.
Food Trucks at Prior Pigeon Farmer's Summerfest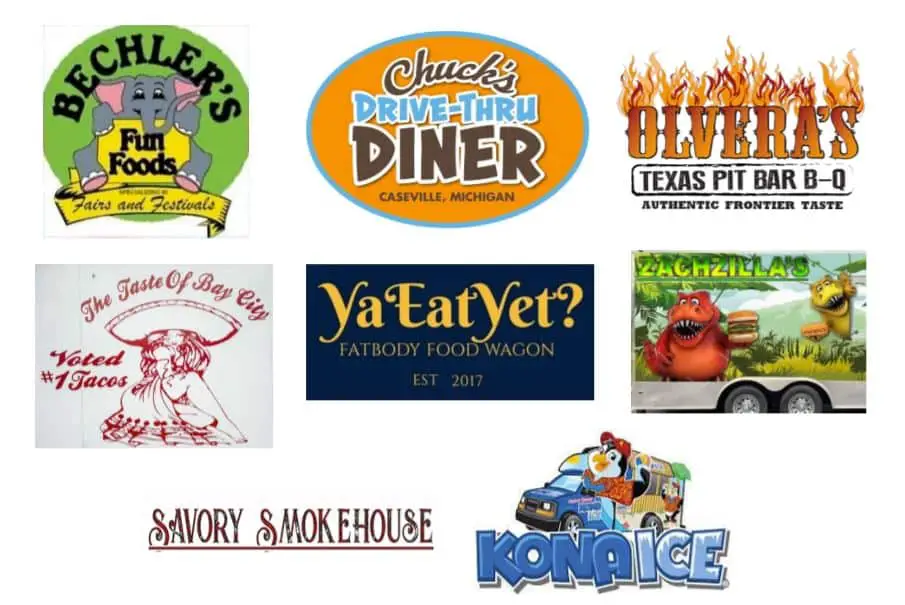 Farmer's Summerfest Events on Saturday, July 22nd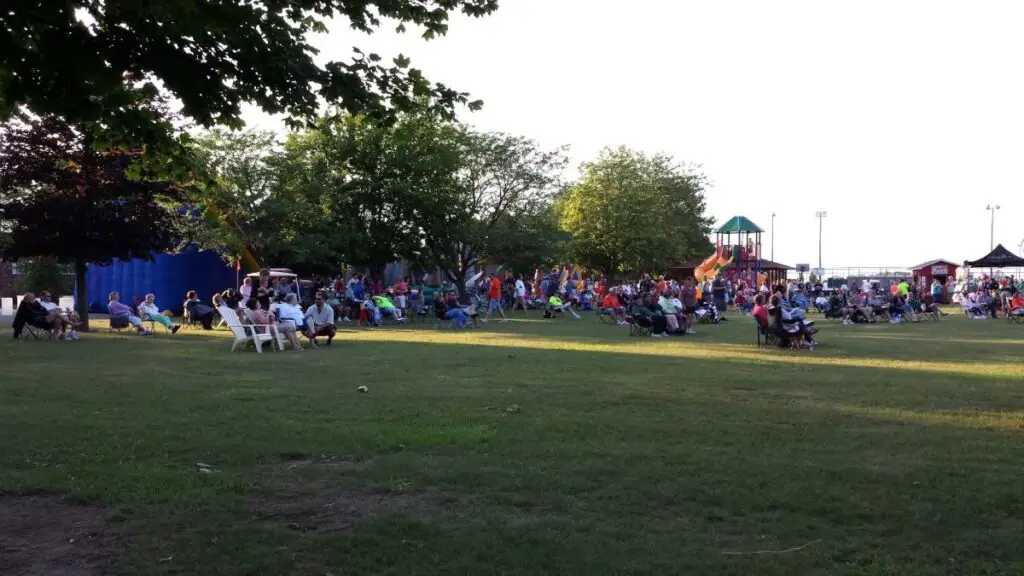 Day 3: Saturday, July 22nd
The fun continues with the Garage Sale Weekend on Saturday. Sports fans can enjoy the Scheurer Kiddie Cruise, the Pigeon Sunset Classic 5K Run/Walk, and the Lakers Friends and Family Co-Ed Softball Tournament.
The heart of the town will come alive with the Grand Parade at 11 am, followed by an Auto & Motorcycle Show sponsored by the Berne Junction and Historical Society. The afternoon will be packed with activities for kids, an Art Show, food trucks, a BINGO session, and Ag Olympics. The day ends with a cash prize and raffle draw at 7:30pm, followed by a spectacular fireworks show at dusk.
Farmers Summerfest Events on Sunday, July 23rd
The last day of the Pigeon Farmers Summerfest doesn't slow down. Car tractor and motorcycle show along with an ice cream social.
Day 4: Sunday, July 23rd
Sunday offers a unique Then and Now Tractor Show, more Art Shows, and a Chicken BBQ and Ice Cream Social organized by the Pigeon Historical Society. A community worship service at Rec Park Tent begins at 11:15 am, followed by a Pool Tournament at Pigeon Inn at 3 pm.
Join the jubilation at Pigeon's 50th Farmer's Summerfest – a summer celebration that promises to leave you with lifelong memories!
Something for Everyone
For more details or any queries about the event, you can visit the Pigeon Chamber of Commerce's website. Join Pigeon in their 50th Farmer's Summerfest and be part of an unforgettable experience!
Pigeon Farmer's Summer Fest Events
Related Events
Discover 15 Enchanting Michigan Pioneer Log Cabins in Huron, Sanilac, and Tuscola Counties
18 Premiere Michigan Lavender Farms – A Place To Find Color & Calm
Discover Lexington MI: 15 Must-Do Activities in a Charming Lakeside Town