On Thursday, July 21st, Huron County first responders from three area fire departments and the Huron County Sheriff's Office conducted a joint water rescue training exercise off the Caseville County Park Beach.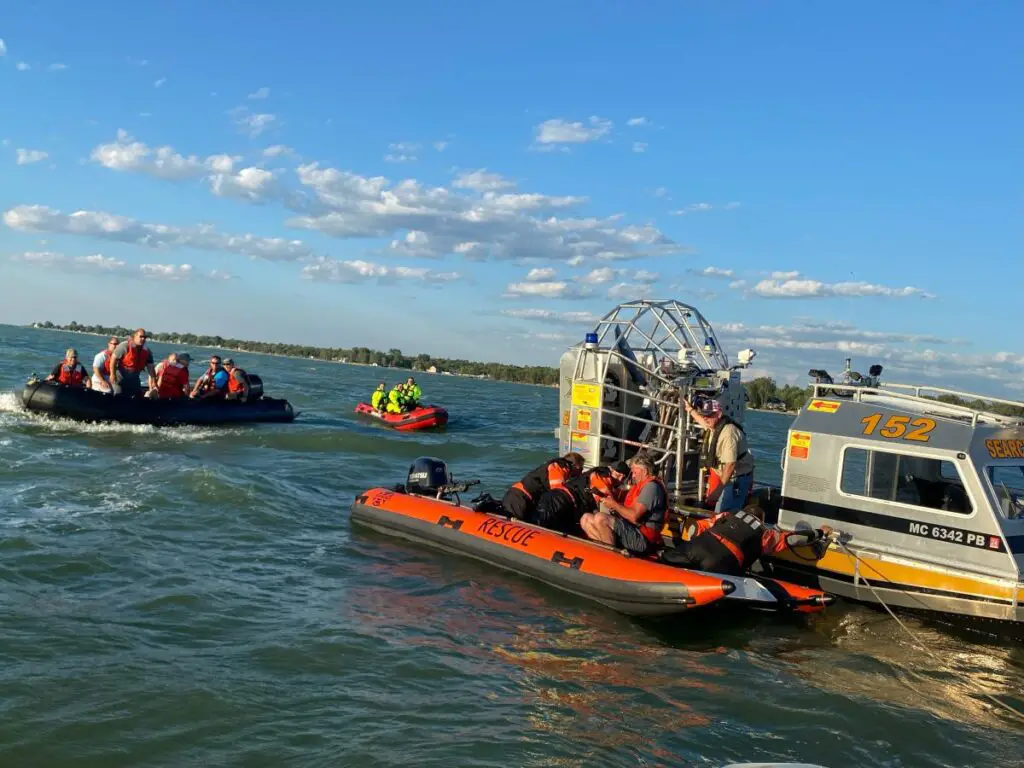 Firemen with their watercraft from the Caseville, Harbor Beach, and Port Austin Fire Departments, as well as Sheriff Hanson and Deputies, practiced recovering victims in the rough water and windy conditions.
Conditions are similar to actual rescue conditions, given that most rescues aren't made on calm sunny days. Fire rescue boats ranging in size from 14′ to 20′ participated, as well as the agency 20′ airboat and 28′ Boston Whaler Patrol Boat based out of Caseville.
Spectators noted the airboat being towed out and in of the Caseville Harbor because the boat is hard to control at slow speeds, especially in windy conditions. 
Every year each of last evening's agencies is typically involved in a life or death rescue situation that comes in various conditions, including cold water or ice.
Final Thoughts on Huron County First Responders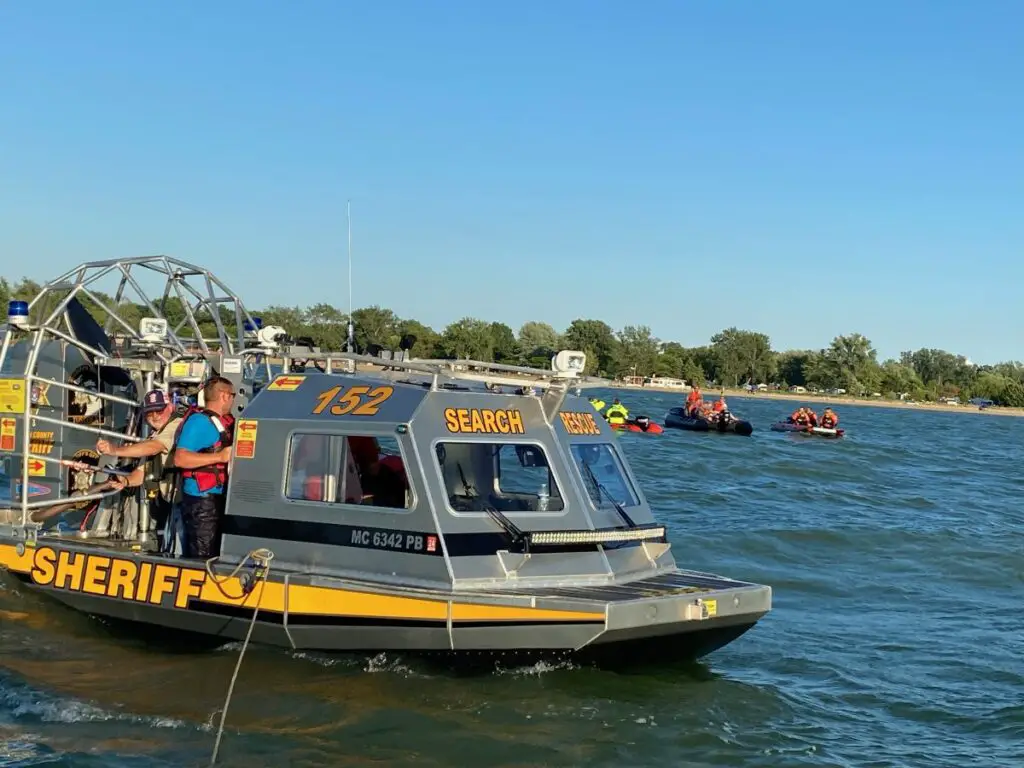 Huron County has almost 100 miles of shoreline and is a popular water destination to many. It is essential to keep in mind the best person to keep in mind during trouble on the water is yourself. Keep a life preserver on when out on open water, have a cell phone available in a waterproof case, and most importantly, tell people where you are going. Even if out for a small PWC run, disaster can happen quickly.