Starting a dropshipping business in Michigan offers a unique opportunity for aspiring entrepreneurs. With the digital age upon us, many seek ways to establish an online presence and generate income without needing significant upfront investment. One of the initial steps in setting up any business is ensuring your financial documentation is in order. For instance, using a paystub maker can simplify documenting your income, making it easier to manage finances and taxes. But how do you get started with dropshipping in Michigan? Here are seven essential tips to guide you.
What We Will Cover
1. Quick Overview of Dropshipping in Michigan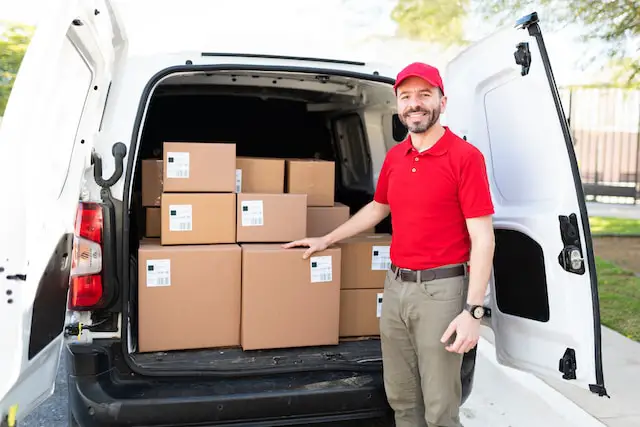 Dropshipping is a unique retail model. Unlike traditional retail, you don't need to maintain inventory. Instead, you partner with suppliers who fulfill orders on your behalf. This model reduces overhead costs but also means you rely on third-party suppliers for stock availability and shipping speed. It's essential to familiarize yourself with the pros and cons of this model to navigate potential challenges effectively.
5 Quick Points To Consider About Dropshipping
Low Startup Costs: Unlike traditional retail, dropshipping eliminates the need for inventory, reducing your initial investment.
Third-Party Reliance: Your business will depend on suppliers for stock availability and shipping, making supplier relationships crucial.
Michigan Business Registration: You'll need to register your business name with the Michigan Department of Licensing and Regulatory Affairs (LARA) to operate legally.
Sales Tax Requirements: Michigan has specific sales tax obligations for online businesses, making compliance a key aspect of your operations.
Local Competition: While Michigan offers a fertile ground for online businesses, be prepared to face competition from both local and national dropshipping ventures.
2. Identifying Your Profitable Niche: A Guide
Selecting the right niche is paramount. While it might be tempting to sell a wide range of products, specializing in a specific category can help you target marketing efforts and build a loyal customer base. Conduct thorough market research, survey potential customers, and analyze current market trends. Remember, a niche with high demand but low supply can be a goldmine.
5 Profitable Niches for Dropshipping Stores Right Now
Here are five profitable niches for dropshipping stores that are currently trending:
Eco-Friendly Products: With increasing awareness about sustainability, eco-friendly and zero-waste products are in high demand. This can range from reusable kitchenware to sustainable fashion items.
Home Fitness Equipment: The pandemic has accelerated the trend of home workouts. Items like resistance bands, dumbbells, and yoga mats are seeing a surge in sales.
Smart Home Devices: As homes get smarter, products like smart plugs, smart bulbs, and home automation systems are becoming increasingly popular.
Pet Care Supplies: The pet industry is booming, and products like organic pet food, pet grooming kits, and interactive toys are highly sought after.
Remote Work Tools: With remote work becoming the new norm, items like ergonomic chairs, standing desks, and high-quality webcams are in high demand.
These niches are not only profitable but also have the potential for long-term success, given current consumer trends.
3. Legal Steps: Registering Your Michigan Dropshipping Business
Legalizing your business gives it credibility. In Michigan, start by choosing a unique business name. Register this name with the Michigan Department of Licensing and Regulatory Affairs (LARA). Depending on your business structure, you might need additional licenses or permits. It's also wise to consider liability protection, which might lead you to establish an LLC.
4. How to Choose Suppliers You Can Trust
Your suppliers are the backbone of your dropshipping business. Establishing strong relationships with them is crucial. Attend trade shows, seek recommendations, and use online platforms to vet potential suppliers. Prioritize those with a track record of timely deliveries, high-quality products, and responsive customer service.
5. Building an Effective Online Store: Tips and Tools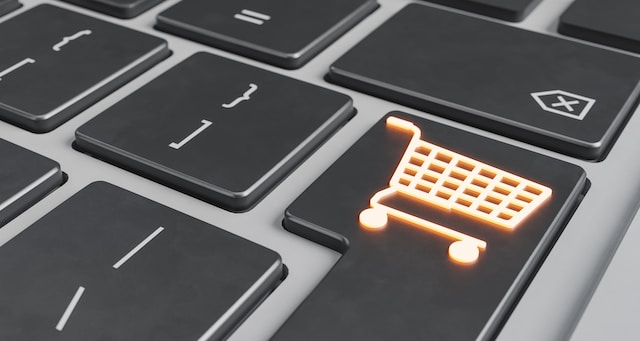 Your website is your storefront. Prioritize its design and functionality. Ensure it's easy to navigate, mobile-responsive, and secure for transactions. Platforms like Shopify and WooCommerce offer dropshipping integrations, making listing products and processing orders easier. Invest in high-quality product images and detailed descriptions to entice customers.
5 Tips For Online Store Success
User Experience Matters: Prioritize a clean, intuitive design that makes it easy for visitors to find what they're looking for. A complicated layout can turn potential customers away.
Mobile Responsiveness: With a growing number of consumers shopping via mobile devices, ensure your online store is mobile-friendly. This not only improves user experience but also helps with search engine rankings.
Secure Transactions: Implement SSL certificates and other security measures to protect customer data. A secure site builds trust and encourages more transactions.
Quality Over Quantity: Invest in high-quality product images and detailed descriptions. These elements can significantly influence a customer's decision to purchase.
SEO Optimization: Utilize on-page SEO techniques like meta descriptions, alt text for images, and keyword-rich content to improve your store's visibility on search engines.
6. Crafting Your Dropshipping Marketing Strategy
Building a beautiful store isn't enough; you need to drive traffic to it. Start with organic methods like search engine optimization (SEO) to rank higher on search engines. Engage with potential customers on social media platforms, create valuable content through blogs, and consider email marketing to keep your audience engaged. As your business grows, you can explore paid advertising options.
7. Navigating Michigan's Online Business Tax Landscape
Tax compliance is non-negotiable. Michigan has specific sales tax requirements for online businesses. Regularly update yourself on these regulations to avoid legal complications. Consider using accounting software or hiring a local accountant familiar with Michigan's tax landscape to ensure you're always compliant.
FAQs About Dropshipping
What are the tax obligations for a dropshipping business in Michigan?
Michigan has specific sales tax requirements for online businesses. It's crucial to stay updated on these regulations to avoid legal issues.
How do I find a profitable niche for my dropshipping business?
Conduct market research and analyze current trends to find a niche with high demand but low supply.
What platforms can I use to create my online store?
Platforms like Shopify and WooCommerce offer dropshipping integrations, making it easier to list products and process orders.
Final Thoughts About Starting A Dropshipping Business in Michigan
Starting a dropshipping business in Michigan can be rewarding if approached with the right strategy and tools. By understanding the basics, choosing a profitable niche, registering your business, finding reliable suppliers, creating an appealing online store, developing a robust marketing strategy, and staying compliant with tax obligations, you'll be well on your way to establishing a successful dropshipping business in the Great Lake State. Remember, tools like a pay stub maker can be invaluable in streamlining your business operations, so always look for resources that can make your entrepreneurial journey smoother.
Related Reading
The Art Of N Scale Trains – 6 Spotlight Questions From Gaeth N Scale Models in Caseville
5 Winning Strategies Michigan Businesses Using TikTok For Unstoppable Success
Digging Deeper: How Far Back Does a Michigan Background Check Go?