Whether it's the picturesque beauty of Mackinac Island or the intense love stories found in contemporary romance novels, the quest for love and connection is a universal journey. In Michigan's Thumb region, we have our own version of paradise that has captured the hearts of couples nationwide. But first, let's explore some compelling contemporary romantic getaways and reads that are perfect for a cozy evening indoors.
Table of Contents
Top 5 Contemporary Romance Books Online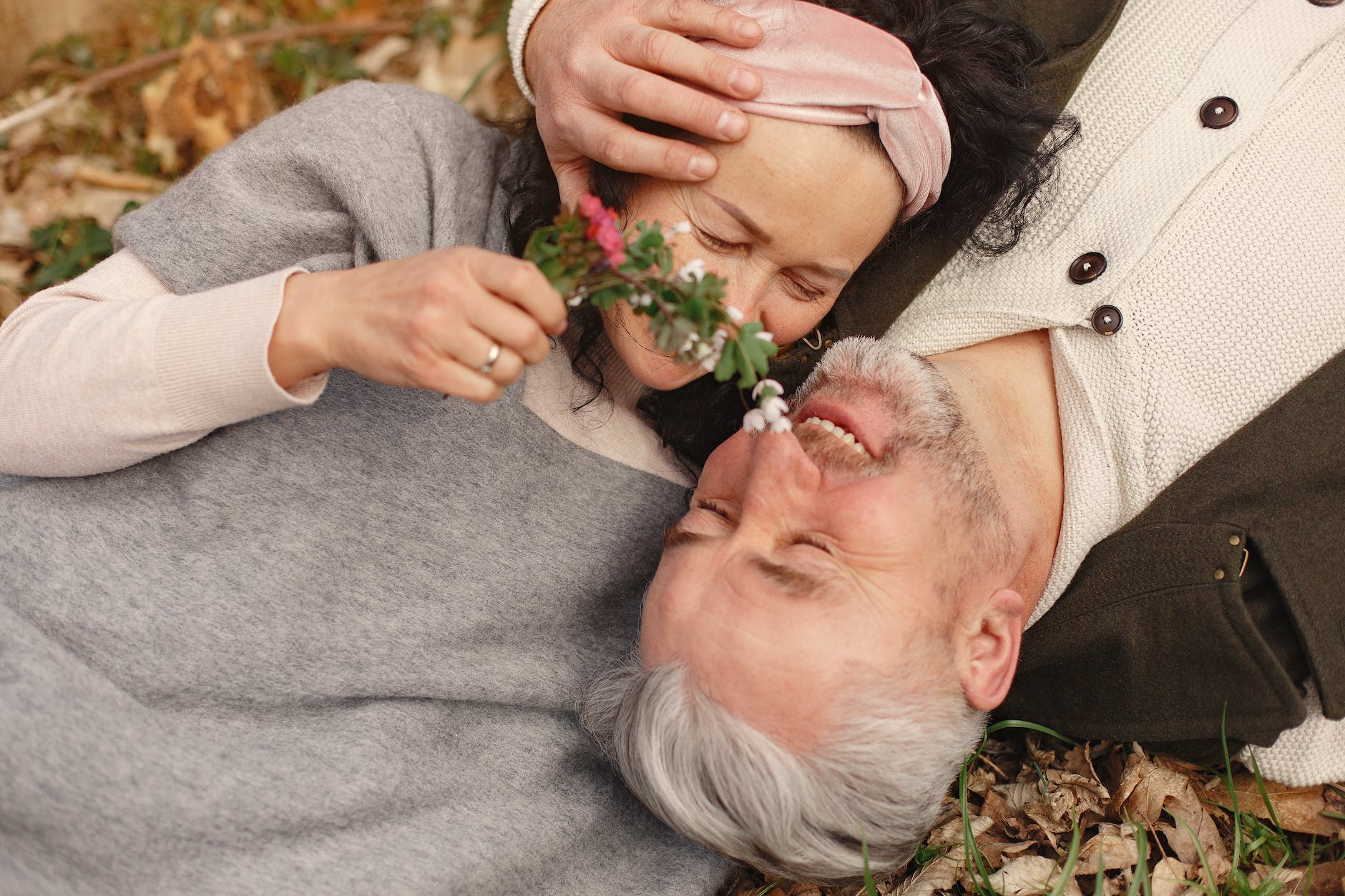 Images on this page may contain affiliate links in which we may receive a commission. See our affiliate disclosure for details.
Escape into a world of passionate love with the top 5 contemporary romance books online. These captivating tales are guaranteed to whisk you to a realm of heart-pounding emotions, fascinating characters, and swoon-worthy romance. Whether you're a hopeless romantic or crave an escape from reality, these books will satisfy your deepest cravings for love and adventure.
Get lost in the pages as you follow the intense and steamy love stories that unfold within these contemporary romance novels. As unforeseen events leave you on the verge of your chair with no way to put the book down, feel your pulse racing. Every tale will take you to a place where everything is conceivable, including illicit relationships and second chances at love. Online sources offer a treasure trove of contemporary romance books that will ignite your passions and leave you yearning for more.
Sit back, relax, and dive into love, desire, and pure romance with these top-notch reads. These captivating tales offer the perfect companionship during a quiet weekend at a secluded cabin in Northern Michigan or a lazy day on a Lake Huron beach.
One Percent of You by Michelle Gross
This moving modern romance examines the complexity of interpersonal relationships and the value of second chances. Gross's vivid and poetic prose is perfect for a winter evening tucked away in a cozy Michigan lodge.
This moving modern romance examines the strength of forgiving others and the resiliency of the human heart. The narrative chronicles Layla and Jackson's trip, two lost souls who find comfort in one other's embrace. They learn that love can mend even the worst scars as they work through their past transgressions and difficulties. Readers will be spellbound by Gross's story of love, grief, and forgiveness.
The chemistry between Layla and Jackson is palpable, and their emotional connection is beautifully portrayed. From the highs of their passionate love affair to the lows of their tumultuous pasts, Gross takes readers on an emotional rollercoaster that will have them reaching for the tissues.
The modern romance One Percent of You examines the complexity of interpersonal relationships and the value of second chances. It is a tale that serves as a reminder that while love is not always straightforward, it remains worth pursuing. Gross's vivid and poetic prose captures readers' attention and holds it until the very last page.
The Love Hypothesis by Ali Hazelwood
With its unique blend of humor, heart, and academia, this book is ideal for those who like a touch of intelligence with their romance. Perfect for the scholarly Michigander. This book is a delightful contemporary romance that combines humor, heart, and a dash of academia.
The story follows the journey of Olive Smith, a brilliant but socially awkward physicist, and Adam Carlsen, a charming and charismatic professor. When Olive is forced to ask Adam for help to save her academic career, sparks fly, and a love story begins to unfold. The comedy and passion in Hazelwood's writing are the ideal balance of wit and interest. Olive and Adam are hilarious, and their connection is off the charts.
Readers will find themselves pulling for this improbable pair as they deal with the highs and lows of their special bond and turn the pages anxiously to find out what happens next. With its original fusion of academics and love, The Love Hypothesis offers a novel perspective on the modern romance genre. Readers will be captivated by Hazelwood's narrative because of the characters' depth and the suspenseful scenario.
The Kiss Quotient by Helen Hoang
Hoang's soft and sensual prose uniquely portrays a love that transcends societal norms—a great pick for those looking for a diverse and inclusive romance.
The story centers around Stella Lane, a brilliant economist with Asperger's syndrome, and Michael Phan, an escort she hires to help her improve her romantic skills. As their professional arrangement turns into something more, Stella and Michael must navigate the complexities of their relationship and confront their insecurities. Hoang's prose is soft and sensual, with the ideal harmony of feeling and sensuality.
Stella and Michael have a strong chemistry, and their romance is tender and intense. Hoang portrays Stella's character in a particularly notable way since she provides a genuine and sympathetic picture of someone autistic. A modern romance called The Kiss Quotient questions social norms and highlights the value of uniqueness. It is a tale that reminds everyone is entitled to happiness and that love has no bounds. Hoang is a brilliant storyteller with a well-paced storyline, twists, and a gratifying finale that will have readers swooning.
Red, White & Royal Blue by Casey McQuiston
If you're in the mood for a story transcending borders and social norms, this one's for you. It even has some political intrigue to spice things up.
 Alex, the eldest son of the President of the United States, and Henry, the Prince of Wales, are followed as they go into an undercover romance that poses a danger to their personal lives and the nation's state. McQuiston's writing is clever and compelling, skillfully fusing love with political intrigue. Henry and Alex have a passionate yet delicate love story, and their relationship is explosive.
Readers will be mesmerized by the richness of their relationship and the power of their emotions as they manage the difficulties of their relationship. This modern love story questions social conventions and praises the ability of love to break down barriers. It's a story that serves as a reminder that love transcends gender and class.
It Happened One Summer by Tessa Bailey
With its small-town charm, this book is reminiscent of Michigan's own idyllic coastal towns. Perfect for those fantasizing about a simpler life filled with love and laughter.
The plot centers on Piper Bellinger, a wealthy socialite who took up fishing in the little seaside town of Westport, and Brendan, a cantankerous but endearing fisherman who reluctantly accepts the role of her tutor. The comedy and passion in Bailey's work are expertly balanced, making it intelligent and exciting. Piper and Brendan have the best connection, and their conversation is outstanding.
Readers will find themselves pulling for this endearing pair as they deal with the highs and lows of their odd relationship and flipping the pages anxiously to find out what happens next. This modern romance honors the value of pursuing one's heart and the transformational power of love. The narrative serves as a reminder that sometimes, the finest things in life appear out of the blue. 
The Romantic Draw of Mackinac Island
While these novels can transport you to different worlds, Michigan's own Mackinac Island brings a storybook romance to life. Known for its scenic beauty, the island catapulted into the national spotlight as a romantic destination thanks to the classic film "Somewhere in Time," starring Christopher Reeve and Jane Seymour.
The Grand Hotel, featured in the film, is not just a historic landmark but also one of the "Top 25 Historic Hotels in America in Film and Television History," as noted by Historic Hotels of America. The hotel, with its world's longest porch, lends an atmosphere of timeless elegance, making it a favorite spot for weddings and honeymoons. Here, the charm of old-world romance meets the natural beauty of Michigan, creating a love story that you can live rather than just read about.
Final Thoughts on Michigan Romantic Getaways and Reads
Whether it's the heart-pounding romance found in contemporary novels or the timeless allure of Mackinac Island, Michigan offers numerous ways to escape into a world of passionate love. Dive into a good book or plan your next romantic getaway in the Great Lakes State.
Z library offers a wide range of contemporary romance books that will ignite your passions and leave you yearning for more. From the heart-wrenching love story of One Percent of You to the inclusive and heartwarming tale of Red, White & Royal Blue, these books will satisfy even the most discerning romance reader. Why wait? Dive into a world of passion, desire, and pure romance with Z library's top 5 contemporary romance books. Get ready to be swept away by the intensity of these love stories and experience the magic of true love.
---