When it comes to Michigan ATV Trails, the state is nothing short of an off-roader's dream. With a diverse array of terrains that cater to riders of all skill levels, Michigan stands as a premier destination for ATV and UTV enthusiasts. Whether you're threading through the untamed forest trails of the Upper Peninsula or mastering the iconic sand dunes along Lake Michigan, this guide is your definitive roadmap to the most adrenaline-pumping rides Michigan has to offer.
Table of Contents
ATV Trail Riding Has Become Popular in Michigan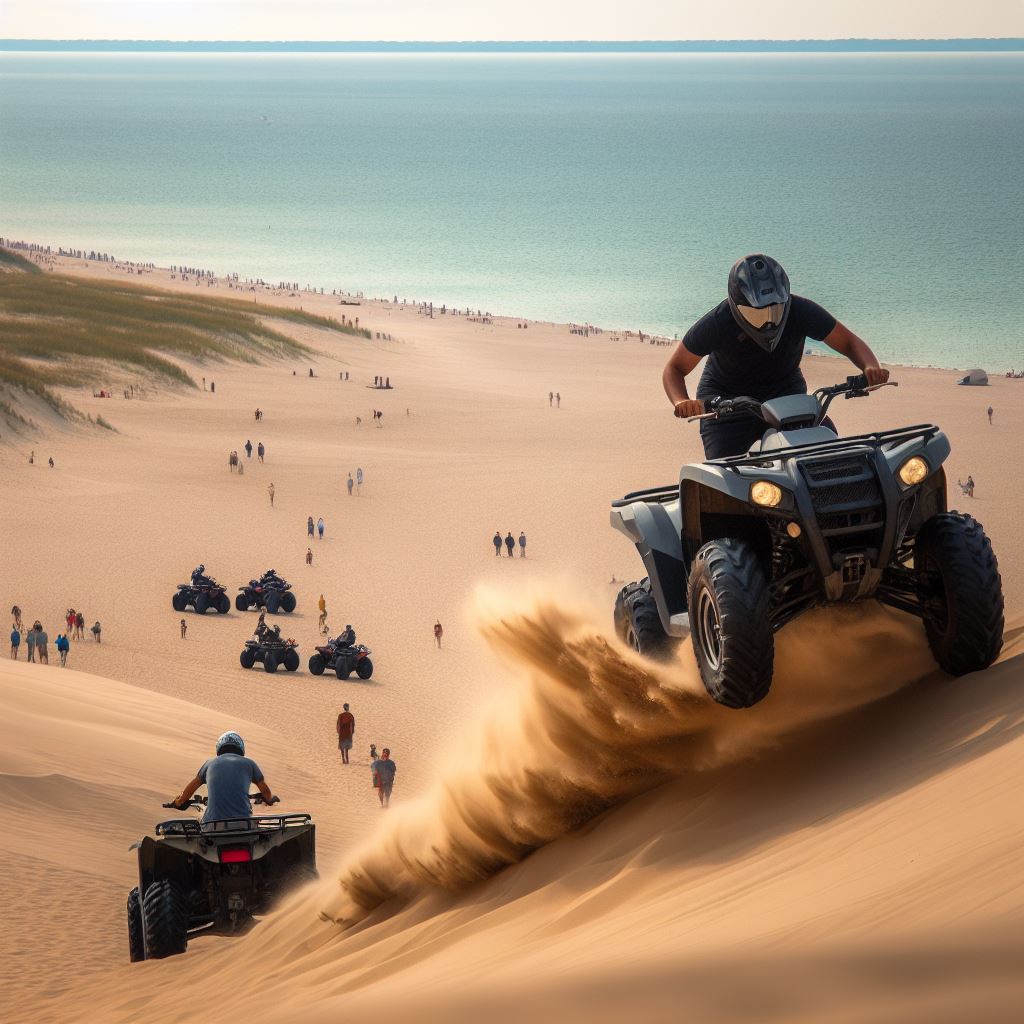 Riding ATVs and UTVs has surged in popularity here, inviting a community of riders of various skill levels and preferences. However, an important part of this recreational activity is understanding where you can ride to ensure safety, legality, and environmental responsibility.
7 Select Spots To Ride
As enthusiasts, we understand the thrill of navigating these powerful machines through challenging terrains, which is why we've curated this comprehensive guide. So, let's dive into the world of off-roading in Michigan.
1. Bundy Hill Off Road
Location: Jerome County, Michigan, near Somerset Center
Size: 350 acres
Style: Varied (mud, hills, trails, rocks)  
Experience Level: Beginner to expert 
This park is a former mining site and is one of the largest private ATV parks in Michigan. It offers a variety of terrain and obstacles for all skill levels and vehicle types. The park has over 300 acres of wooded trails, hill climbs, rock challenges, and mud pits. The park has air stations, restrooms, showers, picnic areas, and camping sites.
2. Baraga State Park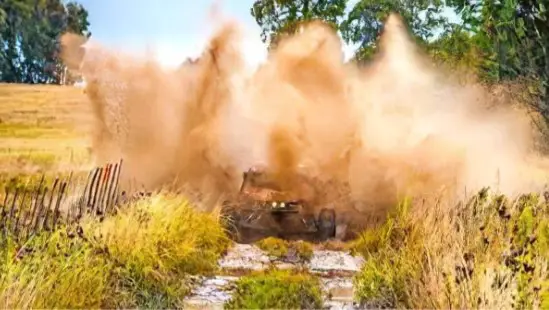 Location: Western Upper Peninsula, Lake Superior's Keweenaw Bay.
Size: 56 acres
Style:  Wooded trails, lakefront area
Experience Level:  All levels
Baraga State Park is renowned for its scenic wooded areas and proximity to Lake Superior. This place is easily accessible via motorized routes connecting it to Twin Lakes, Bewabic State Parks, and Bond Falls Scenic Site. Its trails are well-maintained, suitable for riders of all experience levels, and perfect for a day-long ride or camping trip. 
3. Bull Gap ORV Hill Climb and Trailhead
Location: Oscoda County, Michigan, near Mio
Size: 60 acres
Style: Sandhills, trails, hill climbs
Experience Level: Intermediate to advanced 
This park is the only designated open area riding for ATV and UTV in the Huron-Manistee National Forest. It features a challenging sand hill climb that is 0.2 miles long and has a 35 to 40 percent grade. It's best suited for those who have a bit of experience and enjoy an adrenaline rush. 
4. HollyOaks ORV Park
Location: Oakland County, Michigan, near Holly
Size: 235 acres 
Style: Dunes, gravel, hills, rocks, sand pits, mud bogs, and more 
Experience Level: Beginner to expert
Hollyoaks ORV Park is a newer addition to the list of Michigan ATV trails. Opening in September 2020. Unique in its offering of various landscapes and designed in collaboration with off-road enthusiasts, it caters to all experience levels. Whether you're practicing your skills or seeking heart-thumping action, HollyOaks doesn't disappoint.
5. Silver Lake State Park
Location: Mears, Michigan
Size: 450 acres
Style: Sand dunes, trees, and forest trails 
Experience Level: Beginner to expert 
This is one of the Michigan ATV trails that is known for its majestic sand dunes. Silver Lake offers an off-roading experience like no other. The dunes beckon riders for an unmatchable riding experience, with the shoreline and scenic views as a stunning backdrop. Here, you find a blend of thrill and tranquility.
6. Kalkaska Trail
Location: Kalkaska County, Michigan,
Size: 100 miles
Style: Forest trails and dirt roads  
Experience Level: All levels 
With its expansive network, Kalkaska Trail invites exploration through the lush forests. Its paths are particularly beautiful in winter, offering snow-covered trails for a different ATV experience. Remember that the ORV trails are only for off-road vehicles that are 50 inches wide or less.
7. Twin Lakes State Park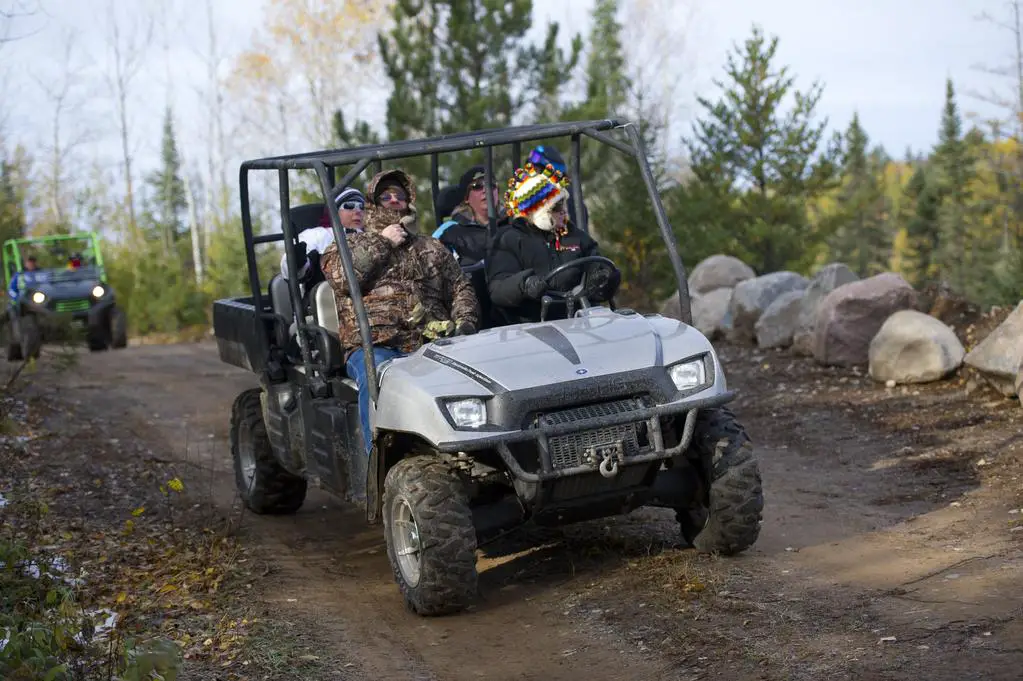 Location: Poyhonen Road, Michigan, near Toivola
Size: 175 acres 
Style: Wooded, lakeside trails
Experience Level: Beginner to intermediate
Of all the Michigan ATV trails, Twin Lakes State Park is ideal for those seeking a serene environment. This park is a quiet and secluded spot for ATV and UTV riders who want to enjoy nature and relax. It's perfect for family outings, with trails that are navigable by newer riders.
Enhance Your Riding Experience with Quality ATV and UTV Accessories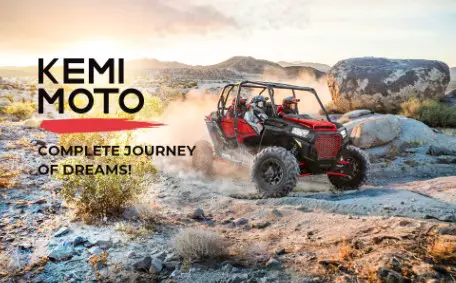 Your adventures in Michigan's outdoors wouldn't be complete without the right gear. That's where Kemimoto comes into play. 
Kemimoto is a trusted source for a wide range of accessories designed to enhance your riding experience and make your off-road journeys even more enjoyable. 
Kemimoto's Polaris accessories cover a broad spectrum of options, including RZR xp 1000 accessories, cargo storage, Winches, seat covers, etc., ensuring you find the perfect add-ons for your Polaris ATV or UTV.
Additionally, Kemimoto has a dedicated range tailored to your specific needs. Some of the options include rooftops, mirrors, UTV storage covers, Lights, etc. 
Whether you're looking to upgrade for comfort, style, or utility, they have everything to make your ride uniquely yours.
Final Thoughts About Michigan ATV Trails
Michigan is a haven for ATV and UTV enthusiasts, offering a variety of terrains and trails to explore. From the scenic beauty of Baraga State Park to the heart-pounding adventures at Bundy Hill Offroad, the options are endless. 
However, the journey becomes even more enjoyable with the right accessories to complement your ride. So, pack your gear, pick your favorite riding spot, and embark on an unforgettable adventure in the Great Lakes State.
Related Reading
Ice Fishing – 10 Authentic YouTube Video Channels Not to Be Overlooked in 2023
15 Things You Should Know About Visiting Michigan's Sleeper State Park