Are you planning a trip to Michigan? If so, you must be anxious to explore all the fantastic sites this great state offers. But while it's true that there are many fantastic places for visitors in Michigan, there are also some Michigan travel tips and tricks needed if you want your vacation here to be an unforgettable experience. To help make sure that your trip will go as smoothly as possible, read on for our top picks of wholesome tips to make your visit here a success!
7 Tips To Make Your Michigan Trip Enjoyable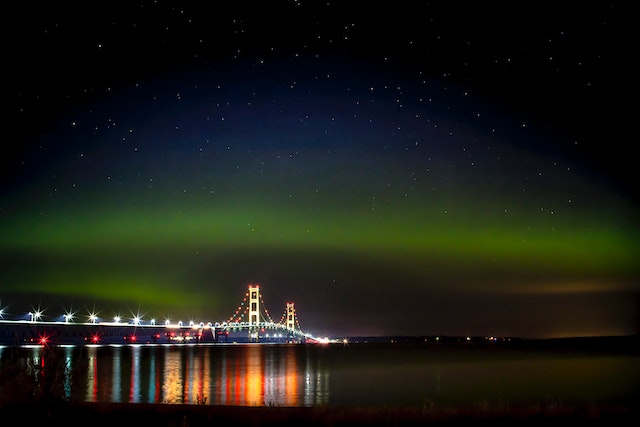 Michigan is one of the most beautiful states in America, with a rich history, stunning natural landscapes, and vibrant cities. Known as the 'Great Lakes State,' Michigan has five unique Great Lakes, including the famous Lake Michigan. Whether planning a road trip or a quick getaway, this state offers something for everyone. To make the most of your trip to Michigan, we've put together seven wholesome tips to help you plan and enjoy your visit!
1. Plan Your Itinerary
Start by identifying your interests and activities, then create an itinerary covering all your must-see destinations. For nature lovers, explore the Upper Peninsula, which offers scenic trails, waterfalls, and wildlife. For city explorers, check out Detroit, Grand Rapids, Ann Arbor, and other Michigan cities known for their art, culture, and architecture. Wherever you go, factor in travel time and check for seasonal weather conditions.
2. Book Your Accommodation
Michigan has something for every budget and travel style when it comes to accommodation. There's something for everyone, from camping in national parks to luxurious hotels and Airbnb. Consider booking accommodation close to your activities to save time and money. Book an outdoor trip in advance for national parks and popular camping destinations.
3. Pack for All Weather Conditions
Michigan is known for its diverse and ever-changing weather conditions. Make sure to pack accordingly, with clothing suitable for both warm and cold weather. Remember to bring comfortable shoes and appropriate layers for hiking or exploring the city on foot. Consider bringing a raincoat or waterproof jacket, especially if you plan to spend time outdoors.
4. Try Local Cuisine
Michigan offers various culinary experiences, from farm-to-table cuisine to ethnic foods. Michigan's local favorites include the famous Mackinac Island fudge, cherry pie, pasties, and craft beers. If you're a foodie, explore local markets, restaurants, and breweries to indulge in the local flavors.
5. Try Delta 10
If you're planning a trip to Michigan and want to make it truly enjoyable, you should try Delta 10 THC. This unique form of THC offers a more energizing and uplifting experience than traditional THC, making it perfect for getting out and exploring all Michigan offers. And the best part is that you can easily find Delta 10 from CBD.co, a trusted online retailer specializing in high-quality hemp-based products. So whether you're heading to the Upper Peninsula to hike in the gorgeous natural scenery or to Detroit to take in some culture and nightlife, adding Delta 10 to your trip will surely make it even more enjoyable and unforgettable.
6. Discover State Parks
Michigan has over 100 state parks and recreation areas, offering some of the best natural scenery in the country. From the dunes of Sleeping Bear Dunes to the rugged cliffs of Pictured Rocks, Michigan's state parks offer endless hiking, wildlife viewing, and camping opportunities. Research each park and its amenities before visiting to ensure a comfortable and enjoyable experience.
7. Shop Local
Michigan is known for its flourishing craft and artisan culture, with local markets and shops offering unique handmade items, including pottery, jewelry, glass, textiles, and more. Consider checking out local markets, boutiques, and galleries to support Michigan's local creatives and bring home some one-of-a-kind souvenirs.
Specialties Of Michigan

1. Coney Dog
Coney Dog should be on your must-try list if you are a hot dog enthusiast. A Coney Dog is a Detroit-style hot dog with chili sauce, mustard, and diced onions. The delicious chili sauce is the highlight of this dish, giving it an unforgettable taste.
2. Traverse City Cherry Pie
Another famous specialty of Michigan that you can't afford to miss is the Traverse City Cherry Pie. This pie is made with freshly picked tart cherries, a local favorite, that are usually baked in a golden crust. The flaky crust and the juicy cherries make for an irresistible combination worth every calorie.
3. Pasties
Pasties are traditional meat pies that originated from Cornwall, England, and have become a staple cuisine of Michigan's UP (Upper Peninsula) region. These savory pies contain meat, potatoes, onions, and carrots, all sealed in a pastry crust. Miners initially ate them as a hearty and portable meal. Today, pastries are served in many restaurants throughout the state.
4. Fudge
Fudge is a sweet confectionery that can be found almost everywhere in Michigan. Mackinac Island, also known as the "fudge capital of the world," is famous for its delicious handmade fudge that you can't resist. The local fudge shops provide hundreds of flavors – including chocolate walnut, maple, pumpkin, and more. Don't forget to bring some back home as a souvenir!
5. Detroit-style pizza
Detroit-style pizza is another unique specialty that you can find in Michigan. This pizza is baked with caramelized cheese and a deep dish crust and is crunchy on the outside and chewy on the inside. The toppings can vary from traditional pepperoni to gourmet ingredients such as roasted vegetables or goat cheese.
Final Thoughts on Michigan Travel Tips
While vacationing in Michigan, there are many beautiful things to think about. From exploring the vibrant cities to enjoying outdoor activities such as kayaking or biking and eating delicious local cuisine, Michigan offers a unique experience and many opportunities for all visitors. By following these simple tips, your trip is sure to be an unforgettable adventure! With its unique natural beauty, welcoming locals, and world-class attractions, Michigan is a must-see destination that will leave you with plenty of lasting memories. Whether you're looking for culture or adventure, Michigan will surely provide the ultimate getaway!