Do a bit of research on Port Austin and you can help but run into this picture of a large building; the Point of Pines Hotel. Postcards indicate it was active from 1898 until 1935. But little else is recorded. I saw that an original hotel registry was for sale on eBay. Someone found the registry at a flea market in Chicago. Today, that original registry from the hotel can be seen at the Port Austin History Center.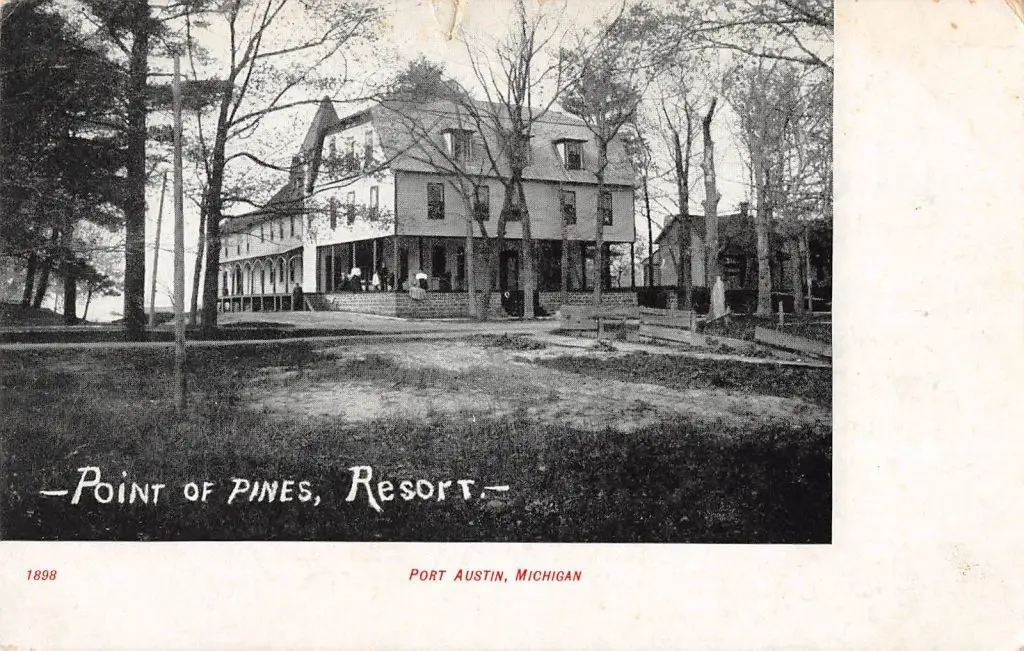 Some prominent people stayed at the hotel including Hazen S. Pingree. Pingree stayed at the hotel while he was the 24th governor of the State of Michigan from 1897 – 1901. He was also a four-term Republican mayor of Detroit.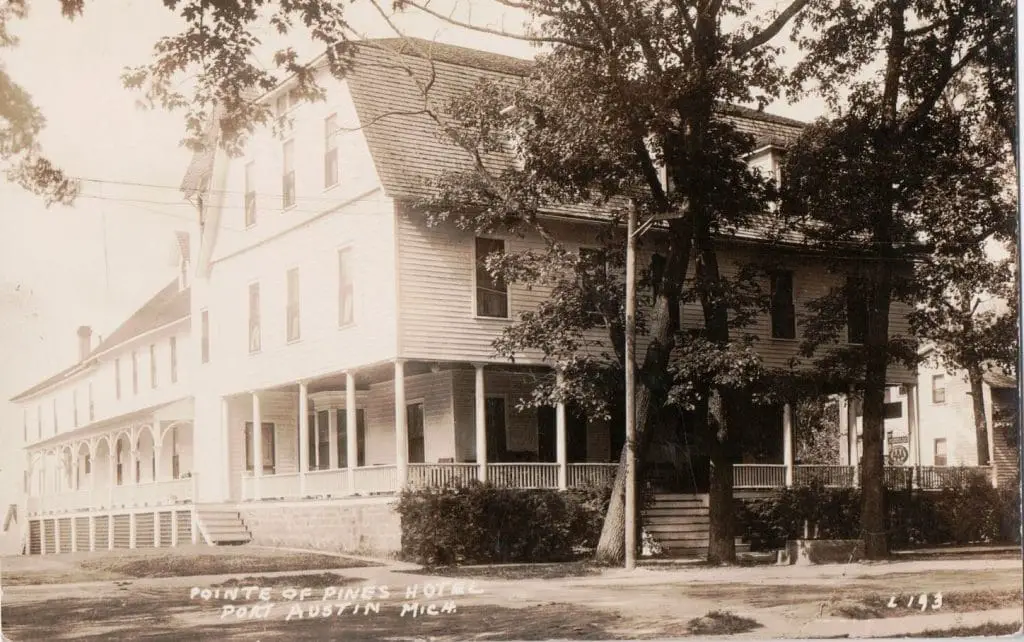 Then I found this ad with the name "M.M. Buttars, Proprietor." The Buttars was a prominent pioneer family in both Port Austin and Port Crescent. It turns out that M. M. was Mary Maxwell Buttars. Not only did she own and run the resort, but she also sold cloth and picture frames.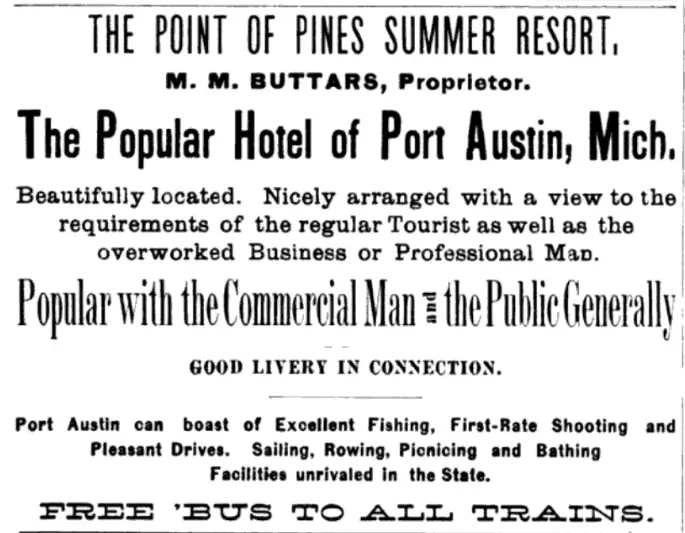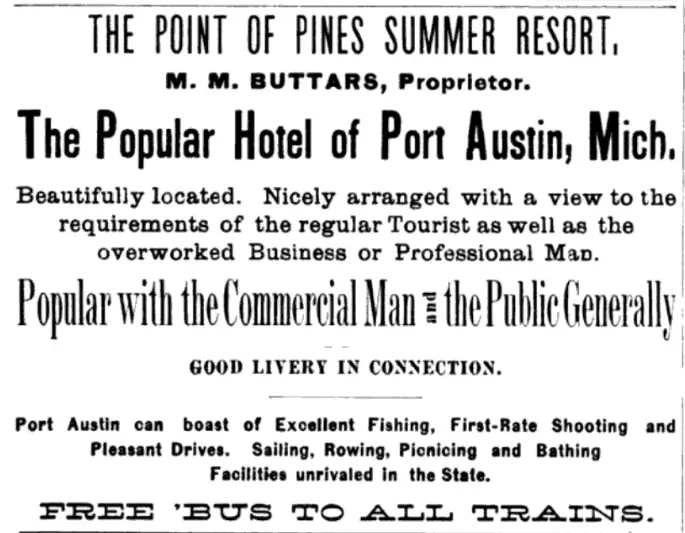 The ownership looks to have passed to James Cartwright in December 1911. The "Journal for Retail Merchants" noted that Cartwright was retiring from his retail business to run the Point of Pines with his son.
In 1931 the hotel looks to have been owned by William Dormey; a prominent area businessman who operated the Dormey's Blue Water Inn in Caseville starting in 1932. His Whitefish and Chicken dinner combination looks to have been famous in the area.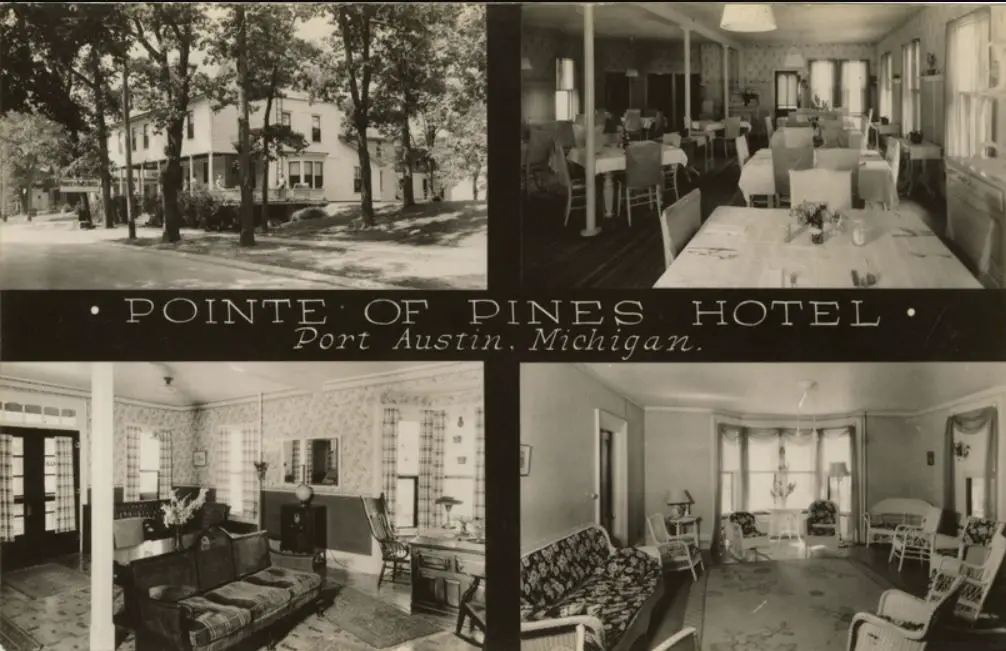 The search is on to find more about this interesting piece of Port Austin history. We bet there are all sorts of great stories and photos about this resort buried in a file cabinet about the Point of Pines Hotel.
*Cover Image Courtesy of the Burton Historical Collection, Detroit Public Library
Related Reading to the Point of Pines Hotel