While conducting other research, I ran across this advertisement for a side wheeler steamboats line running a route between Saginaw and Bay City. While information is scant, it does offer a little nugget of traveling by riverboat in Mid Michigan in the 1870s.
We almost take it for granted that we can hop in a car and travel a hundred miles to go to a special place for a lunch date. In the 1870s, a hundred-mile trip anywhere was considered a significant life event. People tended to live and die near where they were born. It must have been a fantastic experience to board a steamship or train and travel at an incredible 15-35 miles an hour when your ordinary course of travel is to walk or on horseback.
The East Saginaw and Bay City's line of side-wheeler steamers consisted of the Daniel Ball captained by Robert Medler, the L. G. Mason, captained by William Monroe, and the Evening Star captained by T.M. Hubbell. The route was back and forth between East Saginaw and Bay City six times each Tuesday and Friday. The schedule to depart East Saginaw was at 6:45, 9:00, and 11:00 am, then at 1:00, 3:00, and 5:15 pm. Two ships plied this route each sailing day so a passenger could leave during these same times. The travel time was about 2 hours: the fare, 25 cents.
Disaster stuck this line on October 17, 1876, when the Daniel Ball caught fire as it approached Bay City. All the passengers and crew escaped.
The Star Line
The side-wheeler steamboat, the Evening Star did service with the Idlewild on the Star Line operating between Detroit, Port Huron, and Port Austin. The owner of the Star Line, A.N. Moffat started a "river war" on this route made for one of the most interesting tales of completion among steamship captains on the Great Lakes.
Related Reading For Side Wheeler Steamboats on Thumbwind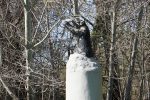 Jenny, Quanicassee's Beer Drinking Bear – It was during this time of early motor travel that roadside attractions became popular. Small museums, oddity displays, and amusement parks popped up next to gas stations and restaurants. Vanderbilt started collecting wild animals for a roadside zoo. One of his early acquisitions was a female black bear.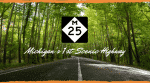 Michigan Road Trip on M-25: Riding A Ribbon Around the Thumb – In this post, we cover two aspects of a great road trip along M-25. The first section covers all the roadside parks and scenic turnouts that surround the Thumb. The second part reviews a list of our favorite places to stop and check out along the way.
Marlette Railway Depot in 1900 – The railroad was key to the economic growth of the Thumb's agricultural business. By 1910 Marlette Railway depot was twice a day stop for passengers and freight between Port Huron and Saginaw. During World War 1, the United States Railway Administration nationalized America's railways during the war.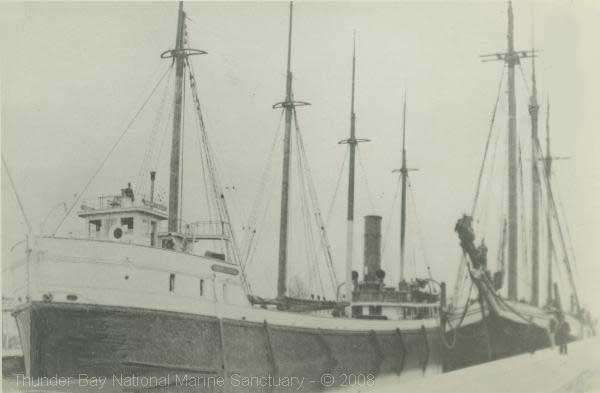 The Wreck of the Iron Chief – The Iron Chief was launched at the Detroit Dry Dock Company, in Wyandotte in July 1881. This wooden schooner was 212 feet long with a beam of a hefty 35-foot-wide In 1882 the schooner was converted from sail to steam in Detroit. It was a single stack vessel with fore and aft masts. A small forward pilothouse and aft cabins.