The reaction to our review of Jackie Howard's Thumb Pointed Fingers was overwhelming. There still is intense interest in this true Michigan murder mystery known locally as the Dying Sparlings. I was surprised at the number of people who mentioned that their grandfather or uncle was involved as a juror or in law enforcement. The tragic murders of four family members of the Sparling family near the town of Tyre in the early 1900s still resonates in the thumb today.
Interview with Author Jacki Howard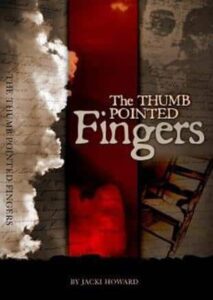 I reached out to Jacki Howard to see what she has done since the book was published 10 years ago. She is still involved with the book, but life has moved on. Like so many in the Thumb region, we are distant cousins. While we have never personally met, we found common ground with our interest in the "Dying Sparlings" Here is our exchange.
---
The Dying Sparling murders happened over 100 years ago. So what got you interested in this topic to write the book?
Jacki:  "I never intended to write a book – just wanted to get answers which led to myriads of papers, and the best way to compile seemed to put them into book form. I do not consider myself an author – I just told a story with what information I could gather.  I am happy to say that many people now know what the Thumb of Michigan is all about."
---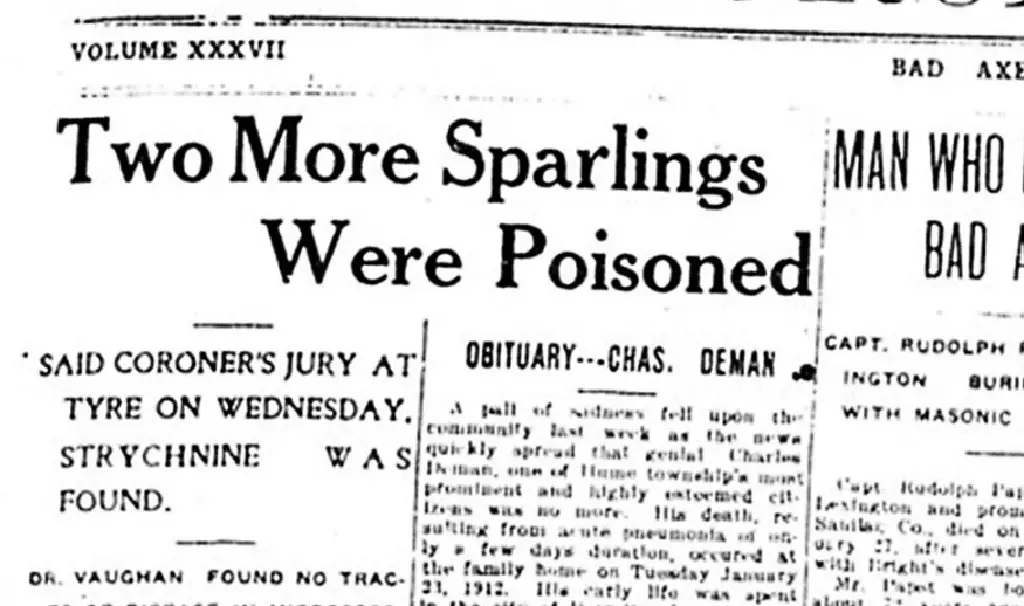 ---
How much has the book sold since publishing in 2008?
Jacki: "So far, I've sold a bit over 3,000 copies (into the 5th printing) and have been amazed that it still draws interest.  It has been a wild and wonderful ride – one I never dreamed of."
---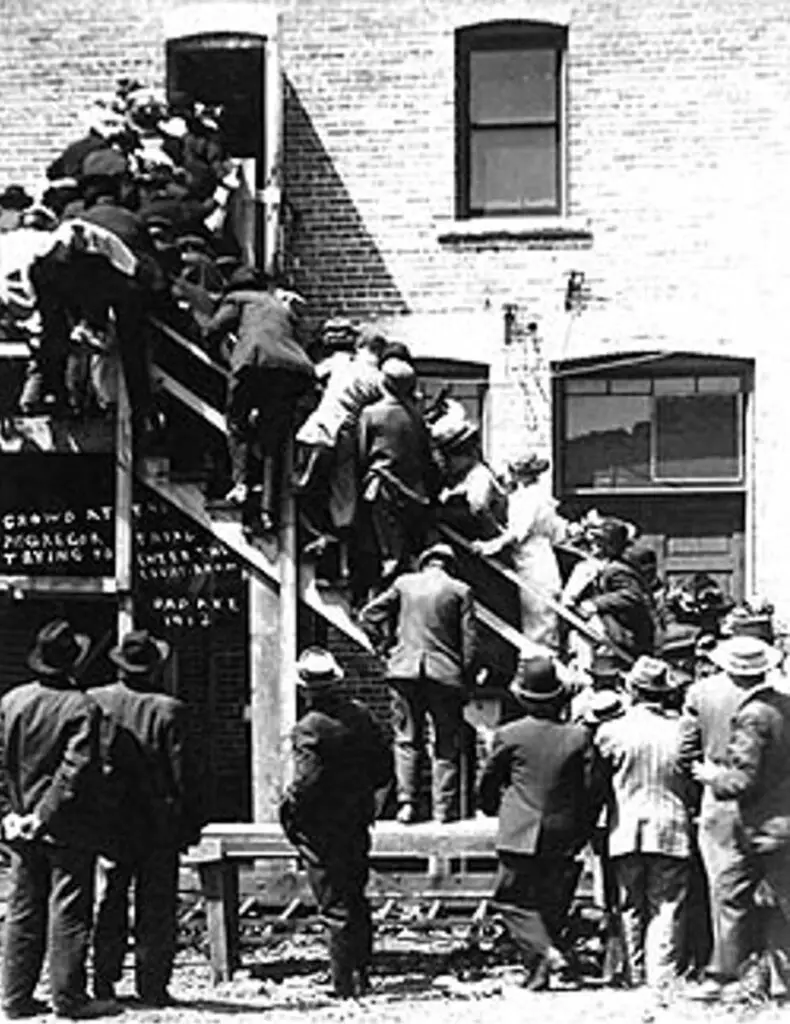 ---
One element in the book was the doctor's assertion that the Dying Sparlings had syphilis. At the time, this disease was untreatable. What outstanding questions do you have that are still unanswered?
Jacki: "My great-grandpa (Big Pete) said, "None of them had syphilis." I read those symptoms for this disease also mimicked other diseases, so perhaps it was true that none had 'bad blood.' It was your great-grandfather (George) who told me in a dream, "don't go there" and that was before I really got started!  So, I never knew what he meant. I wish I had the final proof of who, how, and especially why.  I've had people contact me that was kin to some of the attorneys, jurors, neighbors, etc."
Has it changed your life? Are you looking a writing a sequel to Thumb Pointed Fingers?
Jacki: "I would follow through with a smaller version if I ever found proof positive.  Since the book first came out, I have done several presentations and have been honored to conduct book studies. Otherwise, life has returned to normal." 
---
You painted a picture of what life was like in the few years before the automobile took off. The constant chores, dealing with horses, time of travel, the garden, putting up canned goods, etc. What inspired you with those vivid descriptions? Where did you get your insight into life in the early 1900s?
Jacki: "As far as trying to relay information regarding those days, I used articles from the Bad Axe paper from the early 1900s, and my Uncle Carl gave me priceless info on farming as well.  I have a few memories of being at my grandma Sparlings farm, so those were ingrained in me.  Who knows?  My grandma Sparling's diary from 1915 gave me a huge insight into farm life at that time. She never knew that her day-to-day 'blogs' would be used in 2008.
Things I used from these newspapers were not only world events but state and local as well.  Newspapers also carried what might now be called gossip columns, although they really weren't gossip – just news from the different small communities – mostly in Huron County. Some ads helped me get in (and stay in) the period.  Every time I went to the basement (where I worked), I re-read several pages from the previous writing to get me back to the past."
What is one amazing thing you found about the Dying Sparlings you did not reveal in the book?
Jackie: "Your great-aunt told me that your paternal grandmother was a nurse and was told by a doctor that they had Peter's brain for study.  When I tried to follow up, it went cold – fast."
---
Future of the Book Thumb Pointed Fingers
Your book is not sold online but is still in print. Where can I get another copy?
Jackie: "I am the sole distributor, although Ace Hardware in Bad Axe and the Pointe aux Barques Lighthouse Gift Shop carry copies.  At one time, Main Street Mercantile in Bad Axe also had them; maybe they still do. The book's website, http://www.dyingsparlings.com, has the ability to order directly from me. "
I do have one follow-up question. Do you have any plans to visit the Upper Thumb soon?
Jackie: "As of now, I have no plans to come 'home' in 2018, but that could always change.  We just celebrated our 50th wedding anniversary, and our way to celebrate will be a trip to Alaska in August.  We have not been big travelers, so this is huge.  But I never say never, so a trip to the Upper Thumb could happen, and I'll let you know if it comes to be. Thank you again for your support.  It means more than you might know. 
---
About Jacki Howard, Author of Thumb Pointed Fingers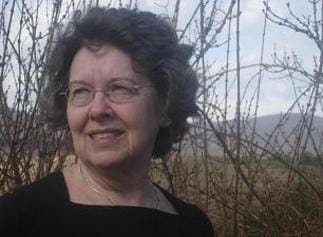 I was born in Detroit, Michigan, to Verl and Aimee Sparling.  Throughout my youth, I lived in Detroit, Ferndale, and Owosso.  As a child, summer vacations were always spent in the "Thumb," and I feel emotionally drawn to the area to this day.  I still have family in Michigan, and it will always be home to me.
For as long as I can remember, my relatives told stories about the "Dying Sparlings."  This mystery has puzzled me since childhood, and I've always wanted answers.  I never even considered writing a book, but the opportunity to combine my love of family history and historical research appealed to me.
This is my first book.  I also enjoy reading, volunteer work, playing the piano, and being a proud wife, mother, and grandmother.  I currently reside in the Shenandoah Valley of Virginia with my husband, Bob.
---
Ordering Thumb Pointed Fingers
Thumb Pointed Fingers, a mystery about the Dying Sparlings, is now available on Amazon. Click on the image below for more details and to order Jackie's book.
Related Reading For Michigan History
---