Caseville – Stepping into a new era of family entertainment, Key North Family Fun Center introduced its innovative adventure golf course on June 30. Co-owners Charlotte and Clint Braun unleashed a new dimension of fun, leading the way for future renovations at the beloved center.
Unveiling an Exciting Innovation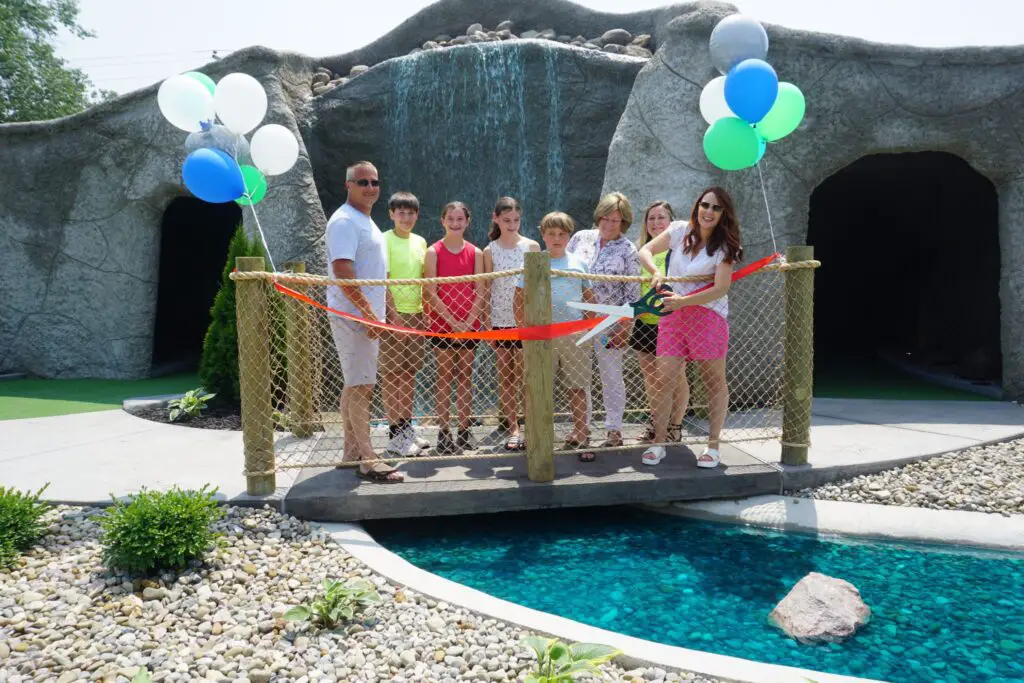 In a thrilling ribbon-cutting ceremony that marked a two-year milestone, the center unveiled the latest addition to its venue. The adventurous golf course was an arduous labor of love, but as Charlotte Braun assured, they never missed a deadline. The spalling complex also hosts an ice cream shop, bumper boats, and one of the largest go-cart tracks in the Thumb.
The Complex Engineering of Fun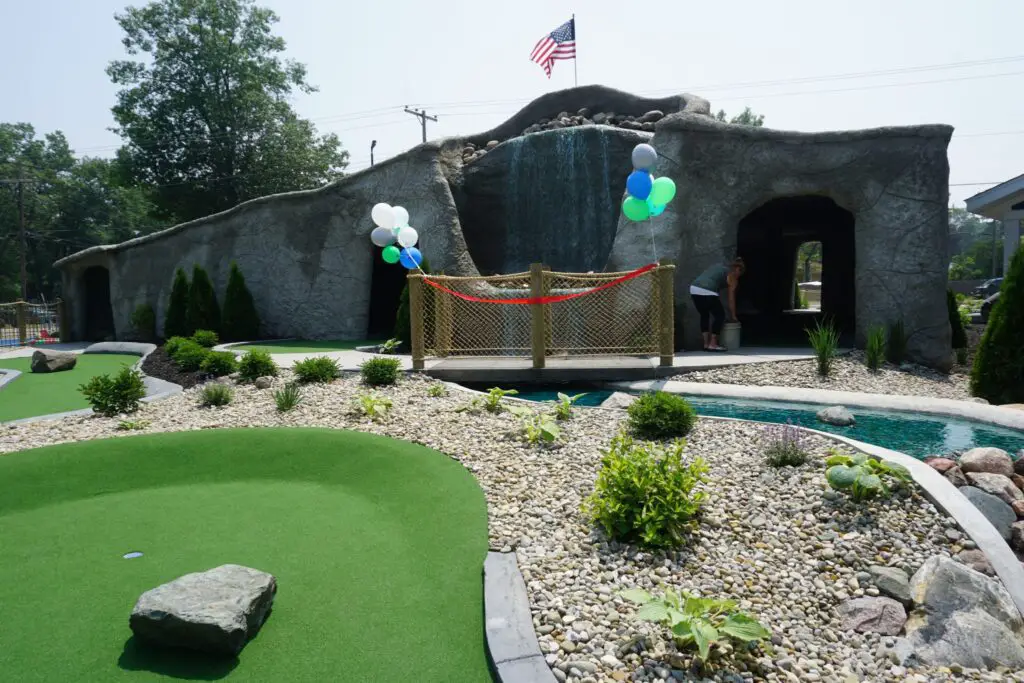 Involving more than just regular construction work, Clint's company, Braun Builders, adopted unconventional techniques, such as gunite, a special concrete, to construct the course's unique features, including intricate caves. Charlotte Braun said the energy, staff, and engineering required were significantly more complex than anticipated.
An Artistic Touch
Complementing the complex construction, numerous concrete decorations enhance the course's atmosphere, crafted by Krzeszewski and Sons Masonry LLC. The distinct decorations include stamped concrete flamingo and duck footprints, fish, and sun designs – the artistic nuances that make the course a delight.
Center Stage Waterfall
At the heart of the course, the grand waterfall, arguably the largest in the Upper Thumb, adds to the course's charm. Surrounding it, the course holes wind through the captivating caves alongside a bubbling brook, making every shot an adventure.
A Historic Ground's Facelift
The new course replaces the former Putt Putt mini-golf course and giant slide, marking the center's first planned renovation phase. Braun also mentioned upcoming attractions like batting cages and a potential virtual room to replace the existing arcade.
With the launch of the adventure golf course, Key North Family Fun Center offers a rejuvenated experience to patrons. This exciting renovation heralds a new era of family entertainment, promising future attractions and modernizations at the venue.