Meet the entrepreneurial powerhouse of Michigan's Huron coast: a man who has shaped the region's economic landscape since the 1850s. Synonymous with progress, he has played a crucial role in transforming the area's resources into thriving industries. Today, we're profoundly diving into the life and achievements of the one and only Mr. Jeremiah Jenks.
Born in 1810 in Newport, New Hampshire, Mr. Jenks was raised in a family that valued hard work, determination, and integrity. These traits would shape his incredible career, which started in earnest after moving to Michigan in 1854. Over the years, he dabbled in various ventures, from running hotels to investing heavily in lumbering.
Investing in Sand Beach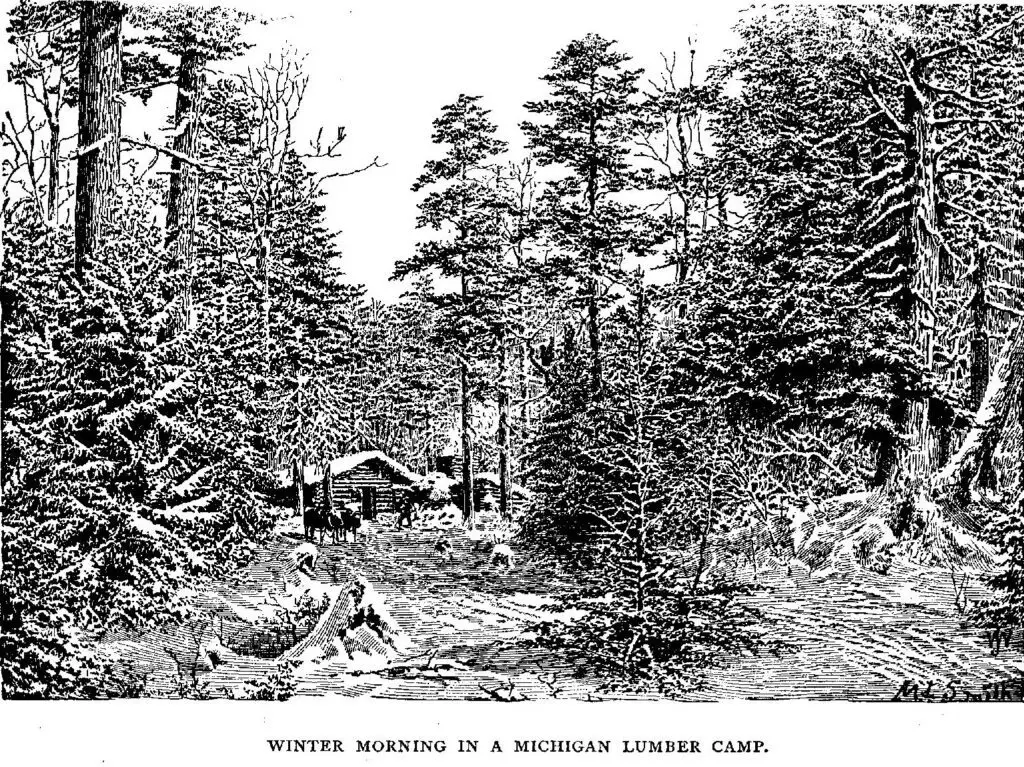 In the mid-1860s, Mr. Jenks partnered with J.L. Woods and George W. Pack to acquire a saw-mill at Allen's Creek, south of Sand Beach. Under their management, the mill underwent a complete transformation and expanded its production capacity. Within 11 years, they had produced a staggering 50 million feet of pine lumber.
After the dissolution of the original partnership in 1876, Mr. Jenks continued to pursue his ambitions with his son, George W. Jenks, and two nephews, James M. and Bela W. Jenks. Together, they launched a new company, J. Jenks & Co., which manufactured salt and flour at Sand Beach and engaged in general mercantile operations.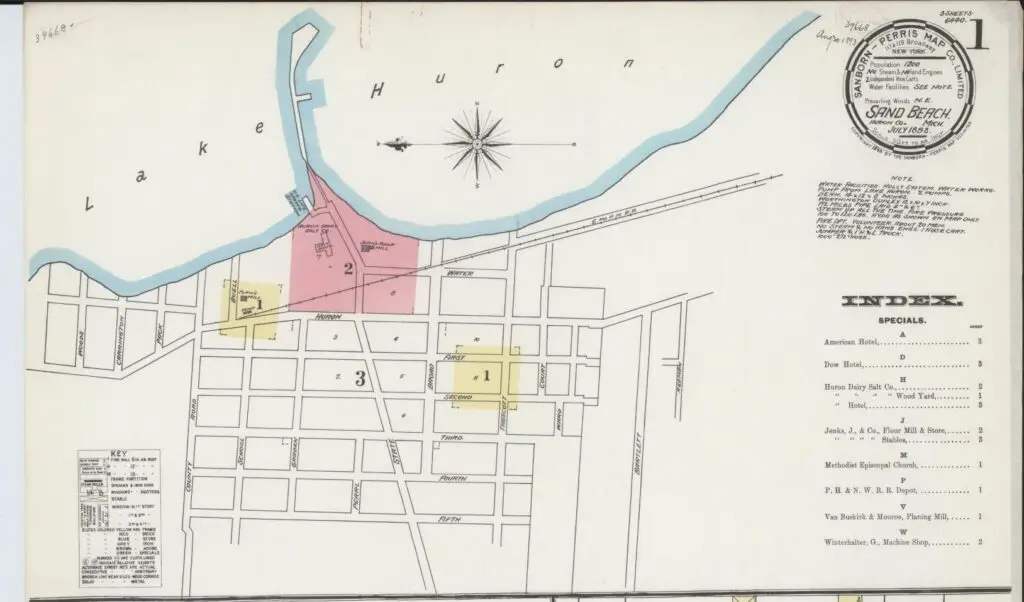 Their success was not without challenges, such as when their flour mill burned down in 1880. However, they quickly rebuilt, and today the mill is known as one of the finest in the state, producing a daily output of 230 barrels of high-quality flour. Their salt works have grown and evolved, eventually shifting from fire-based evaporation to steam, with a daily production rate of 150 barrels of salt.
Ventured In Real Estate To Settlers
In addition to their core business, J. Jenks & Co. has expanded into other areas, like real estate, where they've sold 13,000 acres to actual settlers, promoting the county's permanent improvement. They still own several thousand acres of land and even operate a 400-acre sample farm south of Sand Beach, showcasing the area's potential for agriculture.
Mr. Jenks has been married twice. His first wife, Relief Huestis, bore him two children, George W. and Mary E. After Relief's passing in 1873, he married Amanda Jenks, the widow of his brother Benjamin L. Jenks, in 1874.
Enters Politics at Age 64
Beyond his business achievements, Mr. Jenks has been active in his community's social, political, and religious affairs. He has served as a Senator, representing the 22nd District, and has been involved with the Baptist Church since his youth.
To summarize, Mr. Jenks is a true pioneer and leader in Michigan's business history. His tenacity, vision, and commitment to the well-being of his community have left an indelible mark on the region. His story inspires all, showing that anything is possible with hard work, determination, and a forward-thinking mindset.
Jeremiah Jenks died in Rock Falls in 1893 at the age of 82. He is buried at the Rock Falls Cemetery, Harbor Beach, Huron County, Michigan
The Jenks Namesake Lives On
Jenks Roadside Park is a small, scenic park located on M-25 near Port Austin, Michigan, in Huron County. The park provides a restful spot for travelers and offers amenities such as picnic tables and public restrooms. It is situated near the Lake Huron shoreline, which makes it a great place to enjoy picturesque views of the lake and the surrounding area.
Unfortunately, there is limited information about the park's history and connection to the Jenks family, if any. Nevertheless, it is a convenient and beautiful stopping point for those traveling along M-25 in the Port Austin region.
Sources For Jeremiah Jenks
Extracted and rewritten from the Portrait and Biographical Album of Huron County… Chapman Brothers, Chicago, 1884
Sanborn Fire Insurance Map from Sand Beach, Huron County, Michigan. Sanborn Map Company, Jul 1893. Map. Retrieved from the Library of Congress, <www.loc.gov/item/sanborn04187_002/>.
Hubbard, Bela. Memorials of a Half-Century. New York, London, G.P. Putnam's Sons, The Knickerbocker Press, 1887. Pdf. Retrieved from the Library of Congress, <www.loc.gov/item/11021049/>.