The following is an excerpt from the Book "History of Caseville: biographies and legends" by Mary Cobb Langley and published in 1960. One story outlines a notorious crime that took place in 1870. At the time, Caseville was a boom town as it was starting the transition from lumbering to supporting a growing farming community.  In the late 1800s, grave robbing was a common crime as medical schools' demand for cadavers made a quick albeit dirty profit.  See Grave Robbers Worked for Science and Themselves for more detail.
Listen to this Story
The Caseville Grave Robbers
Dr. S.J. Henderson operated a drug store connected to his doctor's office. Today this building hosts gift shops and a real estate office. This small, one-story building had a Michigan cellar underneath sided with logs and a foot and a half of new sawdust on the floor. This building was located between the GAR Civil War Monument and Russell LeBlanc's gift shop in Caseville. The building at that time was an apothecary (drug store), and he employed a girl helper. This morning, the girl had occasion to go into the cellar.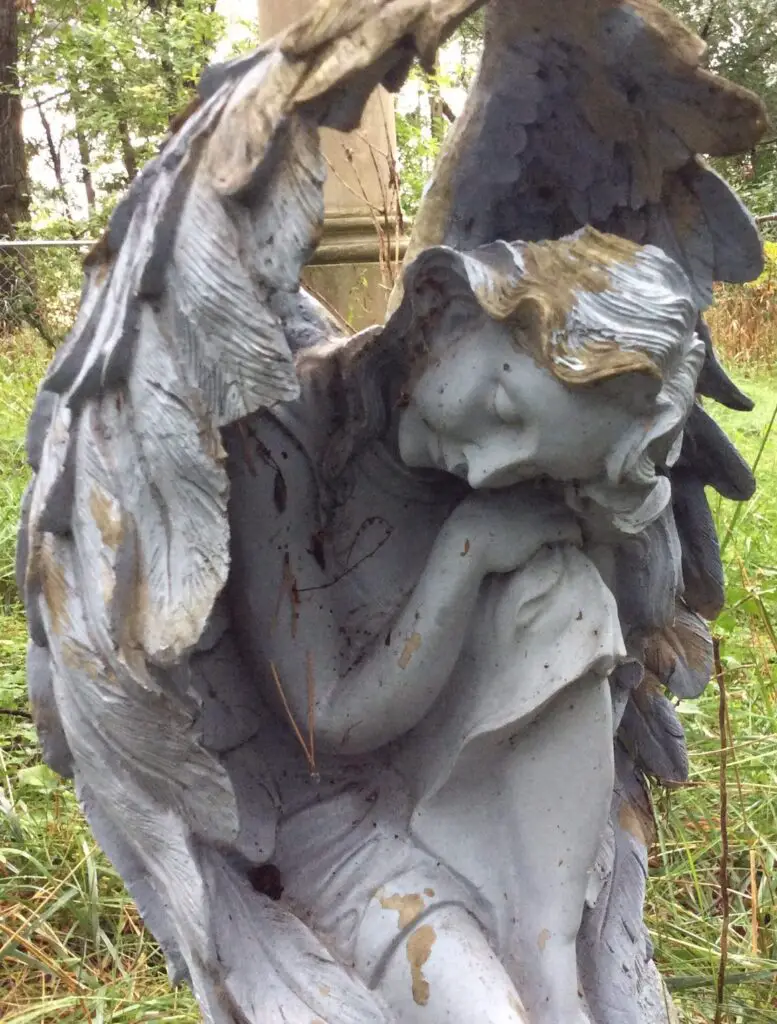 She came up screaming about a man in the cellar. Her face was livid with fright. Several men ran up to her and inquired what she was screaming about. Shaken, she said that a man was hiding in the sawdust, and she saw his feet sticking out. Well, the fellows went down with the intent tan the hide off the culprit. But they, too, came back up the stairs in a flurry of excitement, calling for the town constable. Upon investigation, they discovered a man alright, but he was harmless and very dead. He had been buried the day before as some of them had attended his funeral. Need-less-to-say, the incident was a hot topic of conversation in town.
Grave Robbers Strike the Caseville Cemetary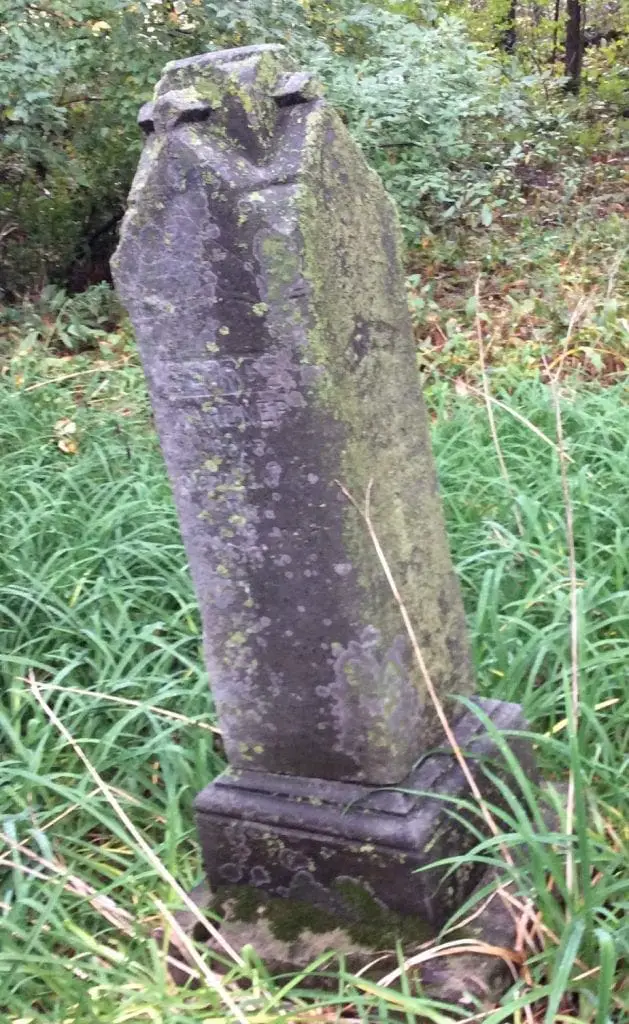 The mystery deepened as some unknown person had dug up the man from the grave, removed his burial clothing, and hid the body in the sawdust of the cellar of Henderson's drug store. The sawdust had fallen away from the bare feet, and this was what the girl saw. "Grave robbers have been at work here," said the town constable, Horrors! Creepy thoughts and fear walked the streets of Caseville. The cemetery was searched, and three empty coffins were found from recent burials. Stories started coming to light as folks thought harder about the past few days' events. On his way home at night, the man coming past the graveyard had heard voices and what sounded like the clink of a shovel on a stone but didn't tell anyone for fear of being laughed at and ridiculed.
Night Time Shenanigans at the Graveyard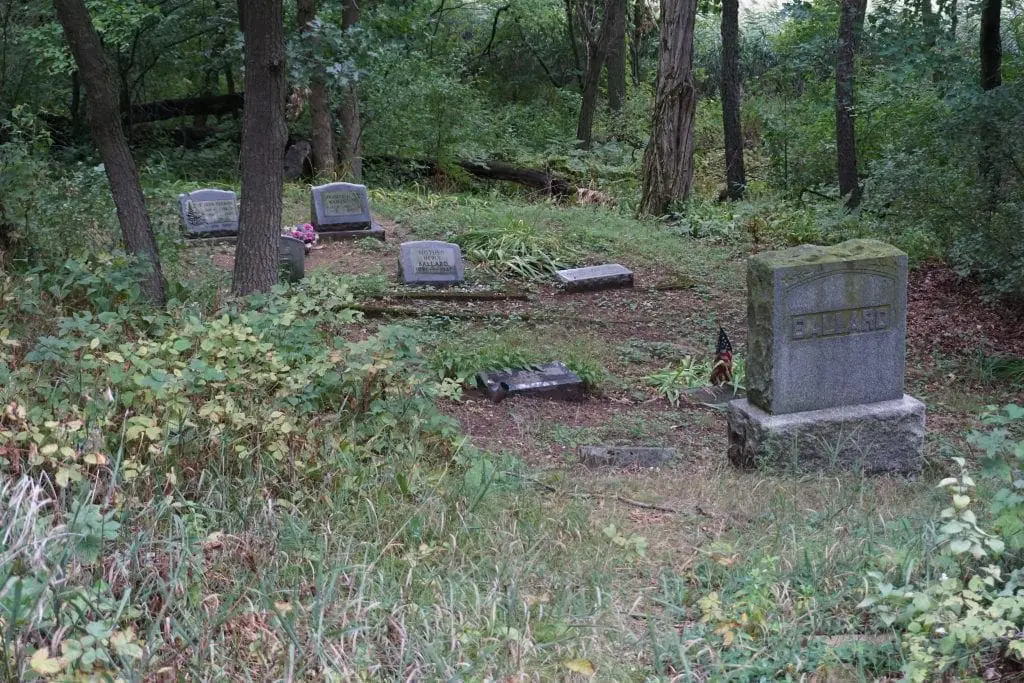 The newlyweds, Mr. and Mrs. Meyers, are living near the Ora Labora Colony just north of Bay Port. One morning, the young wife was up at 2 o'clock, hearing a rig coming on the rough ground. She looked out into the bright moonlight and noted a madly racing horse team driven by a man playing a whip over the horses' backs. From his seat on the buck and rolling around on the of the buckboard, head hanging over the open tailboard, was the body of a man. Awaking her husband and telling him about the weird sight, she got nothing but a laugh and an "Oh, come on back to bed honey, that's just taking a drunk home."
This story proved the grave robbing gang was at work in Michigan's Upper Thumb around Bay Port and Sebewaing village. Through the combined efforts of the three, these miserable creatures were caught. Three men were at work. They confessed to stealing the one man on recent burials. The bodies were taken the night after the funeral, stripped, wrapped in canvas, and taken as fast as horses could travel to Saginaw. The gruesome cargo was put on a train and shipped to a medical school. The school paid these men well. There was no train service in Caseville at this time. How they bemoaned the unkind fate that made one of the horses go lame and unfit to travel that night. They were severely punished, thus ending the grave robbing in Michigan's Thumb.
By day, medical students; by night, grave robbers
Just before Christmas 1857, a terrifying find was made in the community of Cambridge Junction, some 40 miles southwest of the University of Michigan in Ann Arbor. Men arriving to work on a church saw an unsightly scene, including blood streaks, hair tufts, and signs that important objects had been dragged across the ground. They found a large amount of fresh dirt near empty graves in the little cemetery in the back.

According to the local sheriff, the medical school at the University of Michigan was the place to look for the missing remains. Yes, they were there, concealed by medical students. Despite being embarrassed, the students handed up the bodies and went back to their studies. The students handed over the bodies and returned to their studies, humiliated yet unfazed. This type of thing happened all the time in the 1800s, not only in Michigan, but everywhere teachers taught medical students how to save lives.
Robbers Take the Son of a US President from the Grave; Smuggle To Michigan
U.S. Rep. John Scott Harrison, the father of President Benjamin Harrison, is a relative of President William Henry Harrison. Despite being well-known for his political career, he was a victim of body snatchers.

According to a 1950 article in the Ohio History Journal, John Scott Harrison supposedly passed away and was buried in the family burial in North Bend, Ohio, in 1878. At the time, dissecting unclaimed remains was not yet legal in Ohio. Therefore, doctors required corpses for anatomy lessons. Body theft was a problem. Medical students may learn about anatomy from corpses thanks to voluntary body donation initiatives. Harrison's family buried him in a sizable vault and filled it with dirt and large rocks to preserve his remains.
However, the resurrectionists persisted. On the day of Harrison's funeral, mourners saw that a nearby new tomb that formerly contained Augustus Devin's remains was empty. Devin teamed up with another friend to search the medical schools in Cincinnati for the body. One of Harrison's children was a friend of Devin's.

Instead, they found John Scott Harrison hanging precariously from a rope in a pitch-black chute. Additionally stolen was Harrison's dead body. The Ohio History Journal reports that this terrifying episode attracted a lot of media attention. Later, his preserved body of Devin was found at the University of Michigan Medical College.
Modern Grave Robbers Don't Need a Shovel
After detaining a lady for allegedly removing a stunning range of goods placed at graves strewn over two cemeteries, police in Michigan were incensed in 2017. About 200 different items are allegedly missing from graveyards and utilized by Lisa Corcoran to embellish her home, which is deemed felony theft. During the spooky crime spree, which included six heists, Corcoran is accused of stealing relics from 24 different graves. When Corcoran was suspected of stealing flowers from an apartment complex, someone called the police, and the grave thief was caught. Investigators were appalled to discover 188 different items that they believe were taken from atop graves in her home. They were astonished to learn this.
---
More Haunted Michigan Stories on Amazon
Images on this page may contain affiliate links in which we may receive a commission. See our affiliate disclosure for details.
---
Related Grave Robber Stories