Local folklore states that the Pontiac, Oxford & Northern Railroad (P.O. & N) ran from September 1889 until the last service run of the line's full length on February 9, 1984.

Nicknamed the "Polly Ann," or Poor, Old and Neglected, the line was a single-track, standard-gauge, steam railroad, situated entirely within the Thumb Region of Michigan, extending from Pontiac to Caseville for just under 100 miles.
---
The Michigan Legend – The Polly Ann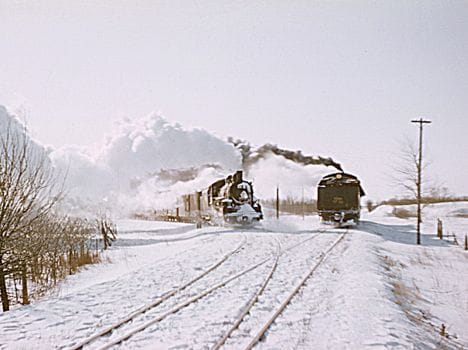 ---
Polly Ann Railway Struggle to Survive
In the early 1900's passengers never reached sufficient numbers to support the line. Aside from Pontiac, the communities being serviced were all sparsely populated. The fertile farmland known for its wheat, bean, and sugar beet crops contributed valuable tonnage to the railroad. It was said that there was always a free bag of beans to be had by the train's crew whenever they had to layover. The term "out to beans" because synonymous with "out to lunch." At just under 100 miles of track, the line was absorbed by the Grand Trunk Railway in 1909 for $400,000.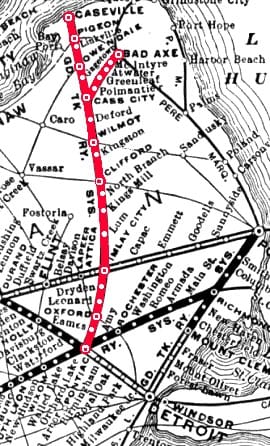 ---
P.O.& N's Era of Freight and Passenger
During the late 1930's Oxford had one of the world's largest gravel mines and was the source of carloads for Grand Trunk Western. This regularly assigned job was known as the "mud run." The gravel was used for road construction and the runways at nearby Selfridge Air Force Base in Macomb County.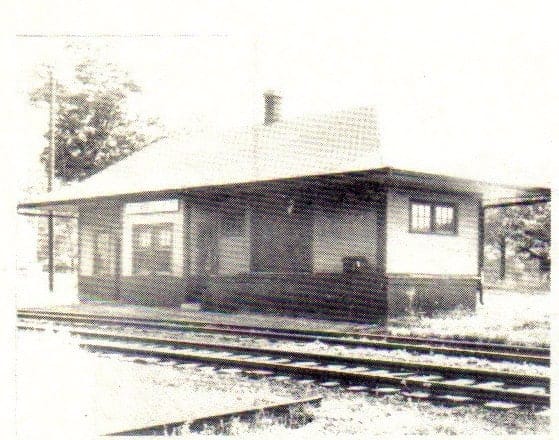 Service continued to decline and the "Poor, Old & Neglected" ended its three runs a week mixed-train service in 1955.
---
The Railway Still Lives On
Today the former industrial railway is now a recreation source—the Polly Ann Trail in Lapeer County. Owned by the Michigan Department of Natural Resources, it is part of the abandoned corridor used by the Pontiac, Oxford & Northern Railroad. Local groups host horseback riding, cycling events, nature walks, runs, and charity fundraisers.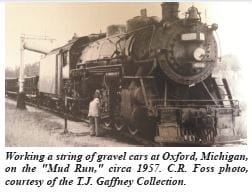 ---
Remnants of the Polly Ann Railway
One of the last remnants of the Polly Ann track can still be seen in Caseville right off the main street. The Caseville depot east moved in the 1980s and is now a summer home. The original rail from the railway can be seen at the Caseville municipal park in the center of town.
---
Related Reading for the Polly Ann
---