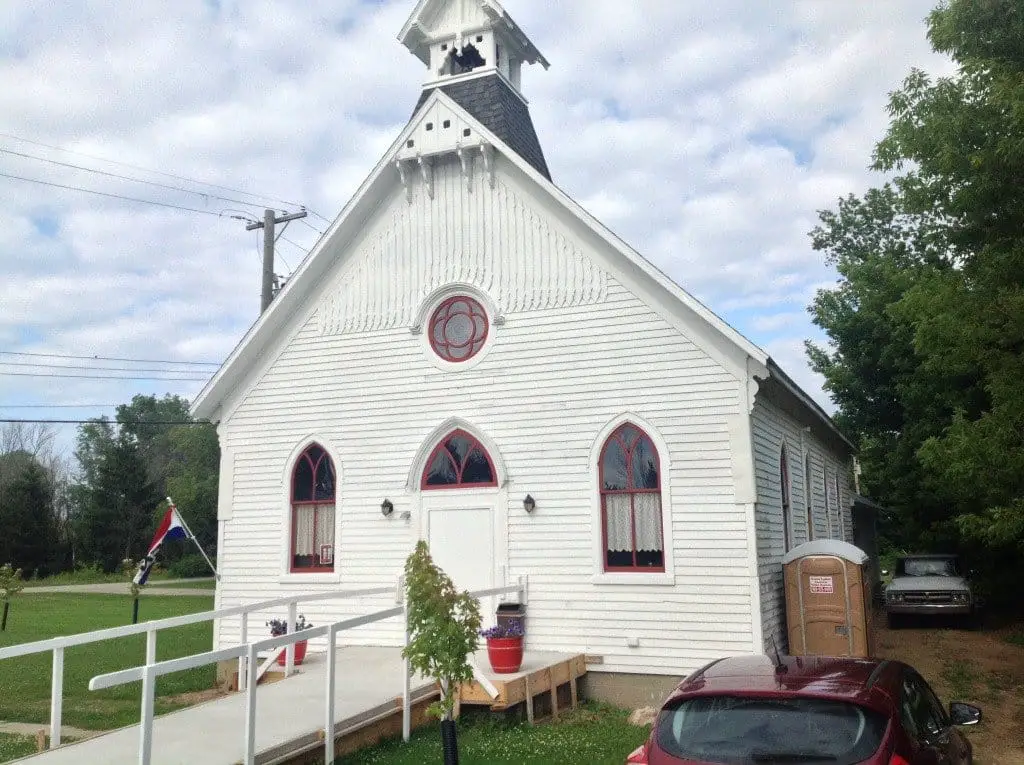 White Church Gallery is a gem in the Upper Thumb
We came across this Grindstone City Gallery called White Church Gallery while exploring Grindstone City's two popular ice cream shops; the Grindstone General Store and Rybak's Ice Cream Store. The gallery is across the street from Rybak's. The gallery opened in July 2015 and has made its mark in the Port Austin art community.
When it opened in 2015 the White Church Gallery was the sole art gallery in the Thumb. The uniqueness of the restored church and remoteness of location makes it an amazing place. The owner Connie Zaitz told me that they had to totally renovate the church. "Mother Nature had taken over." She indicated. They have been working on the Gallery for over three and a half years. The centerpiece of this renovated church is a beautifully restored quatrefoil stained glass window at the front of the gallery crafted by Tom Newton. You can sit on the pews of the old church at Rybak's Ice Cream on the front porch. Connie has pictures of the renovation process on her gallery's blog.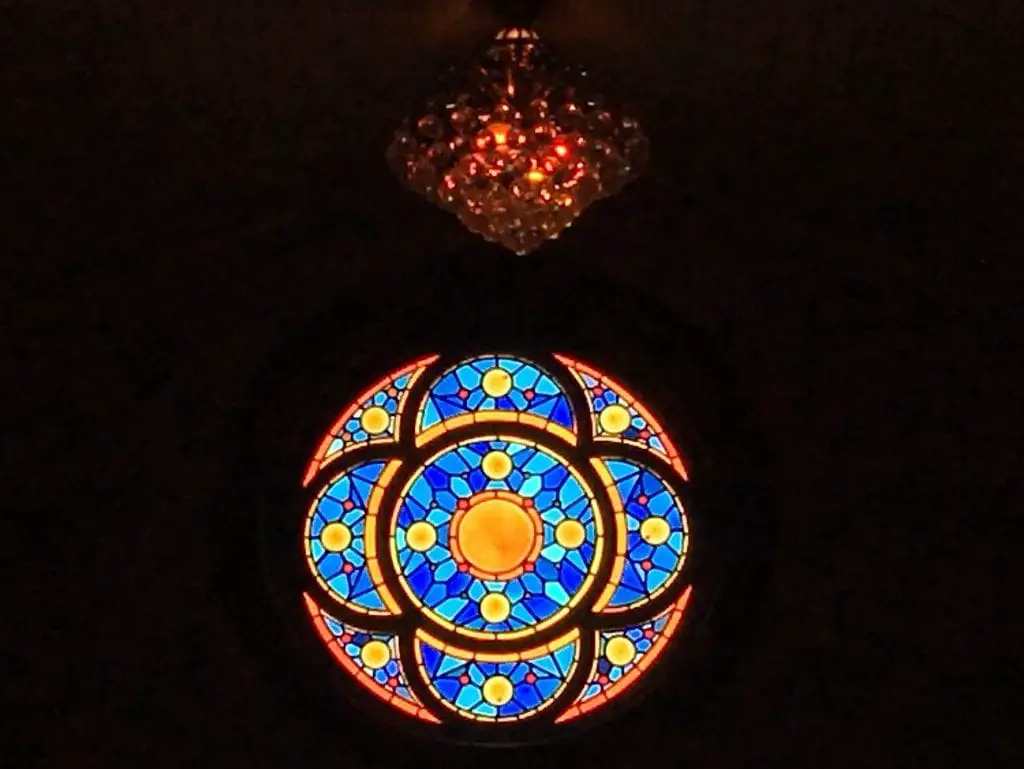 ---
A Destination at Grindstone City Gallery
The gallery has works displayed by fifteen artists in various mediums. Most notable are Joe Flosky's stained glass, Pat Hardin's cartoons, Duane Bilyeu's woodwork, and turnings, Laura Landrum's jewelry, Susan Drescher's eco-friendly furniture, and decorative products, Carolyn Kinnison's textured paintings using layers of paint and finishes over molding compound on wood Bill Stolpin's paintings and resident artist, Michael Zaitz abstract and surrealism works.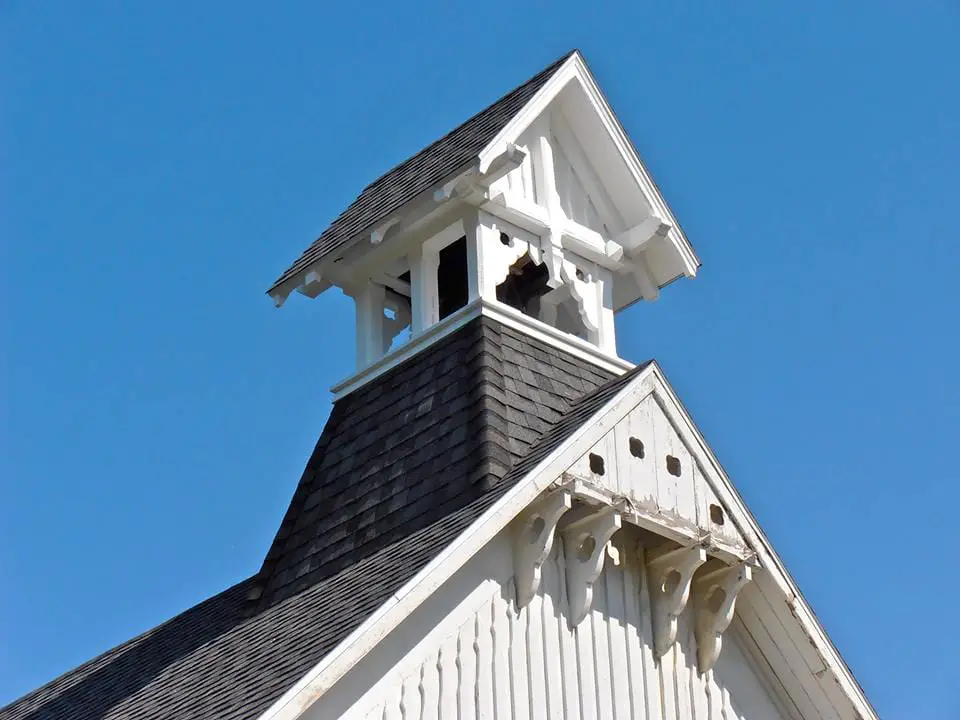 When you first walk into the gallery it's like stepping into a different world. The unique colors and subtle light treatment show off the various artwork. Everywhere you turn there is something to explore. I'm certain that the White Church Gallery will not be the sole art gallery in the Upper Thumb for long. However, it will stand alone as being the first in the area with a powerful debut. The gallery is located five minutes east of Port Austin at 8686 Rouse Road.
Events At the White Church Gallery
---
Related Art Links in Michigan's Upper Thumb
---