The Bruce Mansion was built in 1876 by Scottish immigrant John G. Bruce. With its stunning Victorian architecture and beautiful windows, the home was once a pinnacle of opulence in Brown City. In 1881, a massive fire broke out in Brown City, destroying nearly the whole town, but the mansion was mysteriously spared from the fire. It has been the site of many paranormal experiences throughout its nearly 150 years in existence. 
In the 1920s, John Walker bought the home. Local legend tells that Walker accidentally killed someone with his car and hid and buried the body on the property. Riddled with guilt, he fell into despair. Soon his wife had left him, and the mansion was facing foreclosure. He hanged himself in the tower cupola; however, the official cause of death is not recorded.
Is Bruce Mansion Spook Central?
The mansion has been a focus of curiosity for the supernatural in Michigan's Thumb and has been featured in several articles, including 8 Haunted Michigan And Spooky Sites To Visit In The Thumb.
"We are excited to offer more paranormal investigations at Bruce Mansion, one of the most reportedly haunted locations in Michigan," said Jeff Adkins, co-founder of Detroit Paranormal Expeditions. "We kicked off the Fall with a couple of events that have already sold out, so we're excited to add additional dates and provide more access to this amazing building."
Investigate the Paranormal – Tours of the Mansion Announced
Detroit Paranormal Expeditions (DPX) today announced new paranormal investigation dates throughout October at Bruce Mansion in Brown City, Michigan. Each investigation is two hours long, and tickets are $65/per person. DPX offers a discount with the promo code FINALLYFALL for 10% off per ticket, valid now through 3 p.m. ET on Thursday, Sept. 29. 
"We have had numerous paranormal experiences in Bruce Mansion. It has been one of the most active places we've investigated," said Todd Bonner, co-founder of Detroit Paranormal Expeditions. "From disembodied voices to shadow figures, the sound of unexplained footsteps, and more, there is tremendous energy in the building. We are thrilled the owners have allowed us to run paranormal investigations and share these experiences with those who have an interest in both the mansion and the paranormal world."
Investigations of the Bruce Mansion in October
DPX will host paranormal investigations on several Fridays, Saturdays, and Sundays throughout October. Attendees will have a chance to investigate with DPX on all floors of Bruce Mansion. DPX will have their equipment on hand, including a custom 1939 GE Radio spirit box and various other types of paranormal investigation tools. 
Each event will be limited to 12 guests maximum. Guests must be 16 or older with a valid, state-issued ID and sign a liability waiver to attend. Anyone under 18 must attend with a parent or legal guardian.
For more information, visit dpxbruce.eventbrite.com. 
Who Is Detroit Paranormal Expeditions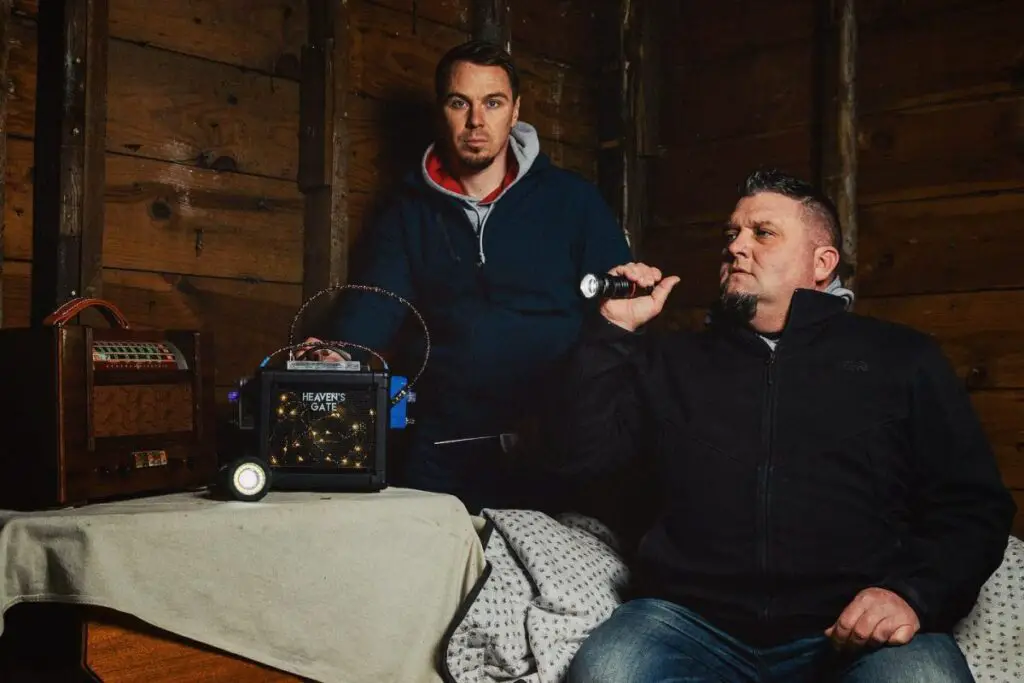 Todd Bonner and Jeff Adkins created Detroit Paranormal Expeditions (DPX) in December of 2016. DPX analyzes and researches allegedly haunted areas to understand the reasons for the occurrences observed there. They aspire to better comprehend the unknown via their experiences as paranormal investigators and collaboration with other paranormal investigation teams.
DPX studies locales ranging from minor historic structures to larger, more well-known landmarks. After years of research, they discovered that many claimed paranormal encounters could be explained rationally and scientifically. Some incidents, however, remain inexplicable.