Various advanced and powerful technologies develop monoclonal antibodies in several areas of cell biology, biochemistry, biotechnology, immunology, and medical sciences. The techniques involve hybridoma technology, one of the standard methods to produce monoclonal antibodies. Apart from hybridoma, other technologies are commonly used in antigen and antibody production, such as phage display technologies and single B-cell amplification by polymer Chain Reaction. This article discusses some of the common antigen and custom antibody production technologies. 
1. Artificial lymph node technology 
This is a highly efficient Antibody Production technology developed for preparing artificial lymph nodes in the kidney. Each lymph node is divided into regions containing inactivated B and T lymphocytes. While normal lymph nodes contain immune cells that respond to several antigens, the artificial lymph nodes only target antigen-specific immune cells. 
The researchers transplant artificial lymph nodes formed in immunized mice into immunodeficient mice during the artificial lymph node technology. The lymph nodes can produce an antibody titer for target antigens ten times higher than in normal mice.  
When a monoclonal antibody production uses this technology, the number of monoclonal antibodies obtained is over ten times larger than what can be done using conventional methods. The technology also provides antibodies with high binding affinity.  
You can inject artificial lymph nodes into the human body to spark T-cells fighting disease-causing antigens like cancer. It is a specialized gel that acts like a lymph node to activate and multiply cancer-fighting immune system T-cells.   
2. Recombinant protein production technology 
Monoclonal antibodies are a particular class of antibodies produced by identical hybridoma cells. The recombinant protein production technology helps elucidate immune response mechanisms and control in vitro antibody production. It aids in manufacturing recombinant proteins as raw material for diagnostic reagents. Manufacturing these recombinant proteins requires the preparation of proteins with the same dimensional structure as native human proteins in large quantities and at a high purity level. 
The primary recombinant monoclonal antibodies are delivered using this technology. It helps cultivate systems for increased productivity using a combination of animal cells, insect cells, and E. coli. The technology improves processing procedures for product efficacy and protein storage stability by introducing new measuring equipment. 
The advent of hybridoma technology revolutionized areas of cell biology and allowed the production of many monoclonal antibodies against target antigens. The technology has been utilized in developing monoclonal antibodies in mice, rats, hamsters, and human beings. 
It relies on the recombinant expression of the most likely candidate paired genes. The technology isolates genes and clones them into an expression vector when making recombinant proteins.  
3. Antigen production technology 
The technology can produce antibodies that react with the native proteins using high-quality recombinant proteins. You use the same high-level purity as the raw materials for diagnostic reagents as antigens for developing antibodies. It helps produce quality antibodies that specifically react with native proteins using high-quality recombinant proteins. The advancement in antibody technology is an essential area of growth in pharmaceutical manufacturing.
While many animals have been used to produce polyclonal antibodies against antigens, producing antigen-specific monoclonal antibodies from animals remains challenging. A fusion partner ceremony is developed to obtain human monoclonal antibodies.  
This technology efficiently acquires neutralizing antibodies against infectious diseases where antibody titers increase. These antibodies isolated using this technology are licensed out to CNBG. It can also help produce antibodies that bind to specific epitopes of native human protein.  
The antigen production process starts with generating hybridoma by fusing myeloma cells with desired antibody-producing splenocytes. After cell fusion, many clones are screened and selected based on antigen specificity and immunoglobulin class.  
4. Human monoclonal antibody-producing technology 
Human antibodies are not often recognized as foreign substances in the human body, which makes them highly effective and safe treatment. The human monoclonal antibody-producing technology is used in the sequencing analysis of antibodies in human antibody-producing cells. 
There are different ways to produce human antibodies. The phage display method is a procedure to obtain antibodies that bind to target molecules by presenting antibodies to fibrous phages of E. coli. This technology involves constructing vast antibody libraries, including various antibodies, making it easy to quickly and efficiently obtain rare and higher affinity antibodies.  
This technology has become one of the leading methods for developing many peptides, proteins, and antibodies. It is based on the physical linkage of phase phenotype and genotype as single-stranded DNA of the related virion. With this technique, you can develop phage display libraries containing up to 10 phage variants and affinity assay of protein-ligand interactions. It also comprises characterization, epitope recognition, enzyme-substrate selection, and antibody repertoire screening.  
5. MAGrahd method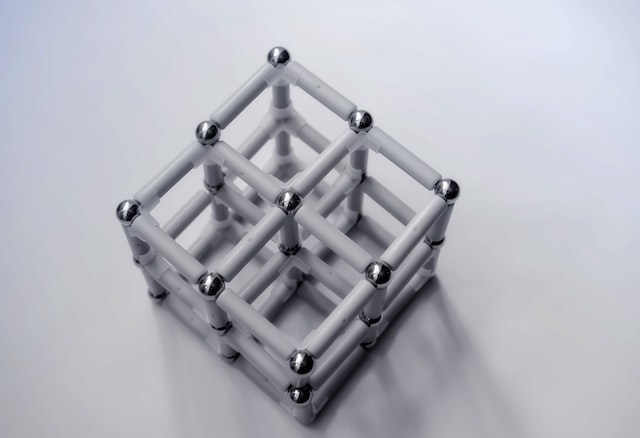 A non-contact magnetic Power Transmission system (MAGrahd) is a popular technique used in the rapid and scalable generation of monoclonal antibodies from a single cell. The technology acquires antibody genes and expresses recombinant monoclonal antibodies, the current mainstream method of producing antibody drugs.  
This custom antibody production technology analyzes antibody genes collected from antibody-producing cells. It's one of the fastest antibody acquisition methods that ensure high stable production of antibodies. The method can isolate antibody-producing cells and antibodies in 5 days.  
The MAGrahd method makes it easy to acquire rabbit monoclonal antibodies that provide high-affinity antibodies. You can also use the technology to acquire guinea pig monoclonal antibodies to help develop high-quality antibodies, which is impossible to obtain with conventional mice monoclonal antibodies.  
It is a high-throughput single-cell-based immunoglobulin gene cloning method. Hence, it eliminates the need for cell propagation and screening processes, offering a significant advantage over hybridoma strategies. 
Final Thoughts on custom antibody production
There are different antigen and custom antibody production technologies. The monoclonal antibody technology allows the production of identical antibody molecules in large-scale or industrial yields. Hybridoma technology is still used in the discovery pipeline because it is easy, cheap, and familiar. However, the emergence of monoclonal antibody technology makes various applications of monoclonal antibodies possible. The advancement in antibody technology is an essential area of growth in pharmaceutical manufacturing.