Michigan Food Companies – It's Gotten Ridiculous. Go online and look up "Michigan Food," and the same names pop up repeatedly; Faygo Pop, Better Made Chips, and Vernors Ginger Ale. While these are fine examples of Michigan foods that we love, that list is far from complete.
In our effort to be eclectic, we offer these seven outstanding, yet typically overlooked, Michigan food companies, each with their specialties that are not to be missed. Be sure to take a look the next time you're are out shopping.
---
#1 Brede Foods – Detroit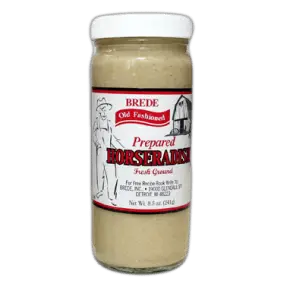 If you use horseradish, there is a fair chance that you have one of Brede Foods' products in your refrigerator right now. Known first for its horseradish, Brede Foods also has an award-winning cocktail sauce. They also have mustard, grilling, and tartar sauces. They offer a private label service for those who wish to market their own special recipe. Brede's also offers Orthodox Union Kosher Certification.
Brede Foods is family-owned and operated and has been since its founding in 1923. In 1923 Edwin Brede began distributing sauces and condiments for a major food manufacturer. As the Great Depression of the '30s took its toll on the economy, he turned to food manufacturing to supplement his income. Brede, Inc. originally sat on the site that Cobo Hall presently occupies in downtown Detroit, Michigan.
---
#2 Sea Fare Foods – Detroit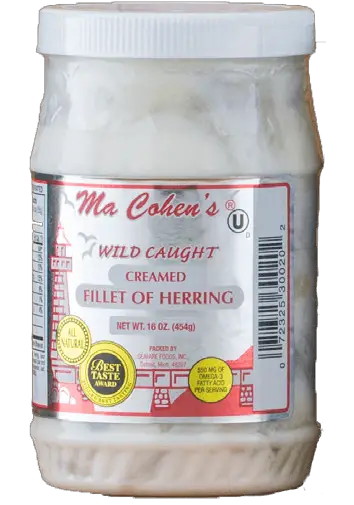 Sea Fare Foods was established in 1959 by Solomon Abraham Lincoln Sack, known affectionately to his friends and family as Linc. Lincoln's father, William, had served as a 'jobber' in the herring trade through all of Lincoln's childhood and teens. A jobber was basically jargon for working as a wholesale distributor. Willy would travel to Scotland part of the year to monitor his suppliers and the rest of the year in New York, working with buyers. He would eventually lose his business when several buyers did not repay the credit lent to them.
Sea Fare Foods was born in Detroit, Michigan. The original plant was at Fort and Green streets, in front of the railroad tracks, which was how the fish was delivered at that time. They are known for their creamed herring, smoked trout, and lox under Ma Cohen's brand.
---
#3 Sanders & Morley Candy Makers – Clinton Township

Morley Candy Company or Morley Candy Makers is a confectioner based in Clinton Township, Michigan. The company, founded in 1919, is famous for its peanut butter blocks and assorted chocolates. Morley Candy owns and markets the Sanders Confectionery line, which is famous for its Bumpy Cakes, sundae topping, and ice cream, particularly in and around Detroit, Michigan. Michigan school children often sell Morley Candy for school fundraisers.
One story of note tells that President Bush stopped by the candy factory on his way to a fundraiser to purchase their famous fudge sundae topping.
---
#4 Downey's Original Potato Chips – Waterford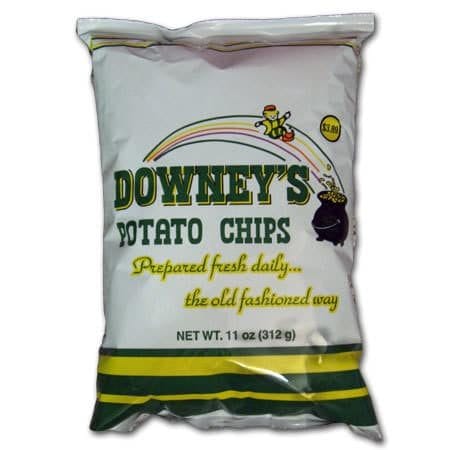 This is a hometown favorite for me. Since 1984 this little potato chip company has been producing its famous kettle chips in Waterford. Unlike most kettle chips, this unique chip is light and has a great flavor from its peanut oil blend. Downey's Chips use locally grown Michigan potatoes cooked and hand-seasoned daily. Hard to find. Look for them in gourmet groceries.
If you're near Waterford, you can stop in their retail store and purchase their slightly burned chips in bulk.
---
#5 Country Smokehouse – Almont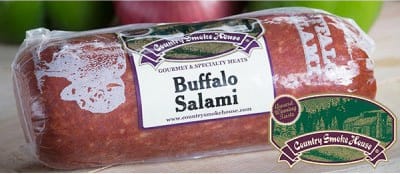 The Country Smoke House started in 1988 by processing deer from their garage in the tiny town of Almont, Michigan. The Country Smoke House turned into a viable business in 1991 when a "deer shop" was constructed north of Almont on M-53. The processing plant and retail shop are a short drive south of I-69.
In the new facility, deer processing and homemade venison sausage and jerky were offered to customers. Today, Country Smoke House is the largest deer processor in Michigan, attributing it to the popularity of homemade smoked sausages and jerky. Today, Country Smoke House continues to grow and has become a Michigan destination. Tourists worldwide stop by for a picture with their giant 20-foot tall steer, smoking BBQ cabin, and rustic log cabin store. It's one of the Michigan food companies that is turning into its own destination.
---
#6 Jiffy Mix – Chelsea Michigan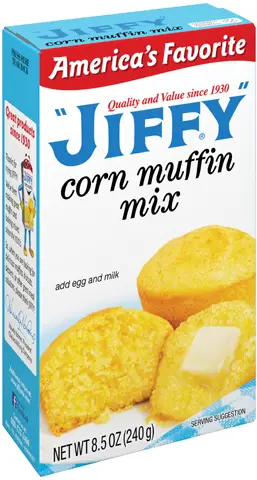 Established in 1901, the Chelsea Milling Company started as a traditional flour mill. By the 1930s, the mill expanded into other products in the baking mix market. Their first was the "JIFFY" Mix. Today, "JIFFY" is the market share leader in retail prepared muffin mixes. In addition to our retail products, we produce mixes for the Foodservice and Institutional markets. When the JIFFY mix was introduced, it was marketed to make biscuits that were "so easy even a man could do it."
---
---
The Chelsea Milling Company's corn muffin mix is its most popular product accounting for over 90% of the company's retail sales. Interestingly the company spends no money on advertising. The company is noted for its local sourcing of Michigan products.
#7 Kars Nuts – Madison Heights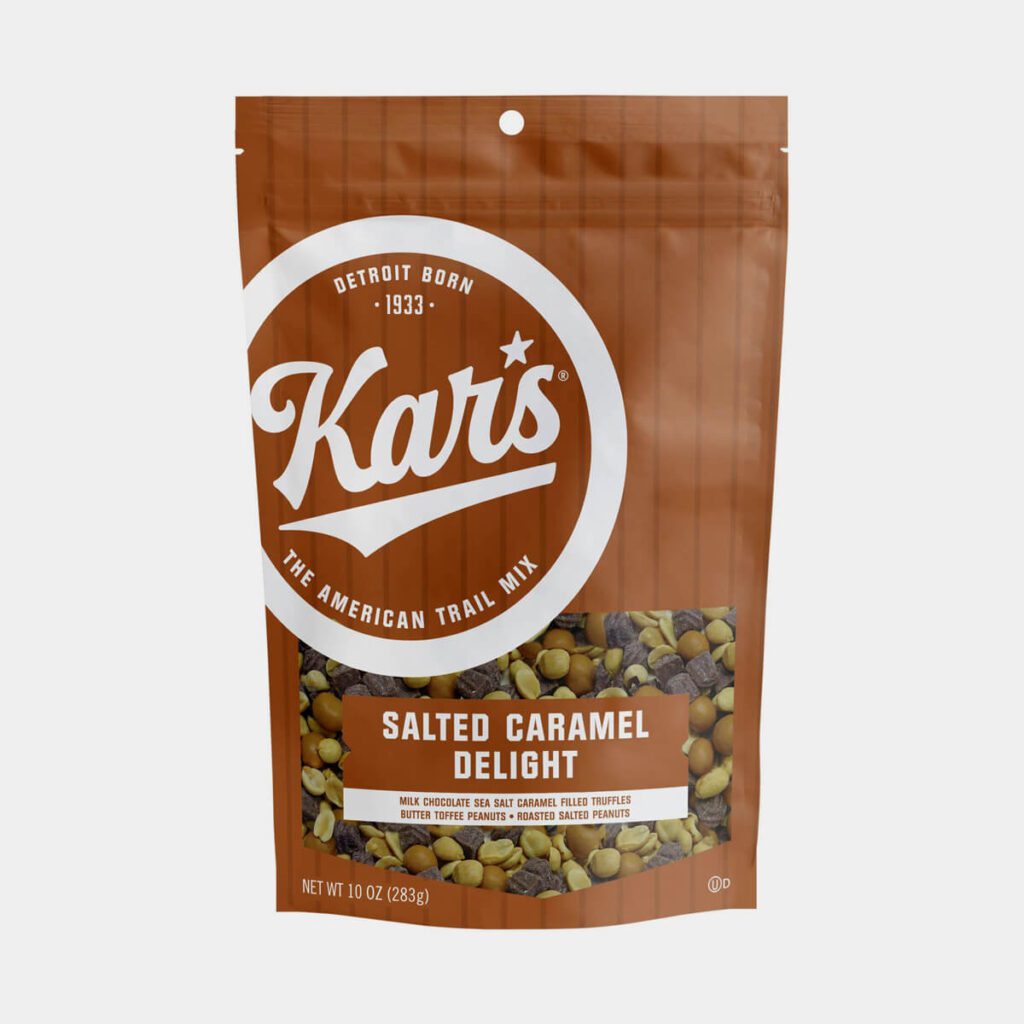 Kar's Nuts was founded in 1933 by Sue Kar. She roasted peanuts in her home and sold them outside of Detroit's Tiger Stadium. Kar's Nuts makes a full line of confections using nuts and candy. Their products can be found at local party stores, clubs, and snack vending machines.
According to Food-Drink Magazine, the company renovated its logo and rebranded most of its popular trail mix packaging to tap into its hometown pride. "We wanted to pay homage to our Detroit roots," said Bob Bryan, vice president of marketing. "We're American-made in Detroit."
---
Related Michigan Food Companies Stories
---
Images below may contain affiliate links that, if purchased, we may receive a commission. See our Affiliate Disclosure for more information.
Michigan Foods You Can Buy Online
---