Huron County Michigan's 2015 moratorium on new development of wind power in Michigan's Thumb gave rise to the possibility that other wind and solar projects would pause in the Great Lakes region. It was thought that the Huron County commissions wind farm moratorium would have a chilling ripple effect on other wind projects underway in the Great Lakes region and Ontario.
That didn't happen. While Huron County Wind Farms stopped further development, wind projects continue to be a primary source of alternative energy in Michigan generating 69% of all renewable energy.
Michigan Is Meeting the 2008 Goals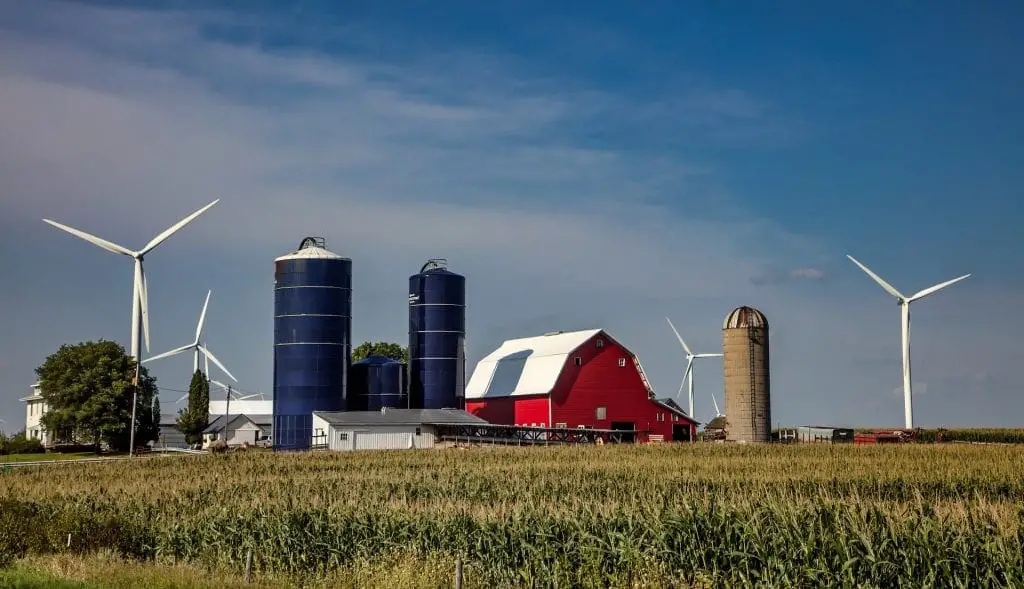 In 2008 Michigan Governor Jennifer Granholm took the bold step of setting renewable targets by passing Public Act 295 of 2008. The Act requires that the "renewable energy resources" specified in the bill generate 10 percent of the annual retail electricity sales made by investor-owned electric utilities, alternative suppliers, electric cooperatives, and municipal electric utilities by the year 2015 and thereafter.
In a February 2019 Report, "Report on the Implementation and Cost Effectiveness of the P.A. 295 Renewable Energy Standard" made to the Michigan Public Services Commission showed continued growth of renewable technologies. The report showed that Michigan's electric companies met the 2015 target of 10% and look to be on track to meet the next interim targets of 12.5% in 2019 and 15% by 2021.
Steady Wind Energy Growth Continues In Michigan
In 2018 two of Michigan's largest energy companies Consumers Energy and DTE publicly announced a commitment to generate 90 percent of the energy used in Michigan, over the next 30 years That would total 11,000 megawatts, enough to power between 2 and 7 million homes. This target represents a huge future capital investment in renewable in Michigan.
In November 2018 Renewable Energy Systems announced the start of a 130-megawatt wind farm on privately owned timberlands in the Upper Peninsula of Michigan. The Summit Lake Wind Project will be built on land owned by Weyerhaeuser, so the lease payments would go to one company alone.
DTE Energy has signed up 120 landowners in Branch County, which is in the middle of the state near the Indiana border. Plans to move out of the state's reliably windy Thumb region for its next wind farm.
In mid-2018 CMS Energy announced the expansion of a Gratiot County wind farm with 75 wind turbines set for installation in 2019. The wind park will generate up to 150 megawatts of energy. The park is expected to be completed by 2020
Huron County Needs a Renewable Way Forward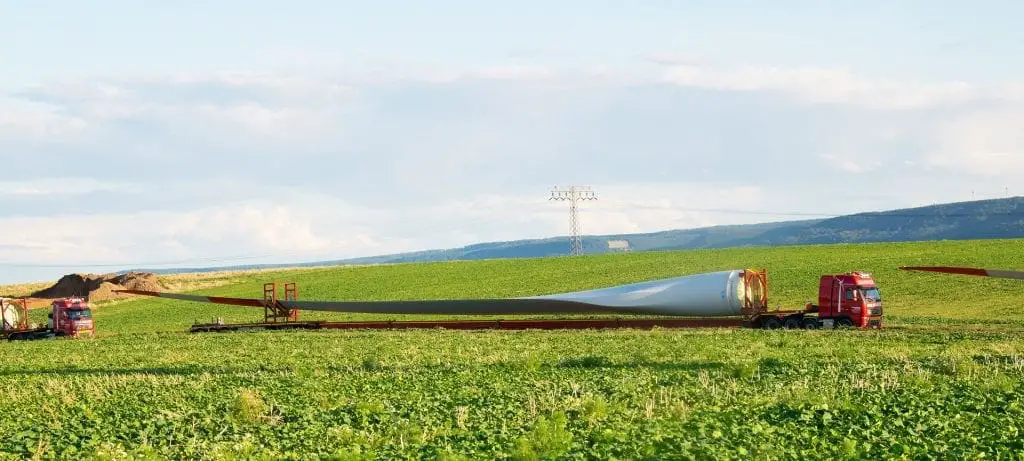 If you're a student of the history of Huron County, you will know that this county has always initiated its growth with the use of its natural resources. The tip of the Thumb was completely covered by huge virgin forests right to the water's edge. Lumbering cleared the forest. It was "progress", But it left the debris that fueled massive fires of 1871 and 1881. Later, there was coal in Sebewaing. Salt wells along the shore from Port Austin to Bay Port and stone quarry operations in Bay Port, and Grindstone City. Fishing in Saginaw Bay. Pioneer entrepreneurs like Liken, Wallace, Peer, and Learned were instrumental in building Huron County. Agriculture was the last item in the Hurons historic economic pipeline.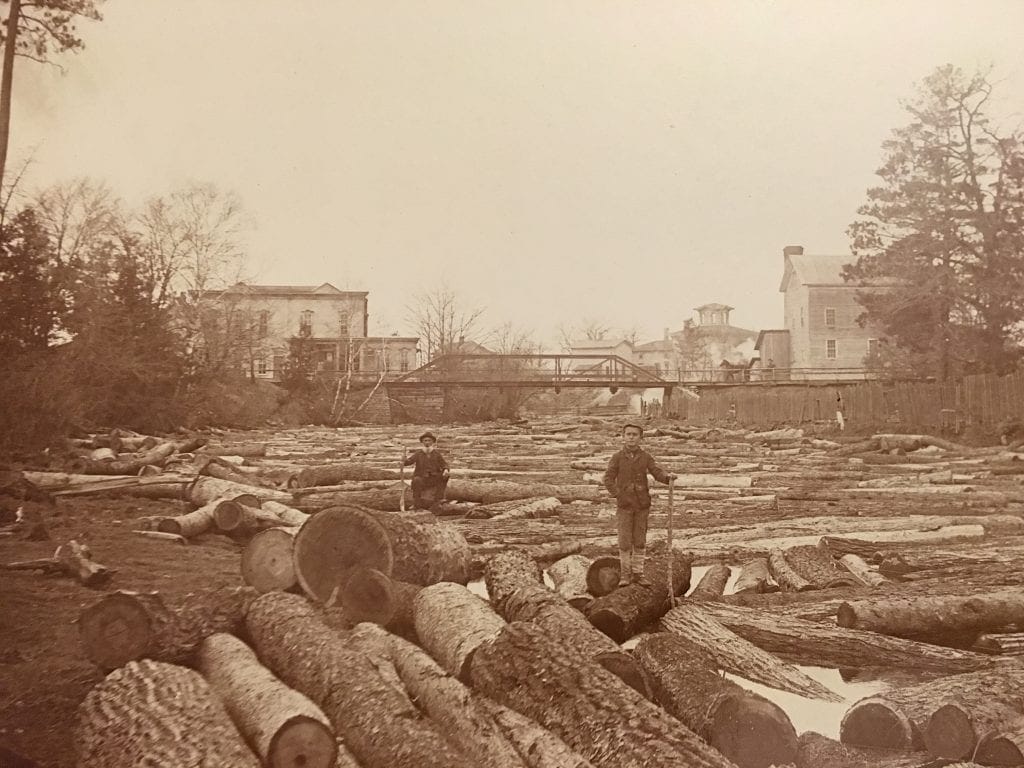 But it could be eclipsed by one more resource play…wind from off the lake and the waste of our factory farms offers the region the ability to participate in the renewable energy industry.
---
It's Time Govern Wind Energy Right
In 2008, the energy companies had a land rush with signing up landowners in the windiest part of the state; Huron County. Local governments were not ready for the onslaught. As a result, the first generation of wind farm development was an unmitigated disaster for the community. It impacted everyone, but only a few benefited. The backlash from the community was to shut all projects down. Huron County's current moratorium will continue to hold any further development until there is fair and equitable governance and benefit from future wind development. Here are some ideas.
Enable Lease Agreements that Benefit the Entire Community – Face it. The huge industrial wind turbines are an "awesome eyesore". Everyone is impacted. So why not have lease agreements that offer a staggered pay off to the landholder, surrounding neighbors and township residents that reflect the various levels of nuisance impact. At least the pain soothed with a bit of a payback for the trouble.
Establish Fair and Equitable Standards for the Entire Thumb – The patchwork of county and township zoning is resulting in chaos. There are a few enterprising lawyers who sell local townships the concept of self zoning leaving an expensive and unsustainable government oversight burden that wasn't needed in the Thumb for eight generations. Huron, Tuscola and Sanilac should establish a regional coordination governance body to strategically zone and govern industrial energy projects. This oversight committee would be paid for by a fee on each installed turbine or solar panel rather then taxpayers.
What are your ideas? Please feel free to comment.
---
Related Reading Huron County Wind Farm
1881 Michigan Fire Forever Changed the Thumb
The Horrid History of 3 Indian Boarding Schools in Michigan
---