Cutting the cord is a growing trend, but what about local Michigan channels that keep you connected to your community? In this guide, we'll explore using a Virtual Private Network (VPN) to access local channels without a cable subscription. Living in a digital era, staying connected and establishing new relationships is easy. Technology advancements like online shopping, streaming services, and online business make saving time and hard labor easy. Everything is on one tip of the finger.
Table of Contents
Traveling Is Back After Covid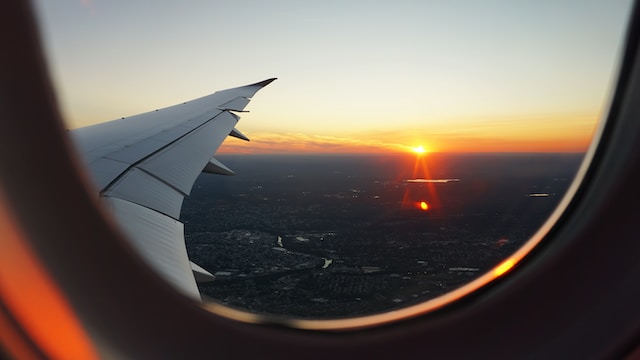 Technology makes traveling accessible like ever; you can manage the entire process of flight or train tickets online. 
Also, nowadays, airplanes have much better features than before, such as they offer streaming services with the latest content. You can enjoy your desired TV shows and movies while traveling long distances. Furthermore, thanks to technology, you can have a theatre-like experience at home. Michigan, with a population of 10M, is a state located in the northern central region of the US. As a citizen of this beautiful state, you may want to watch local channels to stay updated on news, sports, and entertainment. 
Cable TV is a widespread and traditional way to watch local channels on the spot; thus, with the latest technology's advancement, you can watch local channels with a cable cord system. In this article, we will discuss a few methods of how to watch local Michigan channels without a cable connection.
1. HD Antenna
The first option available for everyone is the usage of an HD antenna. HD antenna is a device that assists you in collecting local channels directly. Without any monthly charges, you can access channels like ABC, FOX, and NBC via an HD antenna. 
You just need to set up the antenna near the location with a substantial signal frequency. Depending on the signal frequency and your site, you can place the antenna on the roof or attic. After setting your HD antenna, you can scan all the accessible local channels around your area on your TV.
 The benefit of setting up an HD antenna to enjoy local channels is that you don't need to subscribe monthly; it's a one-time fee. Hence there is a disadvantage, too; you will receive a limited number of channels that differ depending on your location.
2. Utilizing Locast
Locust is a streaming service that lets people get local channels in almost 20 US cities. You can access its service on different devices, such as tablets, smartphones, Fire TV, Roku, and Apple TV.  Moreover, as the service is limited depending on the region, you probably need VPN to access the service; for instance, you should look up for device and your region, like Fire TV VPN, to get Locast benefits.
To set up Locast, you must sign up and give your area details. After that, you can access local channels in your region, such as ABC, CBS, FOX, NBC, or PBS. The benefit of Locast is that you can access it free without a cable subscription.
3.  Streaming Services
You can also watch Michigan local channels wirelessly via online streaming platforms, such as Hulu + Live TV, Sling TV, fubo TV, or YouTube TV. You can access live streaming as well as local channels through these streaming services.
These services are available on various devices like computers, tablets, smartphones, and smart TVs. As usual, you have to get a subscription by signing up and selecting a plan depending on your preferences that also includes local channels.
 Having a wide range of local channels is a plus point of these streaming platforms with a half-price of cable TV. These services offer local channels accessible from everywhere on any device with a stable connection. 
The issue with streaming platforms is that the subscription price can change over time, and you will probably need help accessing some channels as they are geo-restriction.
4. Use Local News App
Several local news stations in Michigan have applications that can offer you local news and other programs. You can download apps on both Android and iOS software smartphones. You can also stream live shows on request and archive content.
 You must create an account to set up the app; after that, you can get local news and other shows from everywhere via any device with a fast internet connection.
The app is free to use, and you can get local news and other content wirelessly. You can arrange the notification depending on your interest, like breaking news, the latest movies, or other important events. 
The problem with this app is that it might not provide live streaming of local channels, and like other methods, it has restrictions on some content that is only accessible to cable subscribers.
5. TV Everywhere App
Lastly, you can utilize the TV Everywhere app to get local channels from your cable provider. TV Everywhere apps are almost available from cable providers, and they give people access to live and on-request content depending on their favorite channels on any device. 
To set up the TV Everywhere app, just download the app from the cable suppliers and sign up for your account. After that, you can have local channels and other content from around the world on any device. 
The benefit of using a TV Everywhere app is that it's free to use if you have a previous cable subscription. Also, you can watch local channels and other shows on any device with a stable internet connection. 
Whereas, it has the same disadvantage as the above services; some content and channels are unavailable in several regions, and only cable subscribers can access them.
Final Thoughts About Fire TV VPN
In conclusion, several methods exist to enjoy local Michigan channels without a wire connection. Through above mention ways has pros and cons, but you have many choices to select according to what suits your budget and interest.