In the early hours of this morning, at approximately 4:30 a.m., the serenity of the waterfront stretch from Sleeper State Park to Little Oak Point was abruptly interrupted. A powerful line of thunderstorms arrived, delivering a downpour of heavy rain across the upper thumb region, a poignant reminder of the unpredictable whims of our increasingly turbulent climate.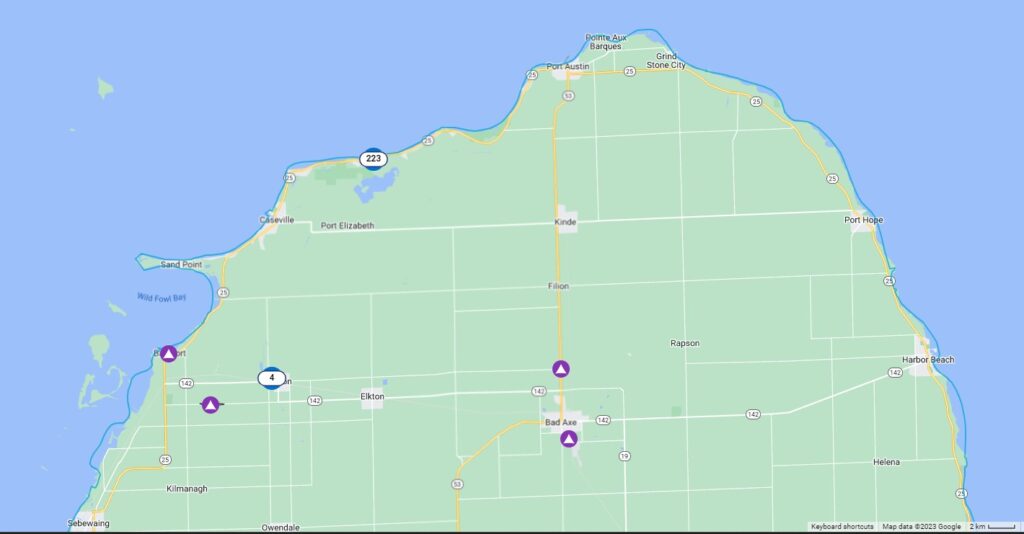 The significant rainfall swiftly culminated in a power outage. The homes lining the shoreline and those nestled within the cottage neighborhoods fell eerily silent, devoid of their usual electric hum.
Restoration By Nightfall?
According to a midday update from DTE, the power company responsible for the region, over 200 residences along M25 continue languishing in darkness. Small areas near Bayport, Elkton, and North of the Bad Axe also find themselves caught in this blackout. DTE projects power restoration by the evening, no sooner than 6:00 p.m.
However, this blackout isn't silent. The roar of household generators fills the air. In response, local authorities and environmental advocates are urgently reminding residents about the crucial safety measures that accompany the use of portable generators. While offering a temporary solution, these devices pose potential dangers if not used appropriately.
Be Safe With Portable Generators
They reiterate: Generators are an outside-only appliance. They must be situated at least 20 feet from homes and other structures, with exhaust directed away. Even the slightest breach of these safety guidelines can lead to the buildup of lethal carbon monoxide levels, a risk that cannot be negated by simply opening doors or windows.
Moreover, owners are encouraged to ensure their generators are properly maintained and shielded from the rain and to heed all instructions and warnings that come with the device.
This cautionary advice comes in light of the alarming statistics from 2019, which saw an estimated 250 consumer product-related CO deaths in the United States, marking a stark increase from previous years.
As residents navigate this power outage, they are also urged to switch off the main circuit breaker to utility power while using a portable generator. This crucial step ensures the safety of both the individual household and the overall power grid.
These events highlight the necessity of preparedness in the face of climate-fueled weather events and the urgent need for safe, renewable power alternatives in our communities.