College can be costly, so it's great to have marketable skills to earn money. Writing is one of those skills, but sadly, few people can make money. This can be blamed on a lack of time and experience. However, this article aims to defeat these two challenges by providing five simple-to-follow tips on how to make money on writing as a college student.
Table of Contents
How College Students Can Make Money While Writing
If you're a college student with creative writing abilities, then you'll want to consider these 5 ways to earn money with your skills while in college:
Running A Blog
Guest Blogging
Affiliate Writing
Freelancing
Providing Coaching Services
Running A Blog
There are many reasons people create blogs, which range from being a creative outlet to a fun way to discuss social topics openly. However, another popular reason for blogs is that they are a great way to make money and do what you love simultaneously. After creating a blog, you must learn how to monetize it. This will allow you to employ various techniques such as advertisement. If the quality of your blog's content is excellent, you'll see an increase in readers and, as a result, your income. As time goes on, you might even decide to open more blogs and hire writers to help create more content.
Guest Blogging
Guest blogging is where a writer is invited to write on a blog they don't own. It's a way to provide content and visibility on the writer's work and talent. Many blogs and websites often hire multiple guest bloggers as it's a good deal for both the writer and the blog. You might even get paid for guest blogging in many cases, but this will always depend on your arrangement with the blog.
Affiliate Writing
Affiliate marketing is where you are tasked with promoting goods and services, and each time a purchase is made, you make a commission. There are many ways to promote an item, but you'll likely want to focus on affiliate writing as a writer. You'll likely want to apply some SEO and copywriting strategies to increase your content's visibility and chances of making a purchase.
Admittedly, this isn't always easy, but you could get the contract and outsource it to more credible hands. When people are searching for a writer for their affiliate marketing projects, they often read Trusted Essay Reviews or other writing reviews to save time and money when finding the best writer for the job. Online reviews are usually unbiased and available for free. Once you have gotten a good writer, you can use their work to learn and improve.
Freelancing
There are many freelancing websites where you can easily market your skills without having to say a single word or leave your couch. Upwork and Fiverr are sites where you can make money on writing, but if you do thorough research, you'll find many more. Freelancing allows you to control your time better, which can be very rewarding financially. You'll also find it easier to combine it with your academic work as a college student.
Providing Coaching Services
If you have the skills to write and teach, you'll want to consider offering your services to individuals, including fellow students who might need guidance. This can include teaching how to write essays that get A+ grades to creating a review that sells you as a job applicant. There are so many aspects of writing that there's a good chance you'll have something to teach.
Video: Make Money with Writing – 9 Writing Sites That Pay
Final Thoughts on How to Make Money on Writing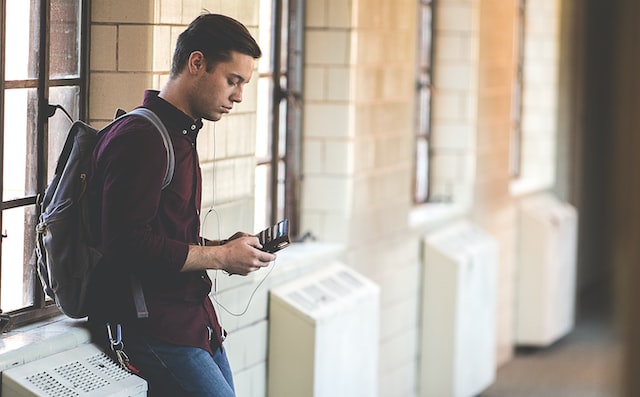 Most people take writing for granted, but it's a skill that can help you pay the bills. However, there are more ways that a student can make money. Check out befreela for more ideas and thought starters. Even as a college student, you can earn money by creating a blog, doing affiliate marketing, and freelancing. Ways to make money on writing as a student writer are limitless, so follow the five tips shared in this article to succeed.