Lake Winds Energy Park, a 100-megawatt facility in Mason County Michigan. The wind farm consists of 58 turbines. The park utilizes Vestas-American Wind Technology Inc. to supply V100-1.8-megawatt wind turbine generators in-line with the region's wind speeds. The park is owned and operated by Consumers Energy.
Wind Park Location Selection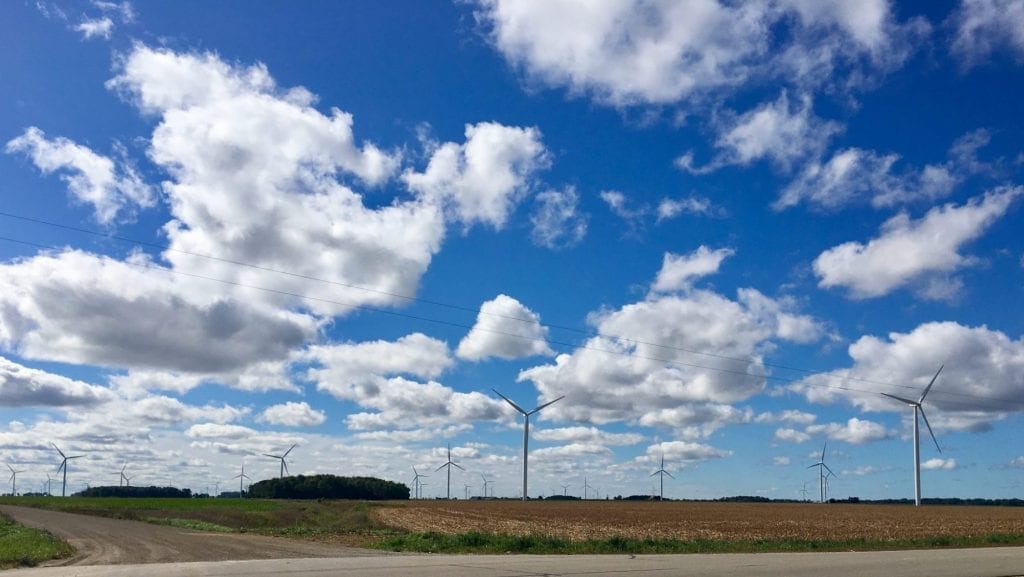 The project secured more than 16,000 acres of easements in the two townships. Much of this area was needed to create an underground electric collection system and establish setback buffers to meet zoning requirements for operational factors such as sound and shadow flicker.
As part of the site selection, Consumers Energy undertook two years of wildlife studies based on recommendations from the US Fish & Wildlife Service and the Michigan Department of Natural Resources when considering the placement of a wind energy farm in the Project area. These studies included two years of avian studies, including songbird breeding, and large bird migration completed by Dr. Joelle Gehring of Michigan Natural Features Inventory. No federally endangered or threatened bird species are likely to breed on site.
Lake Winds Energy Park Map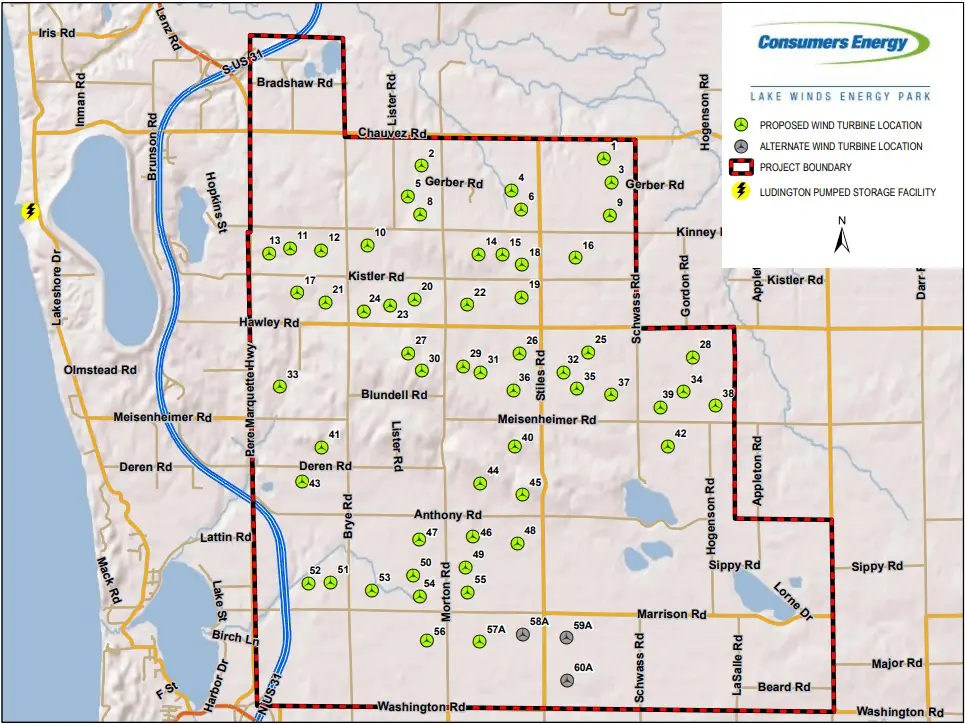 Lake Winds will generate nearly $20 million in tax revenue during its first 10 years of operation. That total increases to almost $30 million after 20 years. Landowners with easement leases will receive about $430,000 collectively each year. This payout is dependent on the price of energy.
The development supports power companies commitment to double its renewable energy capacity from 5 -10 percent in 2007 when it submitted its 25 year Balanced Energy Plan to the Michigan Public Service Commission Then, in 2008, Michigan passed a renewable energy standard requiring 10 percent of the state's energy supply to come from renewable sources such as wind by 2015.
Wind Park Information
---