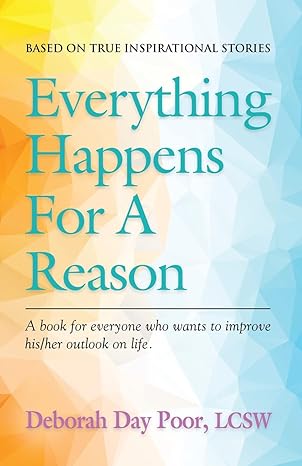 As medical professionals around the world risked their lives to provide care for victims of COVID-19, mental health professionals like us were actively searching for ways to address the rise in addiction, depression, and anxiety. One notably effective approach has been to shift our focus from what's wrong with life to what's worth celebrating. That's where Everything Happens For A Reason comes in – it offers readers inspiring stories of proactive heroes who have made a positive difference, which can help promote a more positive outlook on life.
This book is for everyone who wants to improve his/her outlook on life. Reading about what others have done to improve life on Earth for all of us can change the way we think and make us feel better.
---
In "Everything Happens For A Reason: based on true, inspirational stories" you will read about:
Animals who have saved and significantly improved our lives
Researchers, scientists, chemists, and doctors who have doubled our life expectancy
A psychiatrist whose experiences for four years in a Nazi concentration camp prepared him to teach how psychotherapy is done today
A woman who risked her life on the battlefield to bring supplies to Union and Confederate soldiers founded one of our best humanitarian organizations.
How "Colter's Hell" was turned into a heavenly place on Earth
A US general who found a way to prevent a third world war and stopped the spread of communism
A young soldier who obeyed the "Thou shall not kill" commandment while serving his country on the battlefield during WWII
The contributions a native American tribe made to the women's movement
How two strangers, who met by "coincidence," founded the granddaddy of all of our twelve-step programs
How a treatment and research hospital founded by an immigrant has increased the life expectancy of terminally ill children by more than four hundred percent.
Reviews
Deborah Day Poor's new book, EVERYTHING HAPPENS FOR A REASON, is clearly a book about overcoming – and it is impressive in its presentation by what it isn't. It isn't a series of lectures about how to change your life. It is instead a selection of successful examples, allowing the stories about the inspiring experiences of real people and how they overcame their painful pasts to do the teaching.

A common reality inherent in each story is the realization that painful memories simply cannot be erased but they can be replaced.. Follow the young soldier suffering from severe PTSD, who found the ability to care for himself by learning to care for a horse first, and then for his own family. Be inspired by the story of Viktor Frankl, a prisoner of war in Germany during World War II, who overcame the torture of forced confinement by learning to reframe his restrictions and change his perspective. And then there is the story of a determined women's rights activist named Clara Barton, who changed the way wounded soldiers were cared for by treating all soldiers alike on the battlefield, regardless of the color of their uniforms.

You will love this book and the people whose skills at overcoming their own adversities significantly changed not only their lives but the lives of thousands of others. And they are still changing lives as their individual experiences are shared with Deborah's readers. – Lauren McLaughlin
Loved the new perspective of thinking about change. Looking for lessons, insights, and courage using historical backgrounds is superb. The author has two other books; Peace At Any Price and Beyond Reason. They explore a deeper look into feeling powerless and taking action. – Anonymous
Once again, Ms. Poor writes a book that is easy to read, and relatable by everyone. Her insight amazes me, and her personal stories prove that I am not alone when I ask why something happens. Her other two books are also worth reading. She has so much insight into how people think, so that she can teach you how your reaction to any given situation can come across to other people. Her knowledge of Women's History tells us that these feelings and situations have been around for thousands of years. – KIDINSANITY04
About the Author – Deborah Day Poor, LCSW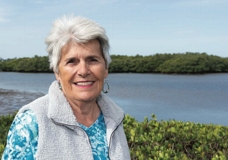 Deborah has enjoyed working as a psychotherapist for more than thirty years. She has specialized in treating addictions, codependency, and relationship problems. In addition to her three self-help books, she has written two continuing education courses for her colleagues.