Welcome to your go-to source for mastering Online Blackjack in Michigan. Whether you're a seasoned player or a newcomer, this guide offers invaluable insights into local rules, strategies, and even the cultural aspects of the game.
Table of Contents
The Michigan Difference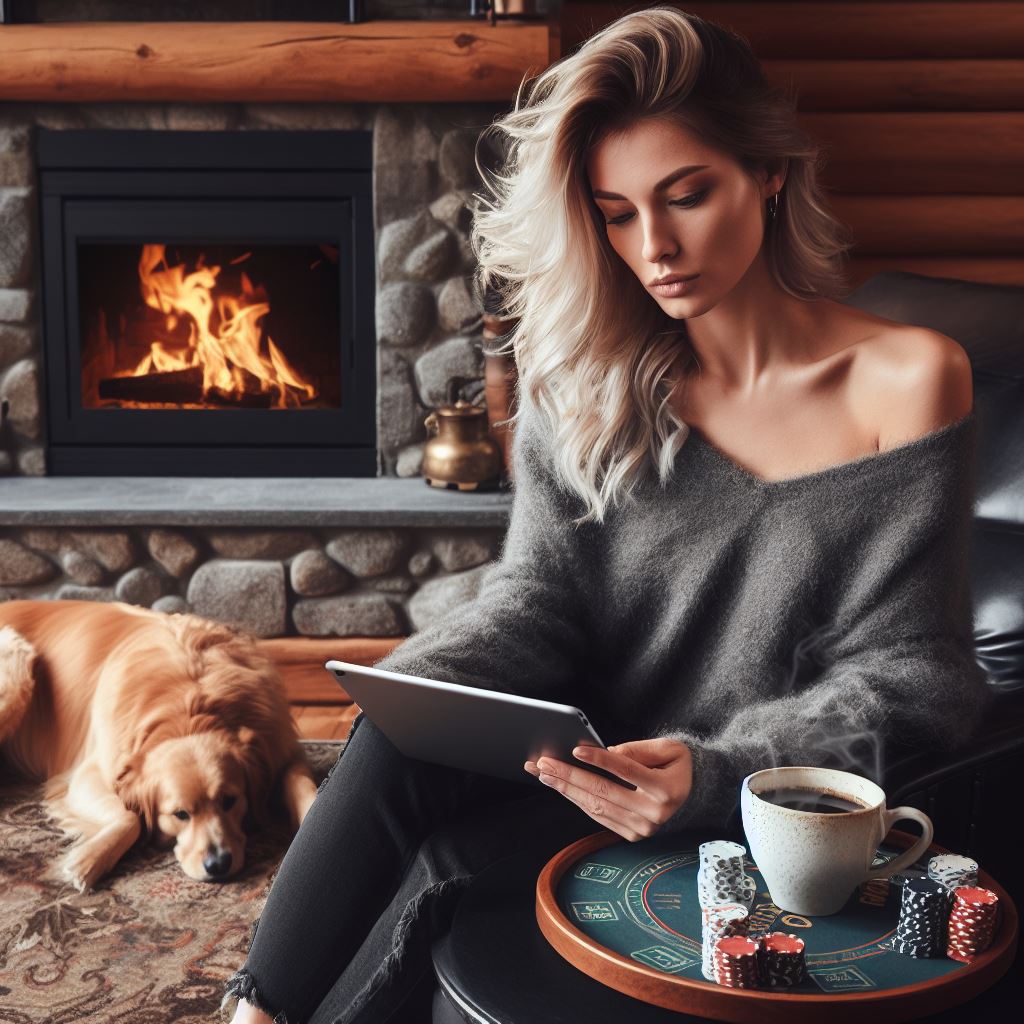 Ah, Michigan. The land of lakes, lighthouses, and a love for cards that rivals its passion for college football. But we're not here to talk about the Wolverines or Spartans. No, we're diving into the world of online blackjack—a game that's as much about skill as it is about luck, and in Michigan, it's a whole different ball game.
You see, blackjack isn't just a game; it's a culture. And in Michigan, that culture is as rich as a bowl of Detroit-style chili. Whether you're a seasoned card shark or a curious newbie, this guide is your ticket to navigating the online blackjack waters in the Great Lake State. So, buckle up; it's going to be a thrilling ride.
The Legal Landscape: Where Michigan Stands
First things first, let's talk legality. Online gambling is as legal as a Motown tune in Michigan. But remember, with great freedom comes great responsibility. Make sure you're playing on Michigan-based or Michigan-licensed platforms. The state has its rules, and trust me, you don't want to be on the wrong side of those.
Indigenous Casinos: The Soul of Michigan Gambling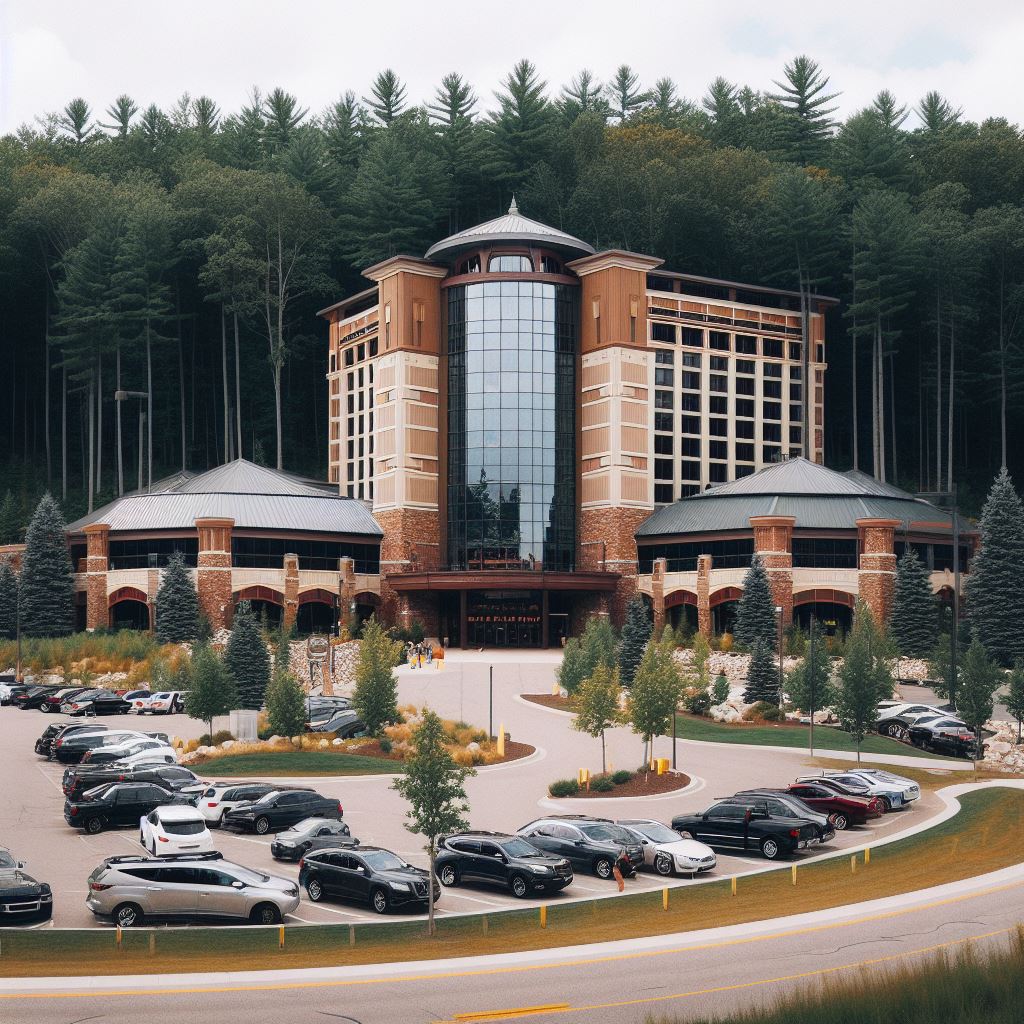 Now, if you want to talk about the heart and soul of Michigan gambling, you've got to mention Indigenous casinos. These places are not just casinos; they're cultural hubs. From the Soaring Eagle to the Saganing Eagles Landing, these casinos offer a unique blend of tradition and thrill. For more on this, check out this comprehensive list from 500 Nations.
Below is a table of Indigenous Casinos in Michigan, complete with the casino name, a brief description, and the source where the information was found.
| Casino Name | Description | Source |
| --- | --- | --- |
| Bay Mills Resort & Casinos | Located in Brimley, MI, this casino is operated by the Bay Mills Indian Community. | 500 Nations |
| Kewadin Casino Sault Sainte Marie | Owned by the Sault Tribe of Chippewa Indians, this casino is one of several Kewadin locations in Michigan's Upper Peninsula. | Michigan Tribal Gaming |
| Leelanau Sands Casino & Lodge | Located in Suttons Bay, this casino is operated by the Grand Traverse Band of Ottawa and Chippewa Indians. | Michigan Tribal Gaming |
| Little River Casino Resort | Situated in Manistee, this casino is owned by the Little River Band of Ottawa Indians. | Michigan Tribal Gaming |
| Northern Waters Casino Resort | Located in Watersmeet, this casino is operated by the Lac Vieux Desert Band of Lake Superior Chippewa. | Michigan Tribal Gaming |
| Kings Club Casino | Located in Brimley, this casino is also operated by the Bay Mills Indian Community. | Wikipedia |
| Kewadin Shores Casino – St. Ignace | Another Kewadin location, situated in St. Ignace and owned by the Sault Tribe of Chippewa Indians. | Wikipedia |
A Brief History: How Blackjack Became a Michigan Staple
Blackjack and Michigan go way back, like Eminem and Dr. Dre. It started in the smoky backrooms of Detroit jazz clubs and made its way to the glitzy screens of online platforms. The game has evolved, but the essence remains the same—a battle of wits, guts, and a little bit of Michigan magic.
The Must-Visit Spots in Michigan
You're in luck if you're traveling in Michigan and hankering for some blackjack. Places like the Bay Mills Resort & Casinos are not just gambling havens but a slice of Michigan life. You'll find more than just cards here; you'll find stories, characters, and a night you won't easily forget.
Local Flavor: What's On the Menu?
Ah, the culinary side of blackjack. In Michigan, a good game is often accompanied by a great meal. Whether it's a classic pasty or a craft beer from one of Michigan's renowned breweries, the local flavors add a whole new layer to the game.
The Social Fabric: Your Stories
Now, I want to hear from you. Do you have a crazy blackjack story that happened right here in Michigan? Share it. This game is as much about the people who play it as it is about the cards on the table.
Strategies and Tips: The Michigan Way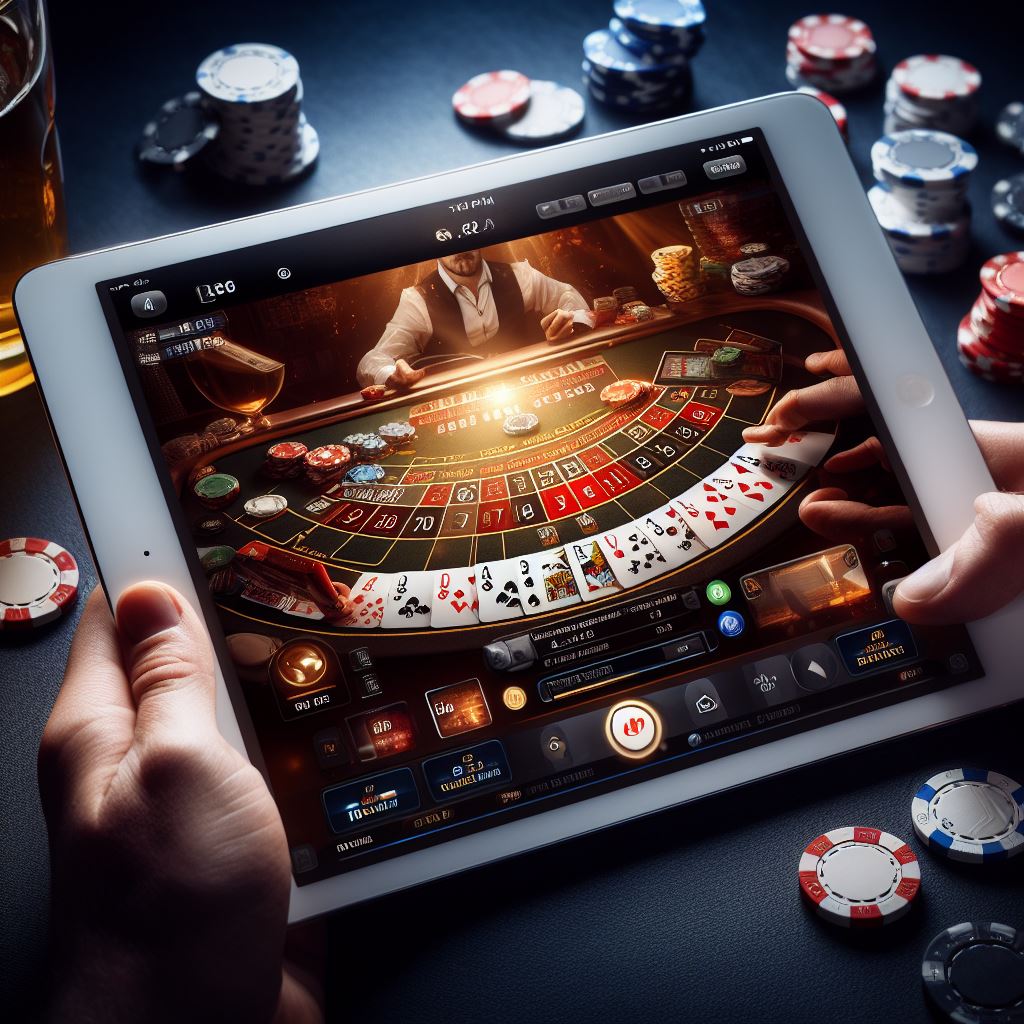 Look, you can find blackjack strategies all over the internet. But Michigan blackjack? That's a different beast. Whether it's local rules or just the Michigan way of thinking, some strategies work better here. And we're diving into all of them.
Introduction to Blackjack
In blackjack, also known as "21", players face the dealer in the hope that their card combination will come close to the sum of 21 but not go over that number. It is a classic card game that combines elements of strategy, excitement, and skill. Blackjack is popular in both traditional casinos and online casinos, and its rules are relatively simple, making it accessible to players of all levels.
Value of the Cards
In blackjack, the following rules are used to determine the value of cards:
Number cards (2-10). Cards with numbers are nominally equal to their numerical value. For example, card 2 has a value of 2, card 7 has a value of 7, and so on.
Cards with face pictures (jack, queen, king). All of these cards have a value of 10. Regardless of suit, the jack, queen, and king are valued at 10 points.
Ace. An ace can have two values: 1 or 11, depending on the situation. If, when scoring with an ace with a value of 11, the sum of the cards is equal to or less than 21, the ace is valued as 11. If using 11 would result in an overcall (the sum is greater than 21), the ace is counted as a 1.
Game Process
The process of playing blackjack is fairly simple and consists of the following steps:
Beginning of the Round. The game starts with you placing your bets on the table. You usually have a certain amount of time to do this.
Deal of Cards. The dealer deals two cards to each player, including yourself. One card is revealed to you, and the other card is left closed (this card is called the "dealer's card"). The goal is to get a combination of cards whose sum will be close to 21, but not exceeding this value.
Player Actions
After the cards are dealt, you can make decisions:
Hit. Take one more card to get closer to 21.
Stand. Keep the current amount of cards and end the turn.
Double Down. Double your bet and draw exactly one additional card.
Split. If you have two identical cards, you can split them into two hands and continue the game.
Blackjack Betting Strategies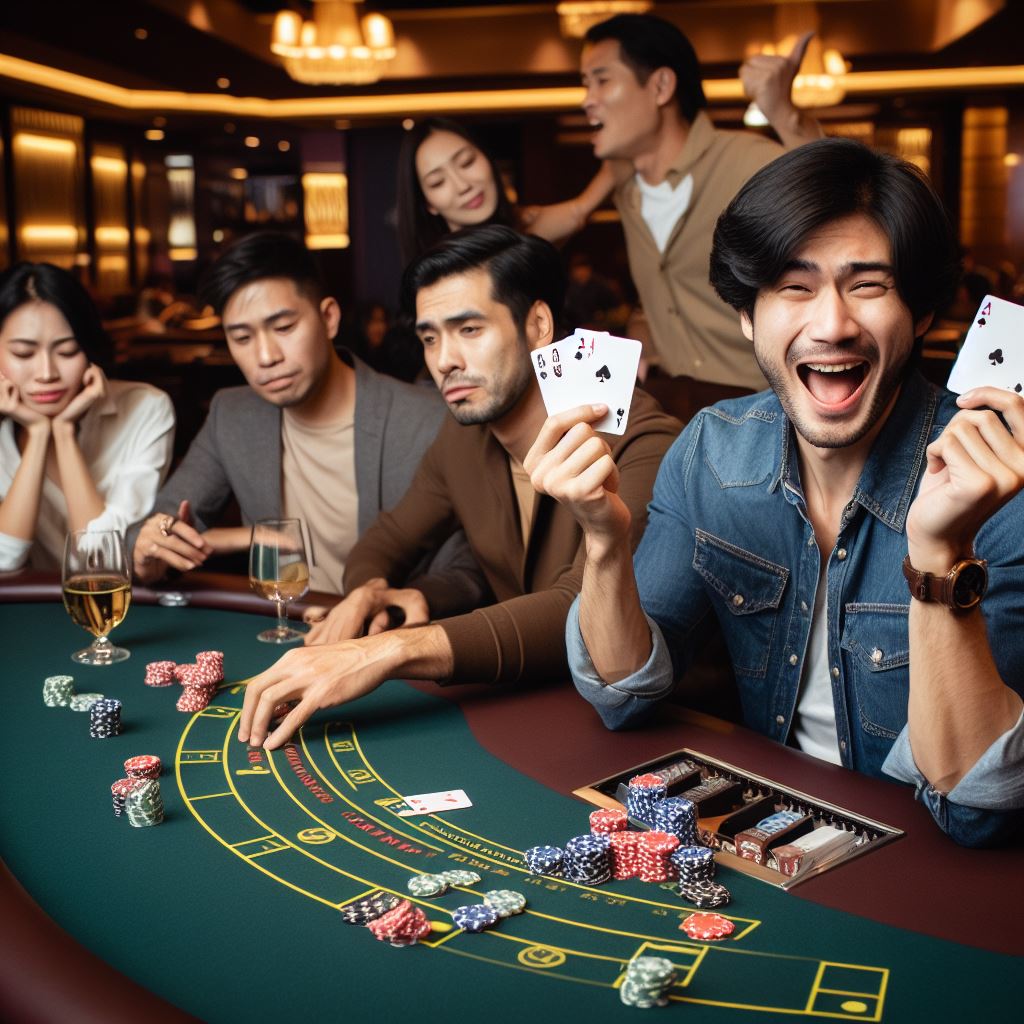 In the world of blackjack, in addition to understanding the value of the cards and the basic rules of the game, betting strategy plays a key role. Proper betting management can help you manage your finances and maximize your winnings. Blackjack betting strategies include a variety of methods that help players make betting decisions based on the current situation. Let's take a look at some of the most popular and effective betting strategies in this exciting card game.
Fixed Betting Strategy. This is the simplest method where you set a fixed bet amount on each round. For example, you always bet $10 regardless of the outcome of the previous round. This is suitable for players who want to manage their budget and reduce the risk of big losses.
Semi-Martingale. This method involves doubling your bet after each unsuccessful game and returning to your original bet after a win. This helps you recover losses faster, but it also carries the risk of exhausting your budget quickly.
Lab strategy. This is a complex betting system where the bet amount is determined based on previous play and Fibonacci numbers. This strategy can be effective but requires careful adherence to the rules.
Card Counting. An advanced strategy where players keep track of the value of the remaining cards in the deck. They change their bets based on the expected payoff. This strategy requires skill and is often banned in casinos.
Basic Blackjack Strategy. Based on mathematical calculations, this strategy suggests the optimal action for each situation in the game, including bet size. It is the most rational and risk-free approach.
Understanding the different blackjack betting strategies can help players manage their bets and bankroll. Each strategy has its pros and cons, and the choice depends on the player's goals and experience level.
It is important to remember that no strategy guarantees wins, as blackjack is partially dependent on luck. The key to a successful blackjack game is bankroll management, discipline and responsible play. Following the rules and common sense will help players enjoy themselves and increase their chances of winning in this exciting card game.
Dealer Actions
After all players have made their moves, the dealer reveals his closed card and continues to draw additional cards until his card total reaches 17 or more. The dealer cannot make decisions like the players and his actions are governed by the rules.
Winner Determination
The winner is determined by comparing the sum of the points of the cards in the player's hand and the dealer's hand. The goal is to get an amount close to, but not exceeding, 21. The winnings are usually paid according to the casino rules.
New Round
Once a round is completed, a new round begins and players can place their bets again.
FAQ – Online Blackjack in Michigan
Is online blackjack legal in Michigan?
Yes, online blackjack is legal in Michigan as long as you're playing on Michigan-based or Michigan-licensed platforms.
What are some Michigan-specific blackjack rules?
House rules can vary from casino to casino in Michigan. Some local casinos, for example, allow re-splitting Aces.
Are there any famous blackjack players from Michigan?
: While there may not be globally famous players, Michigan has its local legends like "Iron Hand" Johnson and "Blackjack Betty" who have become part of the state's blackjack folklore.
Michigan's Unique Blackjack Rules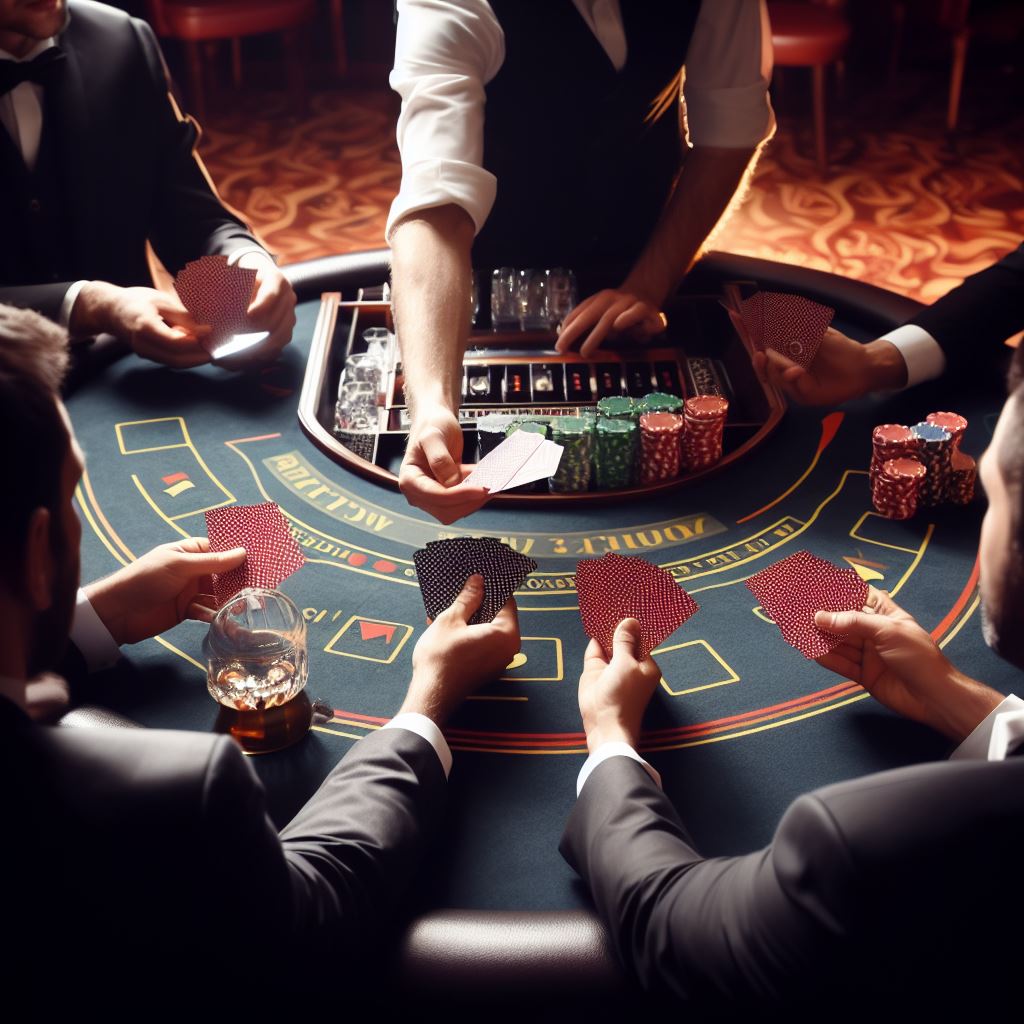 You might think blackjack is the same everywhere you go, but not in Michigan. Here, we have our own house rules that can vary from casino to casino. For instance, some local casinos allow re-splitting Aces, a rule that's as rare as a sunny day in a Michigan winter. Knowing these local rules can give you an edge, so always check the house rules when sitting at a Michigan blackjack table.
The Michigan Blackjack Community
In Michigan, blackjack isn't just a solo endeavor; it's a community affair. From online forums to local tournaments, the Michigan blackjack community is as tight-knit as a family reunion at Mackinac Island. Here, players share tips, stories, and the occasional piece of humble pie after a tough loss. It's this sense of community that makes playing blackjack in Michigan a unique experience.
The Legends of Michigan Blackjack
Every community has its legends, and Michigan blackjack is no exception. Take "Iron Hand" Johnson, a local hero who once turned a $50 bet into a $50,000 win at a casino in the Upper Peninsula. Or "Blackjack Betty," a grandmother of six who's been banned from three casinos for counting cards. These stories make Michigan blackjack more than just a game; they make it a part of our state's folklore.
The Future of Online Blackjack in Michigan
As technology advances, so does the world of online blackjack. Virtual reality, live dealers, and interactive games are all on the horizon. But no matter how much the game evolves, one thing remains constant: the Michigan spirit that makes our blackjack community one of a kind.
The End of the Road
So, there you have it—a complete guide to online blackjack in Michigan. Whether you're playing from the cozy corners of your home in Ann Arbor or from a bustling casino in the Thumb, remember this: In Michigan, blackjack is more than a game; it's a way of life.