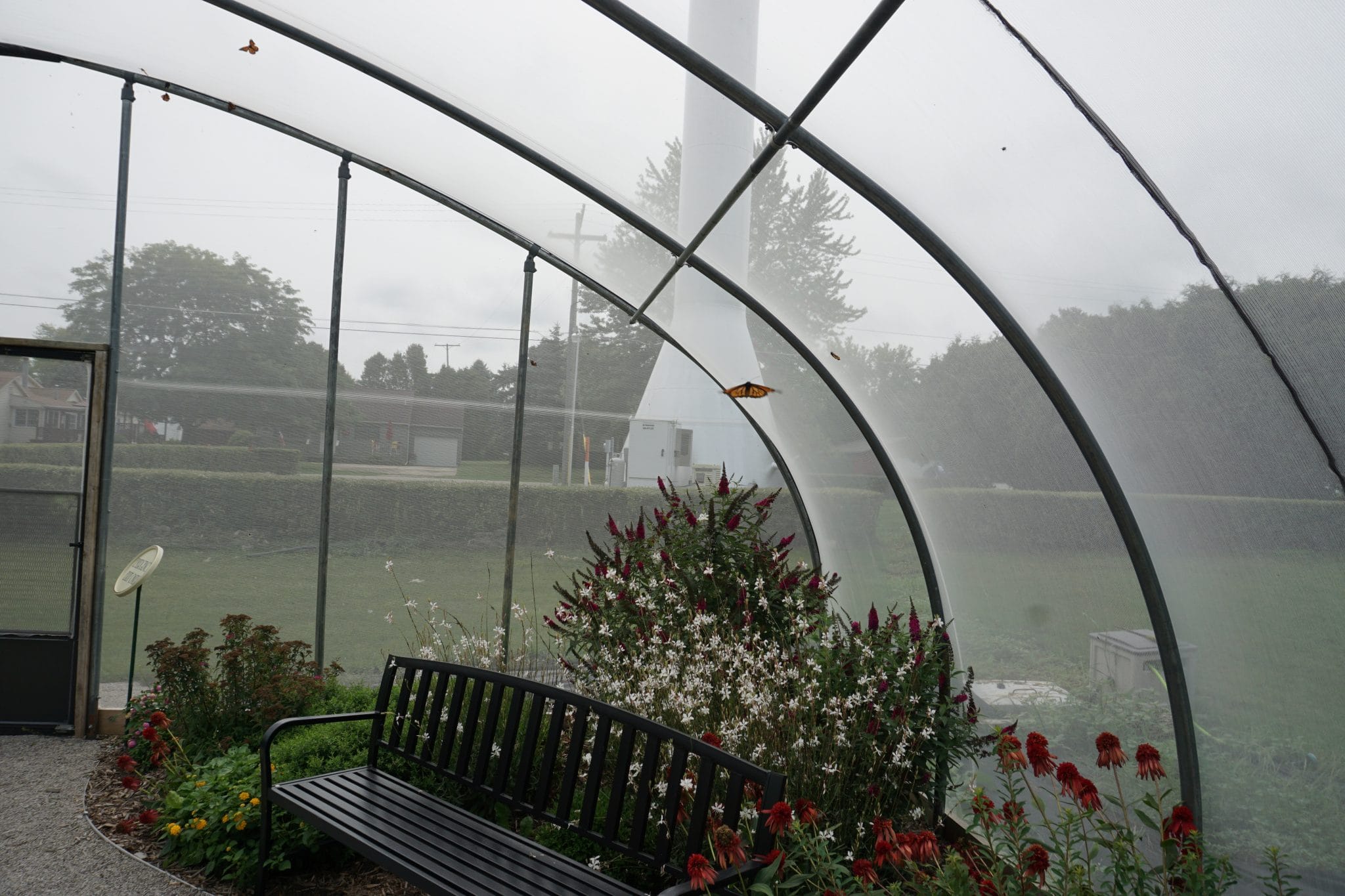 The Butterfly House and Gardens give you a chance to see various Michigan species of butterflies up close and personal. The 30×50 netted house and surrounding gardens are beautifully landscaped and many of the plants are identified.
The butterflies are grown and collected in the late spring and raised for the summer season. They are set free to migrate south as the season changes to fall. Visitors can stroll through the inside enclosure to view the butterflies or the surrounding gardens. There are places to sit and quietly view the amazingly entertaining creatures.
A Garden of Ideas for Your House or Cottage
If you're a gardener, the Butterfly House and Gardens offer a chance to see which plants are suitable to draw the butterflies into your own garden or yard. In 2017, bees were purchased and the hives were visible nearby.
Port Austin Butterfly House Has Strong Community Support
The Port Austin Lions Club adopted the effort to bring the butterfly house to the city. It was completed in 2017 as part of the Lions Club 100-year Anniversary Centennial Project.  Also chipping in with financial help and support was the Huron County Community Foundation, the Village Downtown Development Authority, United Way and the Saginaw Bay Watershed Initiative.
Future Plans for Tower Park in Port Austin
The Butterfly Garden Project was completed by the local community to utilize a seldom visited park in Port Austin and transform it into a visitor destination. There are future plans for landscaped pollinator and gardens to be established and grow food in the park for donations to local charities and food banks. In 2017, senior landscape architecture students from Michigan State University presented a park and streetscaping plan for the village. The Port Austin city council will consider incorporating those ideas into a master plan for the water tower park.
The Butterfly House and Gardens are located next to the large water tower at the corner of Madison & Adams Street and offer plenty of parking.
Related Stories to the Port Austin Michigan