Gaining medical knowledge from schools like Wayne State in Detroit, the University of Michigan in Ann Arbor, or Michigan State University in East Lansing equips you with first-hand expertise on what you're supposed to know about medicine. However, you need to reinforce what you've learned in class by finding an internship program in a hospital. It helps you gain hands-on experience by interacting with real-life patients.
In most cases, you need an internship to get your license to practice. Some are paid, while others are unpaid. Even so, attending them increases your possibility of getting full-time or part-time employment at the facility or referrals to work in other hospitals. With that in mind, if you're a medical student, here's a guide to assist you in finding an internship program: 
Six Tips To Finding An Internship Program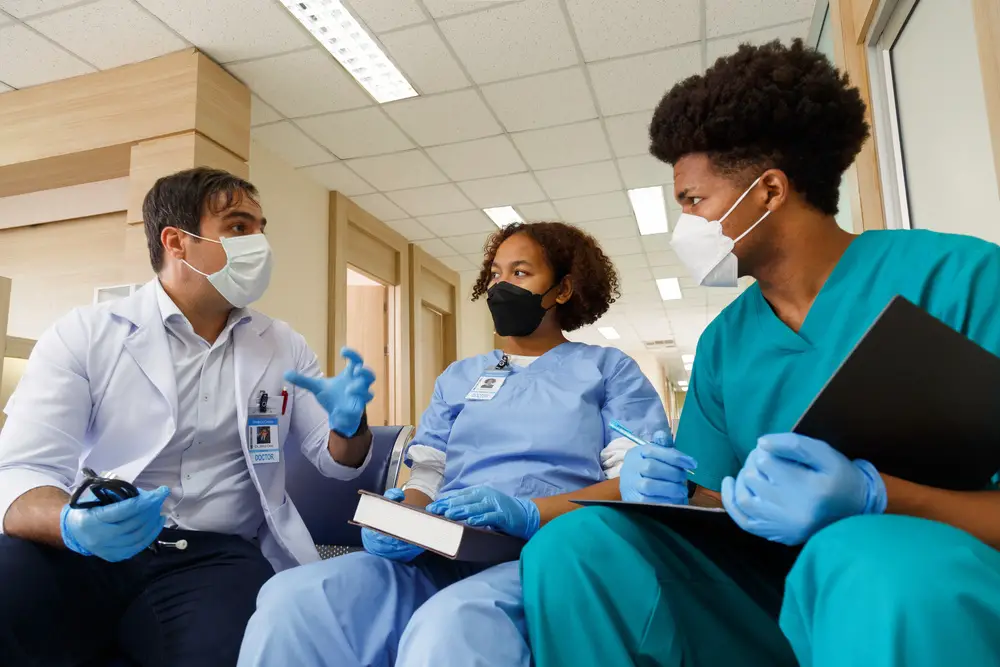 Finding the right internship program enables you to gain exposure. To help assist you in identifying a good training program, here are six handy tips:
#1 Enroll In Healthcare Programs 
One of the quickest ways to find an internship program is by enrolling in healthcare programs, whether it's in the public or private sector. Their main aim is to interact with and encourage communities to select healthy lifestyle choices and alter their habits to prevent the risk of getting life-threatening diseases. 
On top of this, most programs make connections with medical institutions within and outside the country. They can help you link up with these facilities for internships. For more information on how these programs work, you can check this next page to see what benefits you can gain. 
Studying abroad allows you to explore different programs, such as the ones in South America, Africa, and Asia. Through this, you'll also get to work with those with limited access to medical care. Such rare opportunities open your mind to people's struggles and can spark your creativity. You'll learn how to make improvisations in your medical field when there's little to work with.
#2 Apply For Available Opportunities
Another option is to look for hospitals or medical institutions advertising internship vacancies. They usually do this through mass media like radio, newspapers, or their social networks or websites. Even if the internship program is unpaid, don't overlook it. Your driving factor should be gaining industry experience. You may be lucky to gain employment once you're through with your training program. Furthermore, if they're in another location yet have promising career advancement, it provides an excellent opportunity to travel to new areas.  
#3 Meet With Career Advisors
If you're new to applying for an internship program, you can speak to a career advisor in your university to get advice on how to land internships. They can assist you with the application process by telling you how to write a compelling curriculum vitae (CV) and resume. They can also suggest high-potential institutions to try.
#4 Leverage Your Network
There's no doubt your friends or family members know someone who holds a higher position in the medical profession. Ask for their help so they can speak to their contacts and help you land an intern spot. It's one of the fastest ways of landing internships, even if they've not been advertised.  
#5 Consult Recent Alumni
Check if your university has any usual norms between alumni and internship locations. You can ask your department if they have internship data of the most recent alumni so you can determine if you can also get an opportunity to follow suit. 
#6 Highlight Your Interest And Abilities
7 Helpful Tips For 3rd Year Medical...
You can try finding internships in other areas related to medicine. For instance, if a company making medical tools advertises vacant positions, you can take advantage and apply for them. You can increase your employability, especially if you're in the field of surgery or cardiology and asked to speak about your experience during your interviews. The interviewers will be enticed to hire since they'll appreciate having someone with experience in medical field machines. 
Reasons Why You Should Attend An Internship Program 
Internships expose you to real-world scenarios that complement the medical concepts you've been learning in the classroom. You can learn innovative ways of working effectively and perfecting your skills. In addition, with an international internship, you'll become a world-class doctor. Here are reasons why you should find an internship program:
You'll gain industry experience: Since you've been learning about the human body from a book or cadavers, an internship enables you to interact with patients one on one and learn ways to treat people, regardless of their condition. You can shadow the doctors depending on the niche you've chosen to learn how they handle difficult cases. 
Network with healthcare professionals: Internships enable you to create relationships with other healthcare professionals and learn how they manage their time. You'll also know what your typical salary will be after an internship. If you develop a good rapport with them, they may help you get jobs quickly. 
You can test drive a job or work situation: You can get a grip of what your job typically entails—the work schedules, how to interact with colleagues, and how to handle possible flaws that may arise. Remember, as much as doctors want to save lives, they sometimes get sued for situations beyond their control.
You may land a job: Finding an Internship program may enable you to transform seamlessly from a student into a professional. If you work well, the hospital may decide to retain you and have you work as one of their doctors. 
Final Thoughts on Finding An Internship Program
As a medical student, finding the right internship program gives you first-hand knowledge on how to treat and care for your patients. You may also get a lucrative job if you leave a good impression on the hospital. While at it, take advantage of internships abroad to increase your employability chances. Eventually, you'll help treat numerous people's problems while earning competitive salaries.