Dubai has several attractions and other innumerable reasons to visit. It is the center of luxury, modernity, technology, and glamour. From some of the most expensive restaurants to other architectural wonders. You can never get enough of this stunning city. Therefore, if planning a trip to Dubai, you must be looking for a resort to stay at. With hundreds of options on the web, it can get confusing. Therefore, we have listed the best resorts in Dubai.
Atlantis, The Palm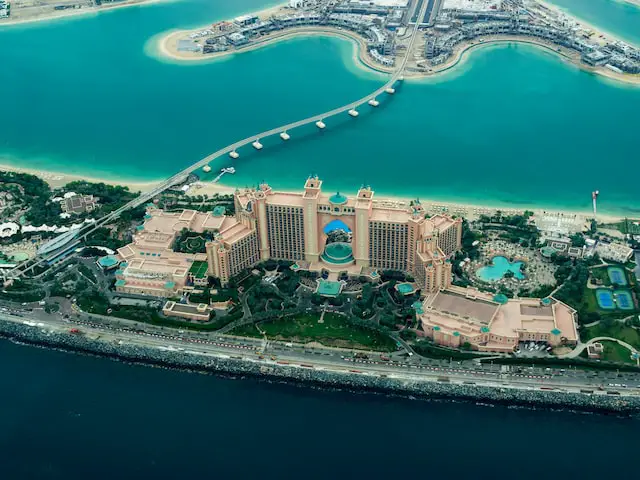 Atlantis needs no introduction. It has become the identity of Dubai. This iconic and one of the world's best resorts has the best of everything. You get nothing but perfection at each step. Everything from food to suites, room service, spas, etc., is a world-class experience.
It is one of the best luxury resorts that looks like a palace and serves as a gateway to the stunning city of Dubai.
Some of the most famous suites here are the underwater suites, where the walls are a part of the giant aquarium. Another famous suite is the one on the top. It is called the Royal Bridge Suite, and it offers stunning views from the top.
However, Atlantis is not just a resort. It has several other attractions like the world's largest waterpark, Dolphin Bay to enjoy with the dolphins, an aquarium, etc.
Moreover, in a crux, it is an all-rounder experience.
Jumeirah Beach Four Seasons Resort Dubai
Another luxurious resort in the line does not have more than 50 rooms. It might seem surprising that a hotel in Dubai has such limited rooms. However, this hotel's legacy is to deliver its customers the most refined luxury. It is why they focus on small details to give them undivided attention.
They have different suites with varying views. You can book a sea-facing suit, a skyline-facing suite, or even an interior view suite.
They take care of their guests to the fullest. As a result, they have something for the kids. Their kids' all-seasons preschool has activities for the kids. 
Mandarin Oriental, Jumeira, Dubai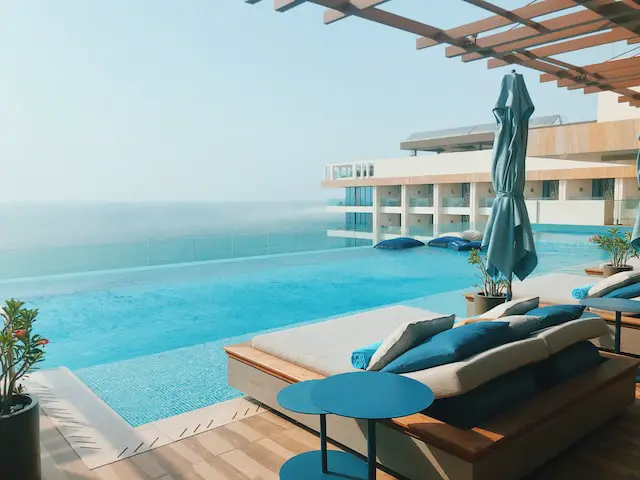 This hotel is luxury redefined. Unlike other hotels, it is a new resort located near the southern tip of Jumeirah. This is one of the best resorts in Dubai that offer stunning sea-facing views with luxurious suites.
13 Awesome Things To Do On A Honeym...
It has fabulous interiors, which include details like oak-paneled entry foyers and spa-like marble bathrooms that make you feel like royalty.
You cannot miss their exotic Asian spas that honor their Asian heritage and origins. A popular treat here is the Signature VitaDrip. It is an anti-aging technique that is like gold for the skin.
If everything they do is top-notch, then there is no way you can miss their food and delicious cuisine. You will find celebrity-helmed restaurants, like Tasca by Jose Avillez and Netsu by Ross Shonhan, with a beachside brasserie, a pool grill, and a Mandarin Cake Shop in the lobby.
Dubai's Waldorf Astoria Palm Jumeirah
The biggest advantage of this luxurious resort is its location. It lies at the center of the Jumeriah and offers stunning views. Its prime location allows some of the suits to face the Persian Gulf, and some face across the JBR or the downtown Dubai skyline.
It has larger suites and hotels with beautiful marble bathrooms. It serves modern royalty to its guests with the most stunning interiors.
The resort also has a 200-meter-long private beach so that you can relax your mind and body under the sun. It also offers a kids' club with daily, supervised activities. As a result, the hotel ensures a complete family experience with luxury and comfort.
Bulgari Resort Dubai
It is one of the most expensive beach resorts in Dubai and screams luxury. It has the finest amenities, top-notch interiors, and even its yacht club.
This resort is one of the few that the luxury jewelry brand offers.
Talking about all the hype, it has only 101 rooms, suites, and 20 villas. As a result, you get a luxurious and exclusive experience at one of the most luxurious resorts in Dubai.
There are rooms, suites, and villas. You can pick from luxurious hotel rooms up to the most expensive and luxurious mansion-like villas. The Skyline Villas at the Bulgari Resort brings the Miami Beach-like luxury apartment experience to Dubai.
Apart from all the comforts within the rooms and villas, there is a 24-hour fitness center, a Workshop Gymnasium training system, and a stunning, luxurious spa with an indoor pool.
Hotel JA Beach
This resort is in the industrial area of Jebel Ali. This five-star property has a private beach, a marina, and views of the Palm Jebel Ali archipelago.
The hotel has large rooms and suites, with most of them having sea views. All the rooms and suites come with spacious and well-furnished balconies. However, properties on the ground floor have private terraces, so you might want to consider that.
They offer a full-board or half-board plan. There is a CoolZone Kids' Club and a ChillZone Teens' Club, so your children can have as much fun as you.
DoubleTree by Hilton Hotel Dubai-Jumeirah Beach
This hotel lies in the middle range, but this is one of the resorts in Dubai that feels like a luxury. Their rooms have patio-sized furnished balconies. They offer you the most stunning view of the sea and the Dubai Marina.
We are talking about the kids' rooms available. They do not have regular rooms; instead, you get two and three-bedroom apartments.
If you are someone who loves sand, you can chill on their private beach, as well as an outdoor pool, deck area, and pool grill.
The Walk at the Hilton Dubai
I would suggest this as one of the best resorts in Dubai if your priorities are comfort, safety, and a reasonable price. It cannot be called a luxurious resort, but it is worth every penny.
It is one of the two Hilton hotels facing each other but has lower prices than the Beachfront Hotel.
You can enjoy the sun on their private beach, where they have a playground for kids. They offer two- and three-bedroom apartments, respectively, with high-quality amenities. It includes a full kitchen, high-class laundry, comfortable king-sized beds, and spacious rooms.
Sheraton Jumeirah Beach Hotel Sheraton Jumeirah Beach Hotel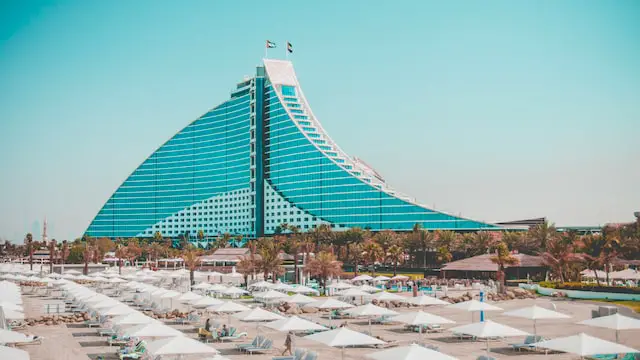 It is another mid-ranged resort in Dubai close to the Hilton along JBR.
Despite being a mid-range hotel, it offers a large beachfront area, a beautiful huge garden, and a wonderful oasis from the desert heat.
The rooms and suites are comfortable and clean with a modern style. Some have ocean views, while others face the walkway, the JBR skyline, and the Dubai Marina.
There are five restaurants at the Sheraton to satisfy your tastebuds. Palm Terrace is their main buffet, Ciao offers Italian cuisine, and The Peacock is a Chinese restaurant. You can try some Middle Eastern delicacies at Al Hadiqa, located in a giant tent in the hotel's gardens.
You can also relish your breakfast at the poolside or beachside café.
Conclusions
Dubai is every traveler's favorite tourist destination. It is the future and the best example of modern technology. Some of the best resorts in Dubai have so much to offer to all tourists, and it keeps increasing with time.
This city is stunning with its buildings, parks, museums, etc.
Therefore, you must have a good time here with family and friends. We hope the above resorts will offer you all the comfort and care one expects on vacation.